March is a great month of gaming, with more free games on offer for people looking for a way to pass time. The subscription services won't stop putting out great games, and you're never too late to catch up on some of the most recent hits.
Playstation Plus Free Games
Battlefield 2042
Step into the future of combat while fighting in battlefields all over the world. Set in a not too distant future, take up one of four classes as you battle against other players for dominance. Fight on foot with a variety of weaponry, or commandeer a vehicle of your choice.
Minecraft Dungeons
Jump into the Minecraft world as a dungeon crawler, fighting by yourself or with a team of four friends. Fight up close with enemies, or stay in the back as a ranged fighter. Travel through levels filled with treasure and action as you fight your way to the evil Arch-illager.
Code Vein
Work together with a friend or an AI partner in a Souls-like experience that is story-driven through dungeon exploration. Defend your partner from attacks, mix and match skills, and even change classes to get an edge over the enemies you fight.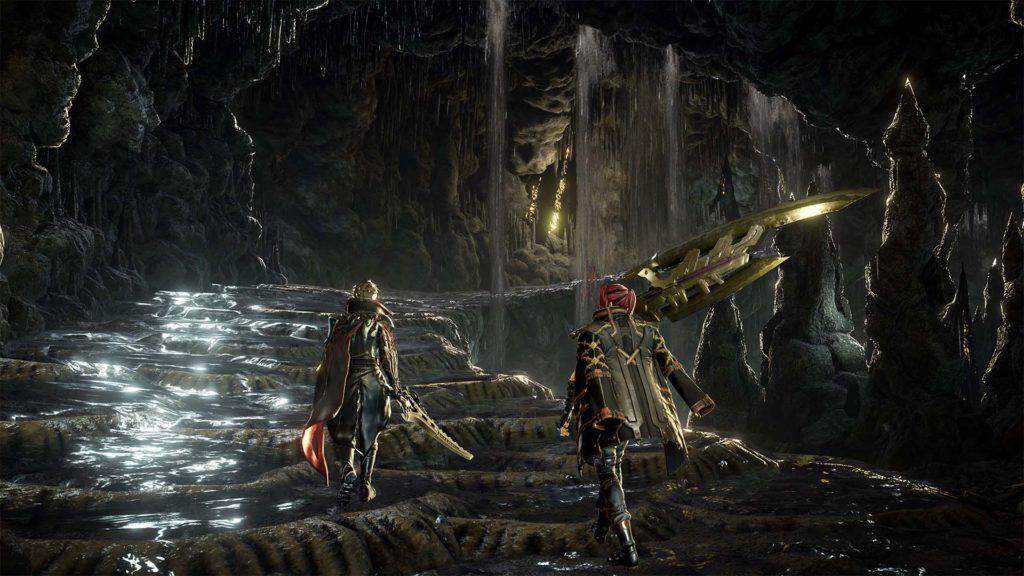 Xbox Live Gold Games
Guts 'N Goals
Play soccer in a completely different way, using different tools to hit the ball into the goal. You can even change the ball to another object like a hockey puck or a beach ball. Choose one of 30 unique heroes with their own abilities that can knock out other players.
Trüberbrook
Jump back to the 1960s for a vacation in Europe! Step into the shoes of Hans Tannhauser, who wins a trip to the titular village of Trüberbrook in a lottery. Despite the premise of a vacation, join Hans as his trip turns into a journey to save the world.
Sudden Strike 4: Complete Collection
Get the full WWII strategy experience with the original Sudden Strike 4, along with the other five DLCs. Embark on 20 different battles, where you can choose American, British, German, or Soviet forces and lead them to victory.
Epic Games
Call of the Sea (3/10 – 3/17)
Join Norah as she searches for her husband's expedition, which has gone missing. Piece together what happened in a first person adventure that not only sheds light on Norah's husband, but also answers about Norah herself.
Warhammer 40,000: Gladius – Relics of War
Take control of one of four iconic Warhammer factions and explore a randomly generated world to find legendary artefacts. Create a powerful army and go to war against other factions to be the last faction standing.
Humble Choice
Biomutant
Create your own mutant forest creature, who will evolve their abilities to survive in a post-apocalyptic world. Go on an adventure to save the Tree of Life and explore an open world.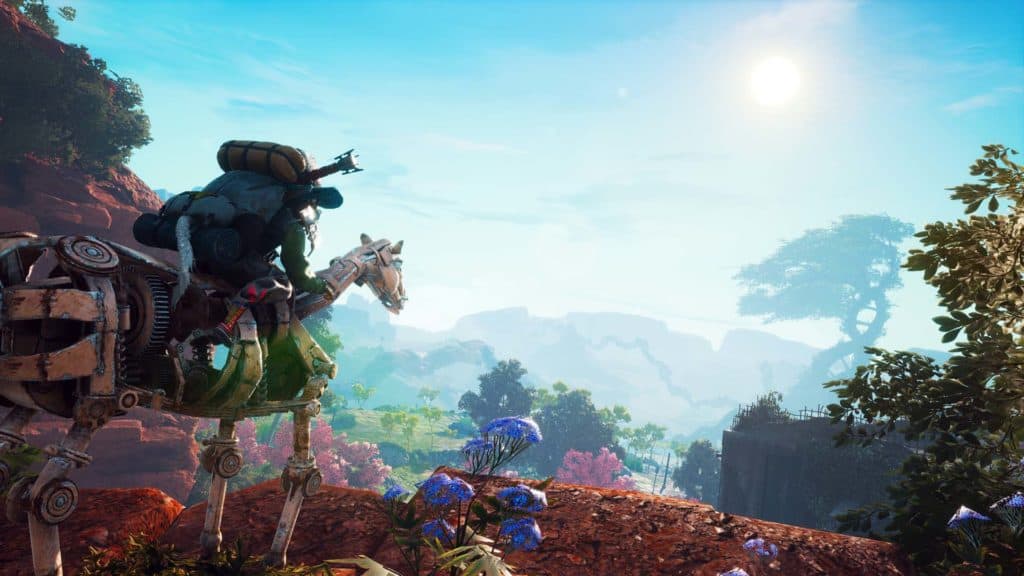 Jurassic World Evolution 2
Jump back into the world of Jurassic Park and manage your own dinosaur park. Choose a challenging story scenario, ramp up the difficulty in Challenge Mode, or just create the park of your dreams.
Edge of Eternity
Follow Daryon and Selene as they go on a journey to cure the world of Heryon from the Corrosion. Turn-based combat meets a heart-wrenching story that includes unforgettable characters and plot twists.
Hero's Hour
Combine turn-based exploration with real-time combat and you get Hero's Hour. Journey around a procedurally generated world, build your armies, and defeat your opponents before they defeat you first.
Rogue Lords
Join the Devil who is weakened after his last fight against the forces of good. With his enemies more powerful than ever, the Devil and his followers must find legendary artifacts for their inevitable rematch.
Demon Turf
With the demon world in chaos, now is the perfect time for Beebz to aim for the position of Demon Queen. Explore 3D environments in a platformer and overcome the enemies in your way.
Golden Light
In a world where meat can hunt you, go through procedurally generated levels with random weapons to save your loved one.
Monster Crown
Make pacts with monsters as you fight against a young woman who seeks greater power. Do you choose to be a generous saviour or dark messiah?