The financial year is over and it's time to do taxes. You might have a nice tax return waiting for you which can go towards some game subscription services. If your wallet is getting tighter, how about adding some games to your library collection permanently?
PlayStation Plus Free Games
Call of Duty: Black Ops Cold War Cross-Gen Bundle
Jump into the Cold War and fight in some of the biggest conflicts of the era. From East Berlin to Vietnam, you will be working to protect stability across the world. Take on missions to prevent shadowy figures from changing the direction of history.
Alan Wake Remastered
Join Alan Wake as he looks for his missing wife, Alice, in the town of Bright Falls. While he explores the town, he must survive against a horror story that he apparently wrote. Solve the mystery and find Alice before the madness overcomes you.
Endling – Extinction is Forever
Help a mother fox protect her litter against the ravages of human destruction. Guide your family through a ruined environment that gets progressively worse due to man's inability to care. Be careful as you progress, as you might lose one of your cubs if you make a mistake.
Xbox Live Gold Free Games
The Vale: Shadow of the Crown
Put your headphones on for a gaming experience that doesn't rely on sight. Survive in a hostile environment by finding better equipment to battle the enemies in your path. Use your hearing to guide your attacks and decide what to do next.
Darkwood
Step into a world of atmospheric horror that doesn't rely on jump scares. Find your way through the darkness on your own, doing your best to survive the terrors that attack you. Scavenge enough resources to survive, or you could be in great danger.
Epic Store Free Games
GRIME (7/8 -7/14)
Turn your enemies into weapons as you explore a horrifying world. GRIME is a platformer where combat is necessary if you want to survive against powerful enemies. Discover a variety of playstyles that let you conquer the dungeons however you choose.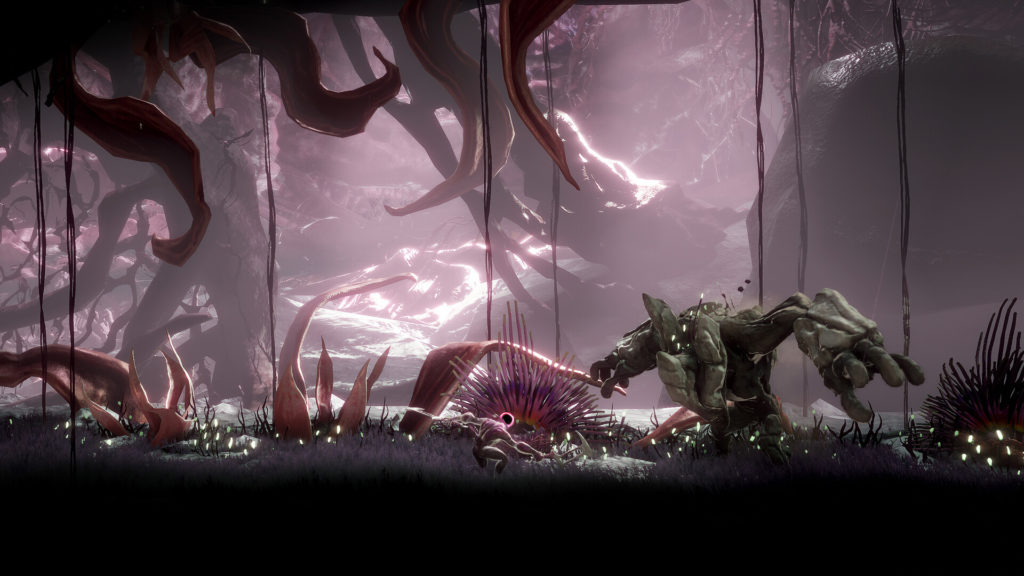 Humble Choice Bundle
The Outer Worlds: Spacer's Choice Edition
Investigate the Halcyon space system and forge your own way through the galaxy. Do you want to save humanity or only look out for yourself? With updated graphics and a higher max level, build your character on the journey of a lifetime.
Temtem
Be the Temtem master you always dreamed of. Travel to six islands around the Airborne Archipelago and tame Temtems to make the ultimate team. Challenge the Dojo leaders and stop a nefarious plot to be the best there ever was.
Yakuza 4 Remastered
Revisit Tokyo's red-light district with improved graphics. Take control of four protagonists, each with their own story and beliefs. Take on side quests, engage in furious fights, and see how these four stories connect with each other.
Roadwarden
Decide how your adventure proceeds as you embark on a text-based adventure. Meet a variety of companions and decide how their stories proceed. Challenge yourself with puzzles where the solution is almost always a few keystrokes away.
Kraken Academy
Go to school with a magical Kraken and try to stop a mysterious adversary. School has never been as varied as this academy, with several odd personalities coming together. Learn about teachers and students, then investigate the school to save everyone in a wacky adventure.
Merchant of the Skies
Corner the market in the skies as you build your financial empire. Plan your travels as you discover new places and establish trade routes to profit. Forage for natural resources or manufacture your own products to start earning money.
Ozymandias
If you ever wanted a fast game of Civilization, Ozymandias will scratch your strategic itch. Build your empire and watch your citizens prosper under your rule. Watch out for opposing nations who also want the resources you are sitting on.
Shotgun King: The Final Checkmate
What if chess had guns, specifically your king? Play as a king piece who wields a shotgun, using turn-based tactics to overcome your enemy. As your king gets stronger, your opponents get new tricks, forcing you to think ahead and plan properly.