Checkpoint Intimates is a weekly podcast where two members of the team go one-on-one on a topic that they both feel strongly about, talking in a more deeper and, yes, intimate context. This week on the show, Elliot and Sav are here to discuss the idea of character creation in video games. This has been available in many titles for some time now, from RPGs to WWE, to dating simulators and more. Do you make yourself in a game or do you play as someone else? How long do you take to make a character? They talk about specific examples of character creators, the good ones, and other elements that tie in such as when a games difficulty can be impacted based on the kind of character you make!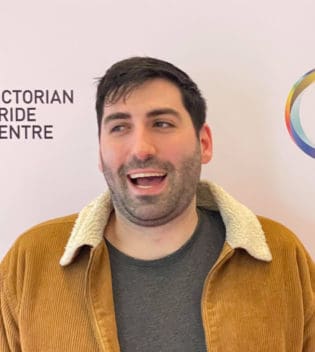 Beer aficionado, PC gamer, TV show binge-watcher, music lover, and elite member of high society - Elliot possesses all of the qualities needed to project his word thoughts straight into your eye holes.
Sav is a games developer, programmer, journalist, zine maker and writer. Find him around Melbourne, writing, testing games, running from deadlines and attending pro-queer, pro-trans, and pro feminist rallies. His favourite game is Silent Hill 4- but he knows Silent Hill 2 is the best.
Subscribe for more episodes: