Platforms:
Xbox One, , PS4, , PC
Released:
September 22, 2016
Developer:
PES Productions
Soccer has always been a staple in any video game library, and for years now we've always had the choice between two giants, FIFA or Pro Evolution Soccer. Both consistently are strong in different ways, but while one focuses more on the presentation and overall flare that comes with watching a game of soccer on television, the other has worked to refine its gameplay to such a fine point that it is almost unmatched. Pro Evolution Soccer 2017 shows finesse when understanding the delicacies of the sport and is an absolute pleasure to play.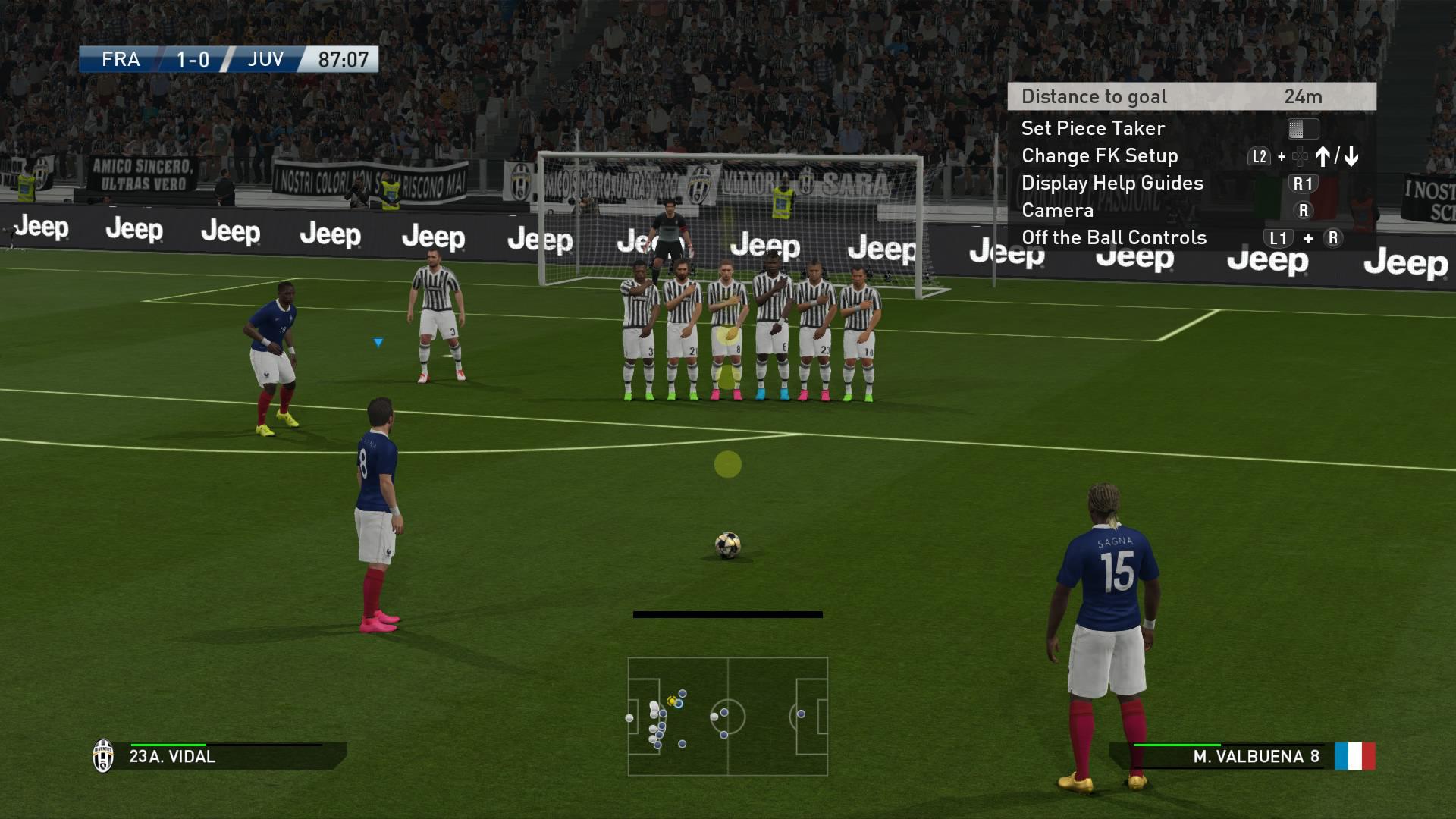 While it doesn't boast any gigantic changes from PES 2016, what does show is the refinement that has come from generation after generation of strong outings when it comes to understanding the mechanics that makes soccer such a great sport to watch. It's about tactics, taking your time, choosing your passes and crosses strategically and placing the ball in the best position to take advantage and find holes in your opponents defences.
This has never been more apparent than in PES 2017, where enemy AI has evolved yet again, preventing the ability to be tricky and re-use strategies to get goal after goal. I found myself constantly looking for different ways to get past the keeper, and genuinely enjoyed changing it up on every attempt in an effort to try and capitalize on my opponents missed opportunities. Goal keepers also feel smart and make an effort to actually hold onto the ball rather than simply knocking it back out into dangerous territory, which stops frustration and adds to the realism.
There are a multitude of features in the overall package, while nothing drastically different from previous years, they all offer a variety of ways to play. MyClub has you hiring team members and building up the strength of your squad both online and offline, there are championships to be contested and also Master League has you putting on the manager hat to try and steer your club to success both on and off the field.
"…it's pretty daunting at first, but I completely appreciate the amount of ways I am able to play."
After a couple years break from PES myself, I found the amount of options pretty daunting at first, but I completely appreciate the amount of ways I am able to play, with MyClub being my main addiction, scouting for new players, unlocking cool extras to assist my team and climbing the ladder.
When it comes to presentation, things look pretty great. While there is the odd awkward collision, this is much less than I've seen previously, and generally speaking the choice of highlights and replays add to the flow of the game rather than detract from it. The crowd is also solid and the sounds on the field place you right there with the players, but it's the commentary that sort of lets the experience down. They tend to repeat phrases, which is obvious during long play sessions, to the point where I was actually quoting them half the time due to their predictability. That's a fairly small complaint though given the sights and sounds of the field were otherwise consistently good.
Positive:
Tight, refined gameplay
Packed with features
Strong AI
MyClub
Negative:
Commentary is repetitive
Nothing 'new'
While not making as much of an effort to add bells and whistles this year, Pro Evolution Soccer 2017 instead hones in on what makes soccer so great to begin with. The AI improvements and further tightening of the gameplay is solid as a rock, and there are so many different game modes that have also had tweaks to make for a very successful package overall. It may not ooze the presentation style that you'd see from a 2K or EA Sports title, but it delivers where it counts, and honestly, I can't think of a soccer game I've enjoyed playing more.