Samurai Warriors : Spirit of Sanada is what you'd expect your typical hack and slash game to be. If you've played Dynasty Warriors or previous versions of Samurai Warriors before, then you'll be right at home.
When I initially launched the game on my PS4 I noticed that you're able to play the game after ~8gb of it was downloaded. The rest of the game downloaded in the background whilst you played through the introduction. I thought this was a nice featured added in with considerations to many of us who don't have the privilege of high speed broadband internet. Although whilst this feature left me impressed, the introduction of the game did not. There were long winded and unnecessary conversations that did little to engage me into the opening part of the game. It was certainly a let down. What left me even more frustrated was that interesting story-line details were caked into walls of text thrown at you with little time to read the full script before it switched to the next cut scene. I found this frustrating because I was more interested in the text between cut scenes than the cut scenes in the early moments of the game themselves. For many, the way this game opens (in my opinion) could be seen as a massive deal breaker, but I had hope, and gave the game time to progress.
We are introduced to the Sanada Clan, a close-knit and family orientated clan who live in Japan during the 16th Century, or what the game refers to as the Sengoku Era. We start the game as Masayuki Sanada, a young up and coming warrior with a thirst for battle. After a quick introduction to the game system and some of its controls through a learn as you go method, you're thrown into your first battle which has you completing objectives on the map to defeat both the moral of the enemy and strategically position yourself for victory against the final boss.
If you ever wanted an example of a well themed game, then the way Samurai Warriors introduces its battle system is the perfect example. I was more than happy to build my combo breaker to 1000 plus hits whilst trying to complete my objectives. The best part was, I never felt like I didn't know what I was doing. The controls came to me naturally and allowed me to test their boundaries. I loved this very much about the game. Whilst the opening of the game left me wondering if Koei Tecmo cared about their players, the battle system turned that opinion around very quickly.
There are aspects of Samurai Warriors : Spirit of Sanada (SW: SoS for short) which could leave many new players frustrated. It's no secret that the game expects you to know what you are doing. SW: SoS assumes you've played previous iterations of its games and it's not very friendly about it. If you're lost, the pause screen has a menu to help with controls if need be, but it's not clearly labelled and you'd really only stumble onto it if you knew where to look or spent long enough searching. If, however, you're a fan of the IP then you're in for a treat as the attack combo system has been heavily improved, the attack response is way better than Samurai Warriors 3 and 4, and the main protagonist you play is far more interesting and diverse to any previous. But if this is your first introduction to the IP and you'd never even played Dynasty Warriors (a sister IP), you're in for a heavy shock. The game doesn't teach you how to fight, or what the items you collect in the battle do for you, or how you even go about upgrading your weapon's attack, attack speed and so on. You have to use knowledge of previous gameplay to figure out what the hell you're doing. With some Dynasty Warriors experience and Samurai Warriors 3 experience behind me, the flow and controls of the game weren't foreign which made picking up this game easy, but I'm worried that new players may feel differently.
"I found myself worrying throughout gameplay if my formally known PS4, now turned Jet Engine, would be able to deal with all the rendering issues the game has"
There were some major issues with the performance of the game. I found myself worrying throughout gameplay if my formally known PS4, now turned Jet Engine, would be able to deal with all the rendering issues the game has. There are moments during battle where the engine would run so smoothly I could swear my PS4 was putting out a solid 60 fps (not that I'm claiming it did, it just looked like it), and then other times it felt like the CPU was about to burst out of its socket and rocket off to the moon. If there were too many enemies to attack in a small cut-off space, it felt like I was playing the game on a toaster made of wood. I've never played a game that left me wondering if my PS4 was anything but. Hopefully there's an optimisation patch not far behind the game's release as the game's rateable graphics are seriously let down by the engine optimisation which ruins the immersion element of gameplay.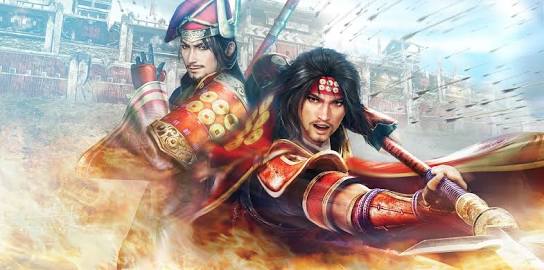 There are some fantastic elements to the game outside of the battling system. The way SW: SoS  presented a challenge in character progression is very commendable. There is also an element of hunting and gathering which I liked. I found myself running to different playable areas such as the Rice Fields to collect materials for weapon upgrades and to craft healing potions. There were other potions you could create, but they felt a bit needless because, if like me, you're a collector, upgrades and collectables are never an issue if you plan your gameplay effectively.
SW: SoS gives you plenty of opportunities to free roam between battles, dialogue and tasks which saw me running around aimlessly discovering different areas to find new and useful loot for a few hours. Many could see this as a downside as it makes the battling far easier depending on your dedication. But that being said, the battles still present their own challenges and if you're not prepared you will not win. Even with my weapon being a little more overpowered than required, thanks to my collecting obsession, I failed a few missions due to timing and quite frankly not following the strategy planned out prior to it beginning. These features in combination added to the theming of the game which left me content as a player.
Positive:
Fun battling system
Addictive weapon crafting system
Fun interchangeable characters
Negative:
Game engine has its issues
Some issues with story introduction
Aspects of the game are not friendly to new players
I think Samurai Warriors: Spirit of Sanada is exactly what you're looking for if previous iterations of the game is your thing. They've improved on previous features, added some interesting history to the game and enhanced a previously engaging battle system with warranted features. If you're someone who needs a high level of graphics realism for engagement you may be a little bit disappointing as the engine running the game can is very laggy at critical times. SW: SoS has a strong theming component which is engaging, and the way it lets you learn to play so you can develop your own style is commendable. SW: SoS set the pace and allowed me to challenge myself right from the get go.