Platforms:
Xbox One, PS4, PC
Released:
August 28, 2020
Publisher:
Bandai Namco Entertainment
Developer:
Slightly Mad Studios
I have been playing a lot of racing games lately and that is fine because, good or bad, I do like taking a new racer for a spin. Project CARS is not a series I have much experience with but when the offer is 120 track layouts and multitudes of vehicles to drive I am hardly going to say no; who would? So here we have Project CARS 3, developed by Slightly Mad Studios and published by Bandai Namco. Interestingly, despite being acquired by racing veterans Codemasters (who make the Formula 1 games and Dirt series) in 2019 they opted to continue with the same engine as the other two previous titles rather than making use of Codemasters EGO engine, for better or for worse.
When I boot up a new racing game personally there are a couple of things I look for first of all, track selection and car selection. The best way I can describe Project CARS 3 car and track options is eclectic and this is a good thing. Firstly lets talk about the cars, and while it's not the most comprehensive selection in a modern era, there are some treats in there for sure. It features some really basic vehicles such as Mitsubishi Lancer EVO's/Nissan Skylines and it has your standard modern Lamborghini's and Ferrari's, but it spices it up with a handful of 1960's Formula 1 cars for example. It features some rarities such as Porsche 959 and Jaguar XJ220 which are cars I always love to drive in games.
Track wise again it is a a broad mix; there are mostly standard tracks such as Monza, Bathurst and the Nurburgring but it is spiced up by additions of ovals such as Daytona International Speedway, Indianapolis and Texas Motor Speedway. It has some surprises such as classic configurations of Silverstone and the aforementioned Monza. For context, 50 years ago motor racing was extremely dangerous, most modern track configurations have things like chicanes added to slow the cars down; back in the day, it was all straights and fast corners. Cars were doing 200mph+ 50 years ago on tracks and if you ran off, the only thing you would hit would be a tree.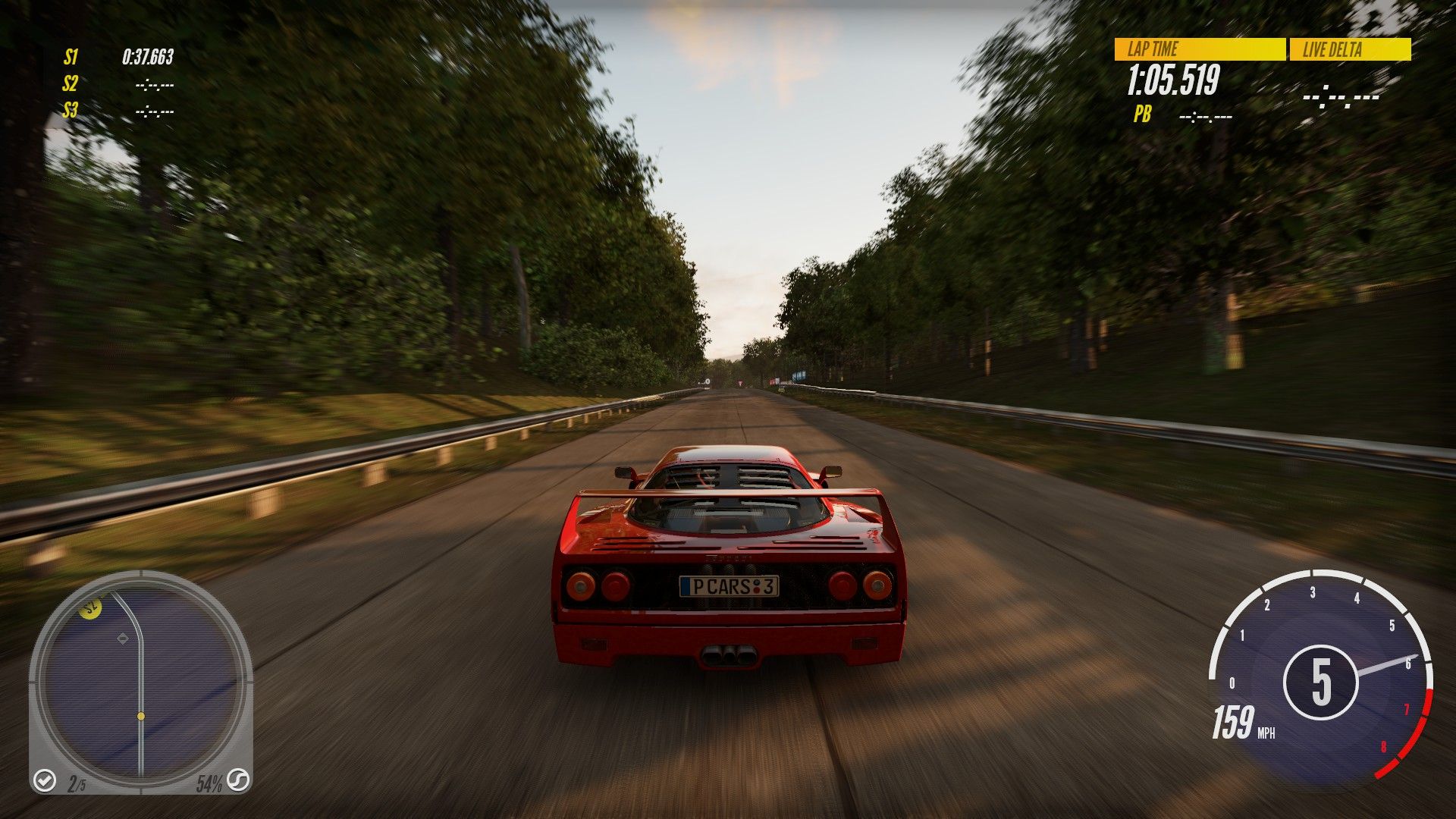 So it's got the cars, it's got the tracks. But when it comes to racing on the track itself, it is a bit of a mixed bag. I found the cars were kind of floaty and not so responsive to drive for the most part. Cars like a McLaren F1 should be pretty planted, skittish even (translation: corners like it's on-rails but wiggles its tail from time to time) but in this game I didn't have the confidence to really throw it into a corner at first.
To be honest, the McLaren F1 didn't drive too much different to my Lancer. I mean it was faster obviously but turning it was pretty similar, which is a bit of a concern. It was the same when I took the Ferrari GTO out for a spin. These are all very different cars, so they should feel very different to drive.
The career mode is pretty standard and to be honest I didn't really enjoy it. You have your standard races and complete challenges to earn money and earn experience points to level up. But especially when you are starting out there are 3 challenges for each track, so you end up racing the same course over and over. You can pay money to unlock the next section of challenges but sometimes a particular car is required. You can just muscle through the races but the hot lap challenges I found a bit lacking. If you get two tires off the course (in corners that are prime for cutting), your lap time is disallowed so time to try again.
Inexplicably, although it doesn't take long to earn enough money to buy a nice car, you still have to progress through the career until you can race it. It is a bit of a grind and because upgrading your car is encouraged, I got the feeling I need to upgrade it just to make it drive like it should, which is not cool.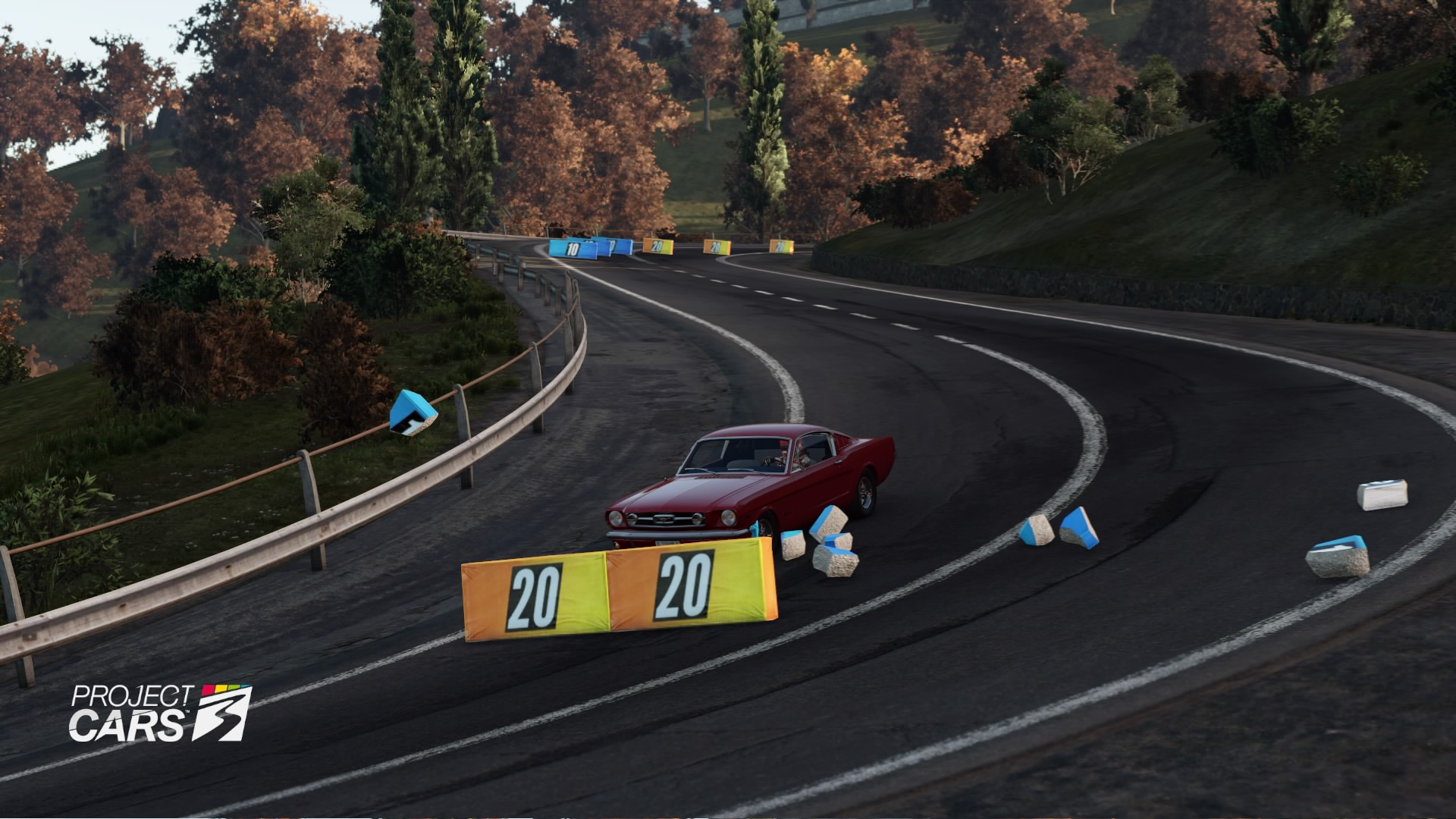 It was not long before I discovered the custom section and this is where the money is. You can choose any track you like (regardless if you have made it that far in career) and any car you like from any class. You can just have blast around the track yourself or choose how many racers to a max of 31 competitors, along with choosing the time of day. You can choose the weather and you can even make it change from Sunny to Thunderstorm over the course of the race.
As a fan of NASCAR I decided to run a race at Daytona with a field of 31 McLaren F1's and it was amazing. The last Formula 1 race at the Green Hell (Nürburgring) was in 1976 – not anymore, because I ran one the other day with F1 cars from the 1960s and it was as terrifying as I had imagined it would be. Why bother with a career and trying to buy cars when you can just do whatever you want?
The other side of it is customizing your cars, but aside from the J Classics that are prime for customization, other than changing the paint schemes on one of the race cars, there is no reason to hot up a Ferrari F40. It is pretty as it is in red and really it is a car that should be driven stock. For those that do want to add a personal flavour to their rides there are plenty of options so there will be no disappointment here.
Visually speaking, Project CARS 3 doesn't exactly push the envelope when compared with other racers on the market. The cars look perfectly fine but the backgrounds and scenery are a little sparse, harking back to the days when texture mapping was a focus rather than assets. The interior of each vehicle is relatively detailed, you can move your camera around but try and watch a gear being changed and things aren't as smooth. There's nothing inherently wrong or offensive about the overall production, but with so many other developers pushing the boundaries of how stunning a car can look racing around the world, it's hard not to be a little disappointed.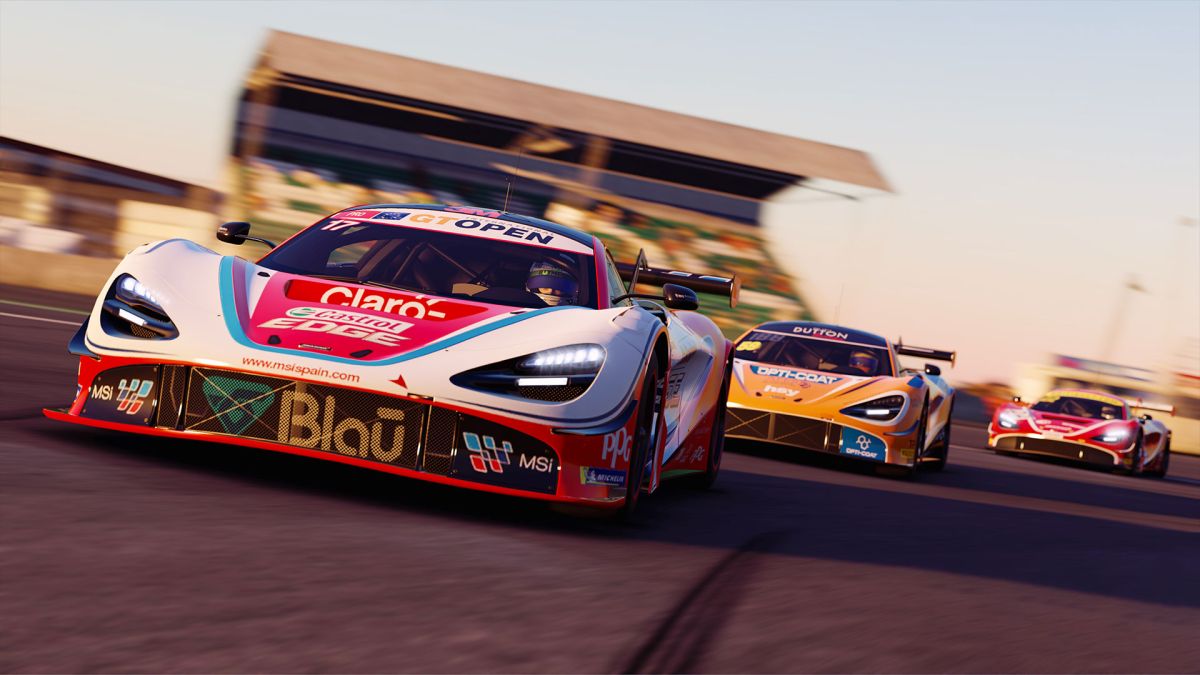 Project CARS 3 will not be winning any awards in the precise driving gameplay category and it will not be winning any presentation awards either. But putting the somewhat annoying career mode aside I actually like this game and once you get into custom mode it can be a lot of fun. Being able to race strange mixes of cars on its wide selection of tracks makes for one of the more interesting experiences I have had in a racing game in a long time and all of the available options kept me coming back for more.
6
Decent
Positive:
Custom races make for some unique experiences
1960's F1 cars and classic (dangerous) configurations of legendary tracks
Wide selection of vehicles from the last 50+ years
Negative:
Visuals could have done with some polish
Career mode is a bit of a grind
Car control is not as tight as it should be
Project CARS 3 is a bit of a mixed bag overall. The career is a grind and although the cars look good, the tracks and overall presentation could have used a bit of a polish, it does not look horrible but at times just lacking that extra oomph that we'd expect as we look towards the next generation of gaming. However those negative points are countered by a unique selection of vehicles ranging from your standard entries to some real treats, and coupled with a wide variety of tracks makes for some real fun with custom races if you're willing to put in the time. Overall, Project CARS 3 is a fun racer, even if it isn't accelerating at full speed when it comes to quality and ambition.