Released:
August 20, 2021
Developer:
Sucker Punch Productions
In 2020, Sucker Punch Productions blew our expectations out of the water with the immaculate Ghost of Tsushima, a new IP which we called "a captivating, engaging and lovingly crafted open world to explore". Fast forward to 2021, just over 12 months since the original release, and Sucker Punch are giving us Ghost of Tsushima Director's Cut; upgraded and expanded with new content and exclusive PS5 features that enhance the gameplay to new heights and levels of immersion. I had a blast stepping back into Jin Sakai's shoes, mounting my trusty steed Kage, and setting forth to explore the updated and improved experience.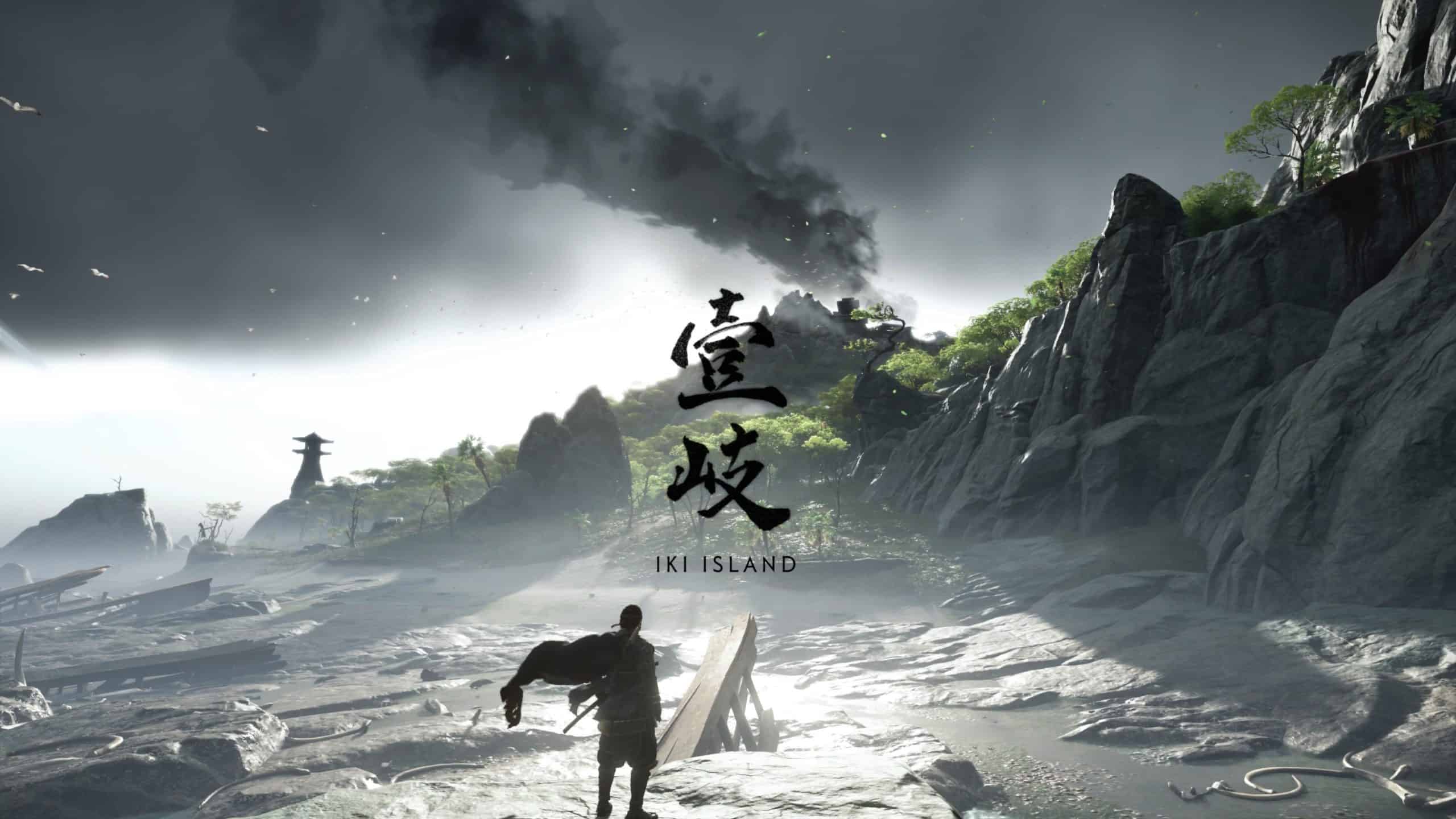 Accessing the new content is as easy as following a quest marker that leads you across the sea, onto Iki Island, and into the action packed campaign that follows. New players will need to complete up to Act 2 of the main Ghost of Tsushima story, but this is a minor bump in the road with all things considered. I for one was grateful I had already completed the game and had a full loadout of armour, weaponry, and tricks up my sleeve to face whatever may be waiting on the other side.
From the outset, the most enticing piece of Ghost of Tsushima Director's Cut is the Iki Island expansion; a brand new island filled to the brim with beautiful environments to explore. Additional to the gripping and emotional story attached to the expansion, there are also new mini-games, collectibles, and challenges to engage with across Iki Island, including new Mythic Tales to get your hands on some sweet new gear.
Much like in the original release, it is easy to get distracted with so many enticing activities on offer. So often I was pulled away from the main storyline by a golden songbird appearing to lead me to a new secret, or spotted smoke rising in the distance to signal a new point of interest to investigate. There are a range of new sidequests and NPCs to meet on Iki Island as well, providing a plethora of content to enjoy additional to the story missions.
The campaign itself is a true delight to experience, with many echoes and parallels to the main game's epic and emotionally impacting storyline. Without getting into spoiler territory, rest assured that Ghost of Tsushima Director's Cut will give new depth and context to Jin and the Sakai clan, going deeper into their history, past exploits, and how the actions of the past can effect the present in real and confronting ways. Along the way, Jin encounters some fantastic new characters that quickly earn their place alongside Yuna, Lady Adachi, and sensei Ishikawa, and provide vital context and motivation for Jin's journey across Iki Island.
"…where Sucker Punch could have phoned it in and simply given us more of the same, they have gone the extra mile to serve up a gripping and dynamic tale…"
I was often reminded of the depth and complexity of Jin's relationship with his uncle during the story missions, and was pleased to see that the new content wasn't just a random assortment of combat and exploration missions. Indeed, where Sucker Punch could have phoned it in and simply given us more of the same, they have gone the extra mile to serve up a gripping and dynamic tale that will have a tangible impact on the character of Jin Sakai as the IP develops in future titles. Expertly woven into the existing fabric that is Ghost of Tsushima, the Tales of Iki Island aren't necessarily a sequel to the events of the main game, instead an essential side-story that can be enjoyed at any time.
Furthering the wonderful experience that is Ghost of Tsushima Director's Cut is the exclusive PS5 features, that I am happy to say make the game substantially more enjoyable to play. Chief among these is the haptic feedback and adaptive triggers, which are expertly utilised to deepen the immersion of moment to moment gameplay. Without leaning too hard on an overused example… using a bow with the adaptive triggers is legitimately a transcendent experience. The tension and resistance felt in the trigger mirrors the action of using a real-life bow and arrow, and it doesn't stop there. Using the grappling hook to traverse the environment or access blocked pathways also uses the adaptive triggers and provides a whole new level of interactive gameplay.
The 4K resolution and targeted 60FPS work together to ensure that the visuals dance off the screen and are simply beautiful, if perhaps a smidge too dark. Using the base settings and recommended dial-in for my TV, I found Ghost of Tsushima Director's Cut overall a little dark and shadowed, as can be seen in the screenshots used in this review, so would suggest giving the brightness a bump up while playing. Other than that, everything looks crisp, colourful, and vibrant across the whole of Iki Island and Tsushima both, and the reduced loading times are a welcome improvement as well.
Finally, the cinematics have been updated to include lip-sync animations for the Japanese voice-over settings; a much desired upgrade from the original release. Fans asked, and Sucker Punch delivered in spades, and in fact I kept the settings set to Japanese after seeing how awesome it was to have accurately synced-up cinematics to the voices. I prefer to play a lot of games in Japanese, so having this option and upgrade in Ghost of Tsushima Director's Cut is right up my alley.
9
Amazing
Positive:
Iki Island is a beautiful new map to explore
Tales of Iki Island storyline is gripping and emotional
New PS5 exclusive features are well implemented and enhance gameplay
Updated visuals, improved loading times, and lip-syncing for Japanese voice options
Negative:
A little dark overall, so some adjustment to visual settings might be needed
Ghost of Tsushima Director's Cut is a stunning upgrade to an already excellent title, and brings forth some fantastic updates to the PS5 version of the game that enhance, deepen, and expand the gameplay experience. Other than the very minor complaint of some dark visuals, there is a whole lot to love on offer here, and I was delighted to have another reason to join Jin on a new, exciting adventure in feudal Japan. Ghost of Tsushima was already a must-play title, and with the Director's Cut here there really is no excuse to not experience one of the greatest new IPs PlayStation has to offer.