Rainbow Six Siege has steadily continued to maintain a strong online following, with its tactical combat keeping players on edge over three years since it initially released. They even just announced some Aussie-specific content over the weekend.
Not only has the game kept a solid and engaged fanbase, but it's also spawned the Six Invitational that started three years ago, featuring the 16 best teams in the world – including Aussie team FNATIC – competing on the grand esports stage to earn themselves the title of World Champion. This week in its 2019 iteration, it will include the largest prize pool in Rainbow Six Siege's history – over 1 million dollars.
At 30 years old, Jayden "Dizzle" Saunders is a former player who is now coaching the Aussie team of six, FNATIC, in the hopes that they could take home the major prize and cement themselves as the best Rainbow Six Siege players in the world.
Rainbow Six Siege has proven to have a lot more depth than your standard shooter. That's a big part of the appeal, Jayden tells us. After initially writing it off as just another PVP shooter, him and his mates quickly changed their perspective. "It was a thinking mans game, it required more communication and team work than anything I had ever played. I loved the strategy side of it and just how different it was."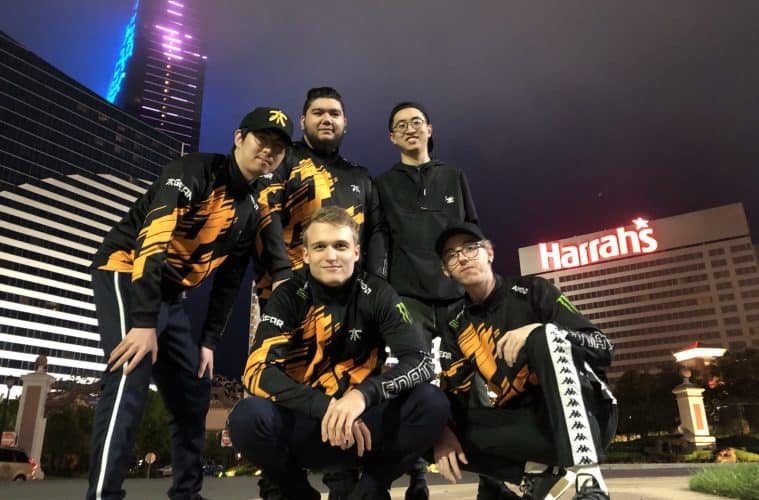 It's not all fun and games though. For those who have always wondered what sort of preparation goes into an event like this, Jayden tells us it is quite serious. "Preparing for a tournament like this is a lot of hard work. It is countless hours of practice and recording practice to the watch it back and go over it to see what could be improved and discuss ideas with the team" said the coach, with some qualifying wins and one minor under his belt in this role so far.
"There is a lot of studying of your opponents to see what tendencies they have and what strategies may be employed as well as studying other teams to see what is new that you may not have seen before and prepare yourself for as well. Routine is mainly practice, followed by a video review and debrief, then a break and then more practice and reviews going from lunch and into the night. Then we have some free time to hang out and play other games and just unwind."
"It really was a case of right game, right place, right time". 
He'd never really considered a career as an esports competitor before, but when the first Six Invitational was announced, his team just happened to be the best in the country at the time. It was from there that FNATIC earned their stripes. "It really was a case of right game, right place, right time". 
I'd always wondered how friends and family would react when somebody says they want to pursue a career as a professional gamer, but for Jayden it truly felt like something he had to do.

"After attending our first event, the very first Six Invitational, I came home to my wife and told her this is what I want to do. Once I had a glimpse of this whole world of friends and competition from all over the world with this game I had to do everything to make sure we made it."
Luckily, Mrs. Diz seems pretty stoked for his success with FNATIC as well.
Most of all I'm proud of my husband @DizzlewithaJ . 16 year old us would never have guessed that over a decade later you would have a stadium of people chanting your name. You deserved this baby. I'm so happy and proud of you. I'll always be your No.1 fan girl ? #R6PL #FNCWIN pic.twitter.com/J41iD5jBFC

— Mrs 'Diaz' Diz ? (@mrsdiz_) November 18, 2018
I've often talked with eager young gamers who love the idea of being on the big stage playing video games. So what advice does Jayden have about getting involved?
"Natural gaming talent is important, but most esports are a team game. Even solo games like Starcraft and Fighting games usually have a team around you. It is important to be a good player, but more important to be a good person and conduct yourself as a professional. Be hard to play against but easy to play with."
Professionalism is certainly important, with esports stars being looked up to and cheered by peers and fans alike, especially younger generations who idolise them and want to be just like them when they grow up. We've seen some esports players on the more famous side quickly knocked back down to reality for saying the wrong thing or stepping out of line, so they're more and more having to consider themselves as "in the spotlight", making sure the right message gets across.
"Hard work is at the core of everything you do, and you will be more that just a player, you will have fans and hopefully be representing an organisation and something bigger than yourself.  Once you have the professional attitude and mindset sorted it is about hard work. If you look at any superstar like Michael Jordan or Tom Brady, they are professionals on and off the field. But their true success is in their work ethic. They work harder than anyone to be the best. They are diligent in their practice and are always the hardest working" he continues.
"It doesn't matter what game. If you and your opponent are equally skilled, the one that works the hardest will prevail, there is no secret..it is just hard work. Sounds simple, but that's the difference, genuine hard work."
We wish FNATIC all the luck in the world for the Rainbow Six Invitiational, with the Quarter Finals taking place on Friday 15th February, culminating in the Grand Final on Sunday 17th February. Not that they need luck from me… they already have that covered, in a truly Aussie-representing style.
"We bought a stuffed Kangaroo to our last event which brought some luck, so will try him out again."
A big thank you to Jayden "Dizzle" Saunders for taking the time to talk to us and to Ubisoft ANZ for helping coordinate.