Each week there are plenty of new games coming out. Although with so much going on it can be hard to keep track of them all. Thankfully Checkpoint is here to sift through them all and bring you our highlights of the week.
So let's jump in and have a look at what's coming out in gaming this week.
Drone Swarm
Date (Aus): 20/10/2020
Genre: Strategy
Platforms: PC
"You are Captain Carter controlling a swarm of 32,000 drones! Aboard the spaceship Argo you strategically deploy them to overcome any obstacle. Split the swarm to simultaneously defend your ship and attack the enemy. Develop your own tactics, creatively outsmart the enemy, and exploit the environment to destroy alien aggressors. Explore the uncharted galaxy with its many dangers on your mission to find New Earth. Evolve the swarm with new abilities and keep upgrading your mothership to overcome ever more powerful threats.
The year is 2118. Earth lays in ruins after huge swathes of it were destroyed by a massive swarm of alien drones. The psionics among the few human survivors found a way to control the drones and halt the attack. With the swarm now under human control and Earth uninhabitable, the starship Argo was built and sent out to find New Earth. You, Captain Carter, lead this mission – the swarm is yours to command!"
ScourgeBringer
Date (Aus): 21/10/2020
Genre: Roguelike / Platformer
Platforms: PC, Xbox One, Switch
"From the developers of NeuroVoider, ScourgeBringer is a fast-paced free-moving roguelite platformer.
Set in a post-apocalyptic world where a mysterious entity wreaked havoc on all humanity, ScourgeBringer puts you in the shoes of the deadliest warrior of her clan: Kyhra. Help her to explore the unknown and slash her way through ancient machines guarding the seal of her past, and maybe the redemption of humanity."
Amnesia: Rebirth
Date (Aus): 21/10/2020
Genre: Horror
Platforms: PC, PS4
"You can't let out a breath. The creature is only inches away. Its sole purpose – to feed off your terror. And so you crouch in the dark, trying to stop the fear rising, trying to silence what lies within you.
In Amnesia: Rebirth, you are Tasi Trianon, waking up deep in the desert of Algeria. Days have passed. Where have you been? What did you do? Where are the others? Retrace your journey, pull together the fragments of your shattered past; it is your only chance to survive the pitiless horror that threatens to devour you.
Time is against you. Step into Tasi's shoes and guide her through her personal terror and pain. While you struggle to make your way through a desolate landscape, you must also struggle with your own hopes, fears, and bitter regrets. And still you must continue, step by step, knowing that if you fail you will lose everything."
Witch It
Date (Aus): 22/10/2020
Genre: Multiplayer / Party
Platforms: PC
"The Witch It world is jam-packed with humble villages, icy lakes, and ancient libraries for you to explore and hide within. Each map has its own stories and secrets for you to delve into and discover!
As a hunter, your job is to hunt down all the witches for the sake of a peaceful town. Hunters are equipped with a range of different tools and gadgets to help them with their task, whether it is a loyal chicken that scans for sneaky witches or a body slam skill that causes huge impact damage in one area!
Witches have the ability to mimic almost anything in the landscape in order to fool the hunters and stay alive. Witches can switch between different props as they please, as well as perform different spells to confuse or scare their opponents!
Each map is filled with an ever-expanding amount of unique props that witches can disguise themselves as, from large items of furniture to small foods and fruits. Glorious rewards await the most curious of witches who can find and mimic all of them!
Fill your wardrobe with stylish shirts and wacky brooms. Unlock more and more items as you play the game and earn experience, so you can individualize your hunter or witch according to your own personal taste!
There are currently four game modes. 'Hide & Seek' – Hunters have to find all the witches to win the game. 'Mobification' – Caught witches turn into hunters. 'Hunt a Hag' – Skills are disabled for both teams and hunters can only use their melee weapon. "Fill a Pot" – Witches need to fill cauldrons and Hunters must prevent them from doing so."
Ray's The Dead
Date (Aus): 22/10/2020
Genre: Adventure
Platforms: PC, PS4
"The long-awaited zombie raising, narrative-driven, puzzle-solving, action-packed, stealth-sneaking, 1980s-inspired, multiple timeline-having, meticulously illustrated, surprisingly-touching, dark comedy adventure has finally been unearthed!
From key team members behind the cult hit Stubbs the Zombie, experience both the life and afterlife of Ray LaMorte as you solve the mystery of his death, the only way he knows how: by raising an army of the undead!"
The Red Lantern
Date (Aus): 23/10/2020
Genre: Narrative / Survival
Platforms: PC, Switch
"The Red Lantern is a narrative, survival game where you and your team of 5 sled dogs, lost in the wilderness, must navigate the ever-changing events of the Alaskan bush to find your way home.
Choose how you want to interact with the world, do you tackle it head on hunting everything that moves, or do you take a more cautious approach? Discover the hundreds of unique events as you and your dogs explore the wilderness as you find your new home."
Pumpkin Jack
Date (Aus): 24/10/2020
Genre: 3D Platformer
Platforms: PC, Xbox One, Switch
"Pumpkin Jack is a spooky scary 3D platformer in which you embody Jack, the Mythical Pumpkin Lord! Dive into an epic adventure through otherworldly landscapes and help the Evil annihilate the Good!"
Disc Room
Date (Aus): 23/10/2020
Genre: Action
Platforms: PC, Switch
"Are you ready to get sliced in half? The year is 2089 and a giant disc has appeared in orbit of Jupiter. Step into the oversized space suit of a brave scientist and explore this sprawling intergalactic slaughterhouse.
Explore the expansive orbiting disc ship, moving room to room surviving and completing increasingly complex goals set forth. Use unlocked abilities to outmaneuver dozens of different disc types while solving mysterious puzzles.
And remember: what kills you only makes you stronger.
Disc Room is a collaboration between Kitty Calis, Jan Willem Nijman, Terri Vellmann and Doseone."
TRANSFORMERS: BATTLEGROUNDS
Date (Aus): 24/10/2020
Genre: Turn-Based Tactics
Platforms: PC, PS4
"With Earth under invasion and MEGATRON, leader of the Decepticons close to capturing The Allspark, BUMBLEBEE and the Autobots need a new commander to help them restore peace to the universe – you!
Assemble your squad and roll out, for a turn-based tactical war that will rage from Central City to Cybertron itself. You'll need both strength and strategy to outwit the fiendish Decepticons. Choose the TRANSFORMERS characters and their abilities to dominate the battle ahead, with OPTIMUS PRIME, GRIMLOCK and more ready to join the fight. Use each environment to your advantage, taking cover in desert sandstorms, avoiding Cyberton's Energon storms, and battling your foes in city streets. And fill up your Energon meter to unleash powerful Ultimate Abilities that crush the fiercest enemies. With intuitive controls and three difficulty settings, the size of the challenge ahead is up to you.
Then team up together in local multiplayer and put your strategic skills to the test in games like Capture the Flag, Horde, Last Stand and more. It's the strategy action game TRANSFORMERS fans have waited an eternity for!"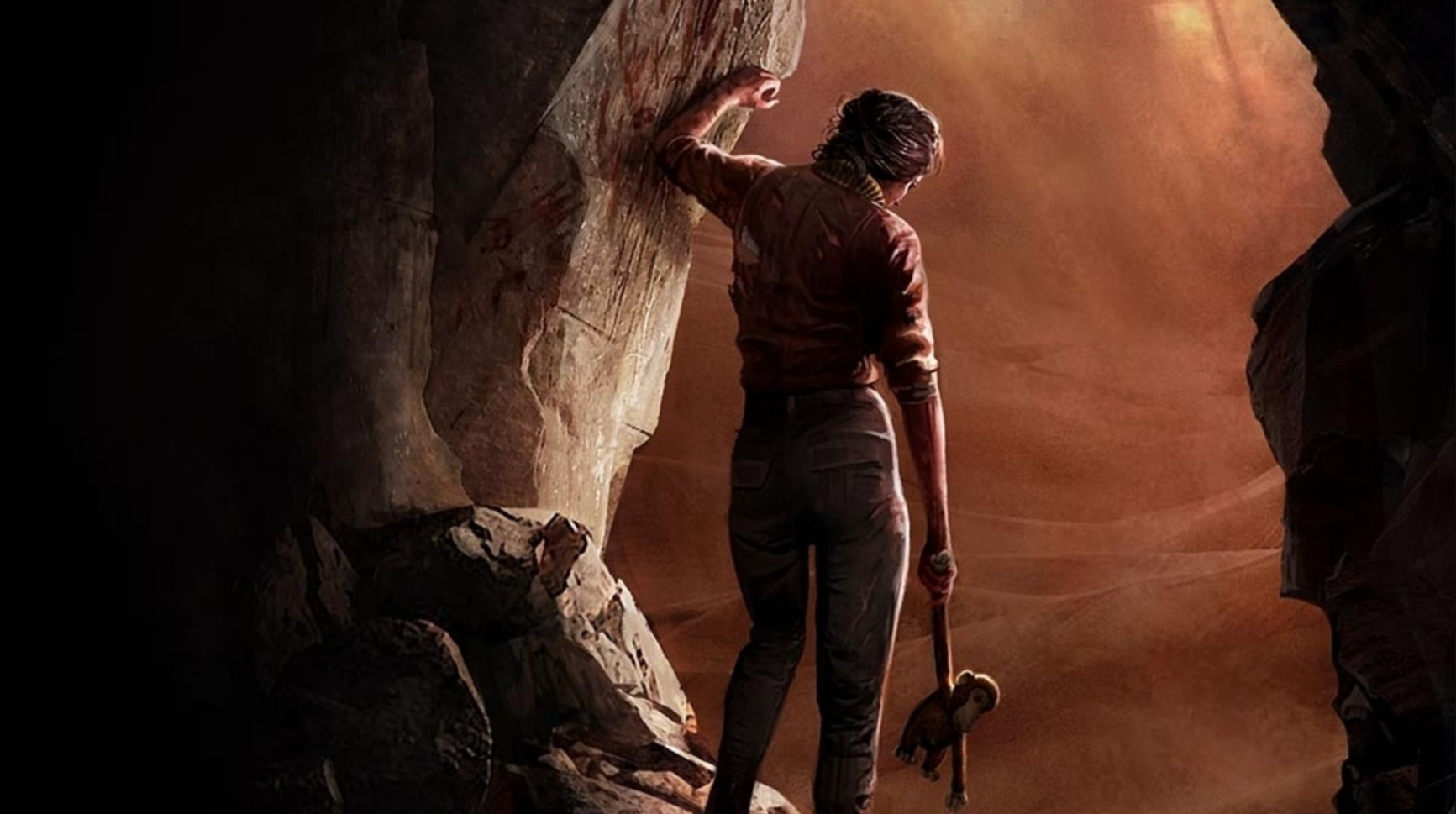 Amnesia: Rebirth
From Amnesia to SOMA, Frictional Games have proven themselves to be masters of the survival horror genre. In fact, you could quite easily trace back many indie horror games back to their Amnesia influences. The Frictional team handballed the series off to the Chinese Room for the development of Amnesia: A Machine for Pigs, but the original team are back at the helm for this most recent release.
Amnesia: Rebirth looks like an excitingly scary game. It really does feel like the team are back to their best and ready to create a modern Amnesia game. It's also the perfect month for this game to release. I know I'm in a spooky mood, and if you are too, then this release is a no-brainer!
What new titles coming out are you most excited for this week? Be sure to let us know!
Don't forget last week's Coming Out to make sure you didn't miss anything.