Call of Duty: Black Ops Cold War is the latest hotly anticipated entry into the long-running series, and we recently got some time to sit down (virtually) and speak with three of the game's developers, who were kind enough to share their thoughts and insight into the game.
Providing their input into the game was Lead Game Designers Tony Flame and Matt Scronce, both of whom work for Treyarch on the multiplayer aspect of the title, along with Dan Vondrak, who is the Lead Campaign Designer for Raven Software.
Before we get to the questions, I have to say, it was super refreshing to speak with these three people as it was easy to tell they were all so passionate about this title, and they really want to ensure that players have the best experience possible. Having developers from a AAA studio showcase so much enthusiasm for their work and feel that they have listened to the fans to create something special is always a treat.
What were the key considerations for making the first Call of Duty for the new generation of consoles releasing this week?
Tony answered this one with a simple response, being cross-play.
"We really want fans from all consoles to be able to play together, no matter the platform of their choice". Along with going on to add that they are providing options for console players that could never have been introduced before like graphical selections and FOV sliders.
Tony also added that the PC version is not just going to be a "console port" – a criticism that some players have shared with previous PC versions of the COD titles. They are putting a real focus on making sure it is well optimised and gives all players the best experience possible, no matter the hardware they are using.
"We want to make it fair for all versions, of course using all the power possible".
The Black Ops series within COD is one of the most loved when it comes to narrative and writing. Was this a key consideration coming into to Cold War?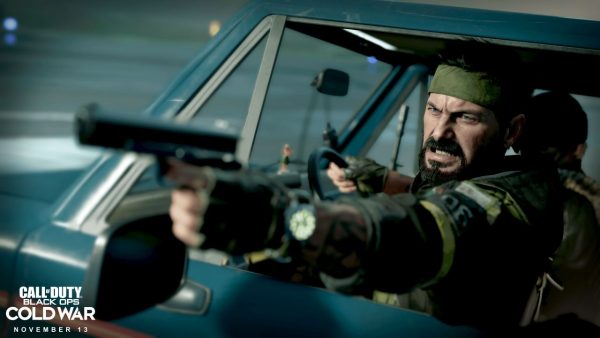 Dan explained that his team sat down with the original team from Black Ops 1 to discuss their thoughts and ideas, and ensure that their story and vision fit in line with the narrative and style of the Black Ops series.
Dan: "…we are huge fans of Call of Duty: Black Ops 1, so we knew right away if we were going to do it right, then we kept asking ourselves, OK, we are huge fans, how would we want to see it done". Dan went on to say "there is so much awesome lore that we had to find a way to add to it, instead of trying to rewrite it or delete it, so that's where we knew early on to fit this game in between Black Ops 1 and Black Ops 2".
"Number 1 was it had to feel like Black Ops. Number 2 was we had to respect all the lore, everything that already exists, we could not stop history or anything like that".
"The cold war setting in the '80s to us, it was the perfect fit, right, the first Black Ops was '60s cold war with Kennedy, those are really the main drivers for us, now we could have our '80s cold war with Reagan and all that. So those are really the main drivers for us, outside of the paranoia, the mindf***ery, and all those elements" Dan added "[David] Goyer did a great job helping us put that stuff into the game"
It is hard to convey emotion through text, but speaking with Dan I could hear in his voice and see with his facial expressions that he truly was proud of what the team had accomplished, and he cannot wait to share this with the many COD fans anticipating Cold War's release.
How does this particular Cold War setting provide opportunities for new gameplay mechanics, if any?
"I can't express how much this was a dream project for us, it was truly a work of passion"
Dan started off by speaking about the campaign, "We love the idea of taking advantage of some of that 80s spy technology, talking about analogue vs digital"
"I don't want to give away too much, but there's a cigarette pack that's actually something else, so you pull it out and use it in a special way, we love this idea of using these everyday items" further adding "If you go to spy museums that they have, before the pandemic hit, whether it was a pen or a cigarette pack, or a walkman that did something different… we were inspired by these 80's clunky items that could be used for these spycraft mechanics in the levels"
Tony spoke about the mechanics from the multiplayer side "From a gameplay mechanic standpoint, having the last 3 Black Ops game be future games, the design process there is you're looking outward from where you are…what will the future hold? What will be possible? And how can we take those concepts that we are researching, but we are still extrapolating what will be there and make those good for gameplay?"
"Whereas, when we look at the more historical setting, king of looking inward, what does the research say, what was actually there at the time in terms of combat abilities… what we say is how can we wrap gameplay around what that was…It was something nice and new for us, taking everything we have done and going back to make a historical inspired Call of Duty"
Tony also mentioned that there will be more transparency with weapons mods so that when you add a new attachment you will understand how they are changing the weapon stats and will feel the difference.
Matt provided some further insight into a multiplayer mechanic – "On the MP side, we've definitely got some of that cool cold war gadgetry, one of my favourite ones is the decoy grenade… at one point I think we pushed it too far… it's some really interesting tech that the design team came up with".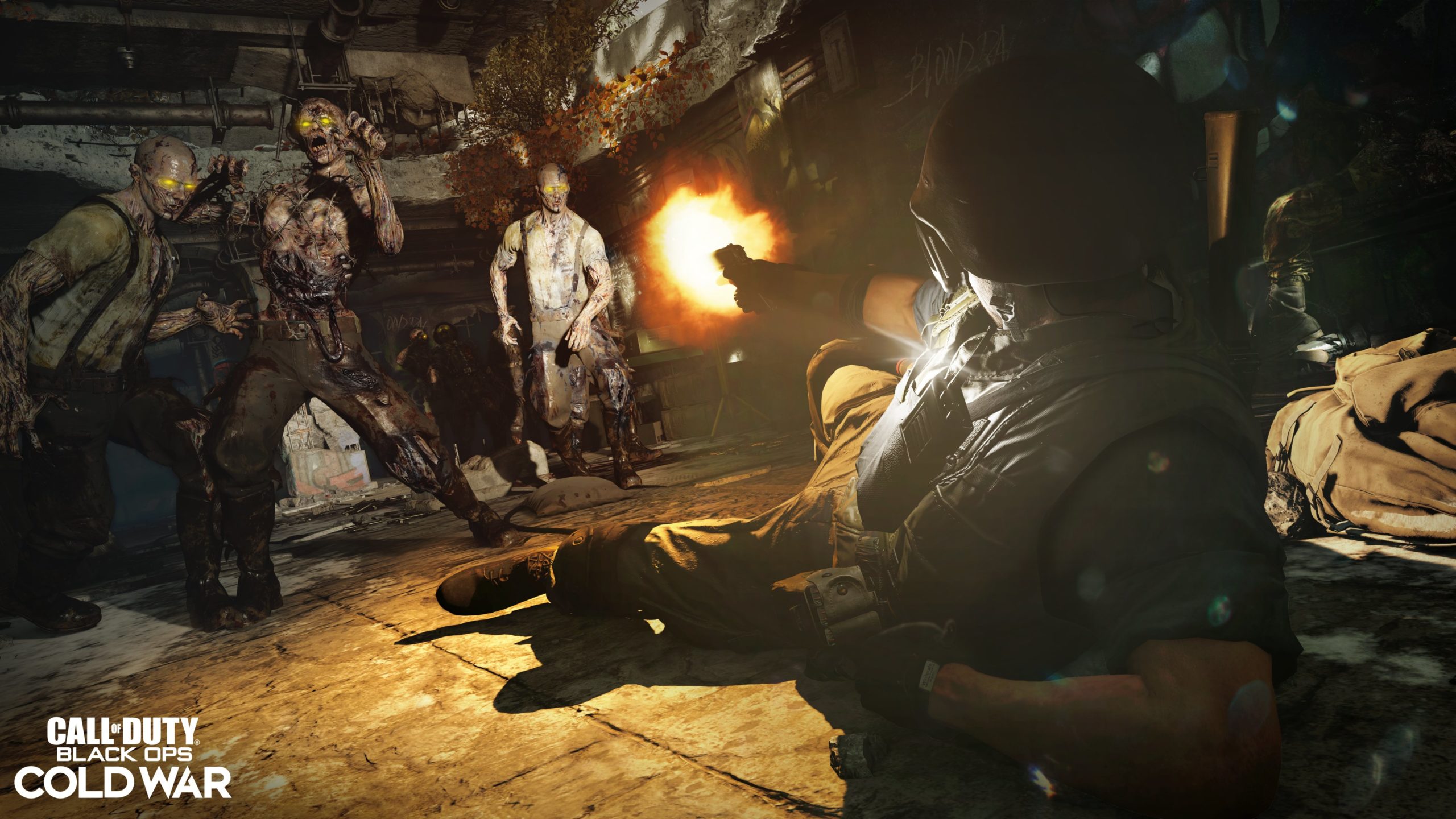 How has the success of Warzone changed your approach to COD multiplayer, if at all?
Tony jumped on this right away with – "The great thing about Warzone is it's an amazing battle royale experience, and we can contribute to that, and that suits the need for battle royale… which lets us support that with cross-progression, then focusing on our core multiplayer and zombies. The thing about Warzone we don't think about much is that Warzone came out this year… so it has momentum, so we can work with that and let's us explore more game mode types."
Matt further added – "Fireteam dirty bomb was successful for us in the beta, and that's a great example at taking a look at Warzone with the BR mechanics… it was taking the awesome stuff we are doing in Warzone, going back to the cold war vibe. It all has really come together in this symphony of things we feel is appealing to the player base."
What is/would be your favourite aspect about the [COD] series, if you were looking in from an outside perspective as a fan?
Matt:
"I have a very personal point of view on that because before I joined Treyarch 10 years ago, I was being flown out to get previews of World at War DLC and Black Ops 1 campaign sneak peeks. I joined in Black Ops 1, so I got a sneak peek, and then three months later my ass was in a chair working for [David] Vonderhaar
"For me, it's personally always been about core multiplayer, I've been a huge multiplayer fan. Call of Duty multiplayer is always what grabbed me, so I said I want to make that, I was the guy on the floor saying you know you can do this better, and Vonderhaar was like: 'alright come show me how to do it better.' It's tough because I work on the multiplayer, but I put everything I love into the multiplayer, and what I think the huge player base from casual to competitive want."
Dan:
"I can't express how much this was a dream project for us, it was truly a work of passion, could we make this love letter to Black Ops 1? What I love about Black Ops is that it gives us an unbelievable amount of freedom, we can flashback to Vietnam do some mind f***ery stuff, have these tactical military operations with Woods helming it, then we can slide over and be in a civilian spy mode sneaking into East Berlin using these spy gadgets"
"From the outside looking in, it's the fact that I'm going to get in here, get this mysterious narrative, see these characters I love, and just the variety that Black Ops provides."
Tony:
"I've always been a big Esports guy, so I think the Esports element is what draws me in. I now know from being on the inside that we are obsessed with delivering the most balanced experience with the weapons and attachments. It feels like you are making a meaningful decision, there's a lot of thinking and depth to your loadout and tactics"
Whilst I only had a brief time to speak to Dan, Tony, and Matt, it reinvigorated my interest in the series, seeing them all speak so passionately about this title and understanding just how much they care could mean we get a Call of Duty entry that fans will love and potentially provide a positive injection into the series after many felt left out with the exclusion of a campaign in Black Ops 4.
Call of Duty: Black Ops Cold War is scheduled for release on PlayStation 5, PlayStation 4, Xbox Series X, Xbox Series S, Xbox One and PC on Battle.net starting 13th November.