2020 may not have been an ideal year, not by a long shot. But whilst a lot of us have been finding ourselves stuck in mandatory isolation, video games have proven to be an instrumental tool in keeping us grounded, connected, and sane. Today we want to celebrate those games that have made us feel something special this year. The entire Checkpoint team have come together, voted, and collaborated to create our list of the top 10 games of 2020.
Due to time limitations, some games released very recently such as Immortals Fenyx Rising and Cyberpunk 2077 weren't eligible for the countdown. If you'd like to see last year's countdown you can also check out our top 10 games of 2019. And if you want to listen to the countdown you can do so below! But without further ado, let's jump into our top 10 games of 2020!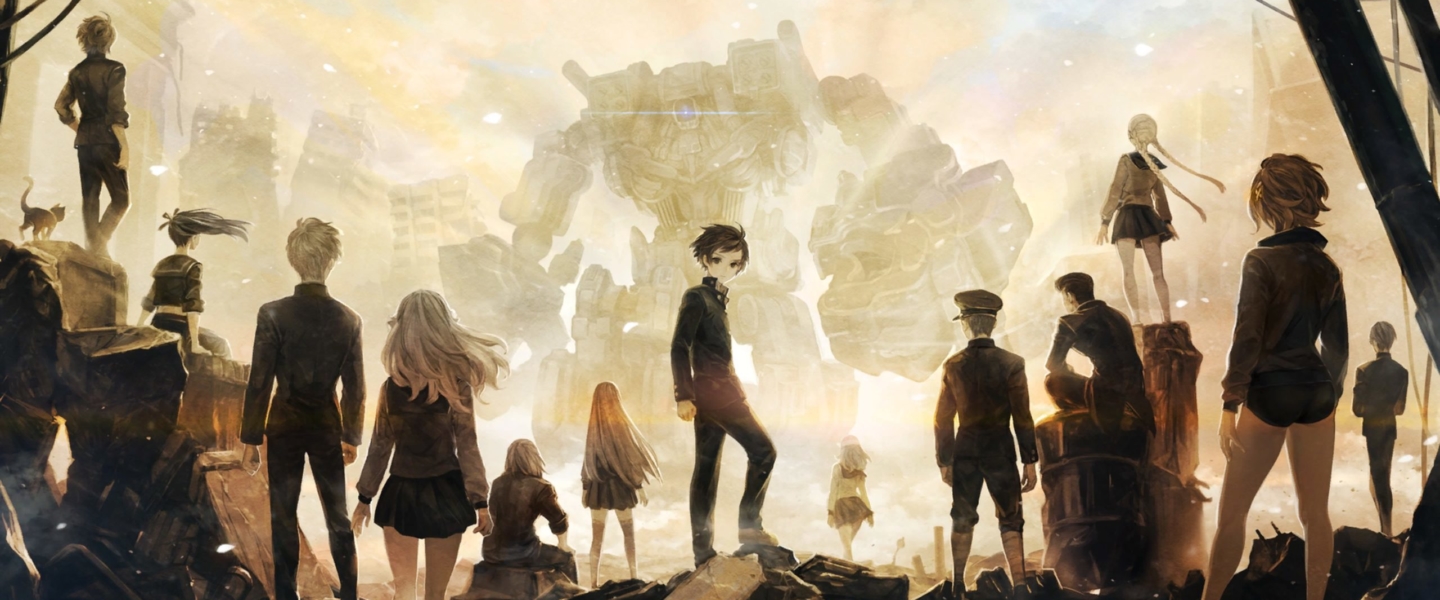 #10. 13 Sentinels: Aegis Rim
13 Sentinels: Aegis Rim is the reason I often take chances on JRPGs I have never heard of. Oftentimes I'll end up with a dud, like the awful Arc of Alchemist. But all the duds in the world are worth it just to find a gem like 13 Sentinels. This absolutely unique experience is developer Vanillaware's biggest masterpiece to date, boasting an incredible plot inspired by 80s Sci-Fi classics like The War of the Worlds, E.T, Terminator, and 2001: A Space Odyssey. It's a wild ride in the best possible way, with an ending that'll leave you thinking about it for days.
Vallinaware's signature visual style is proof that the best-looking games are not always photo-realistic ones. 13 Sentinels is perhaps the finest looking game of the entire year, thanks to stunning painting-style anime illustrations and smooth animations brimming with personality. Seriously, I can't tell you how incredible it looks – the characters, epic giant mechs, and environments all come to life. The combat offers a solid hybrid of real-time and turn-based, where time is paused while you choose your unit's next moves. Then you get to watch the attack get carried out, complemented by colourful and dynamic particle effects. To name one of the only flaws, the combat never gets as challenging as I wanted it to, but I guess that's what hard mode is there for.  – Edie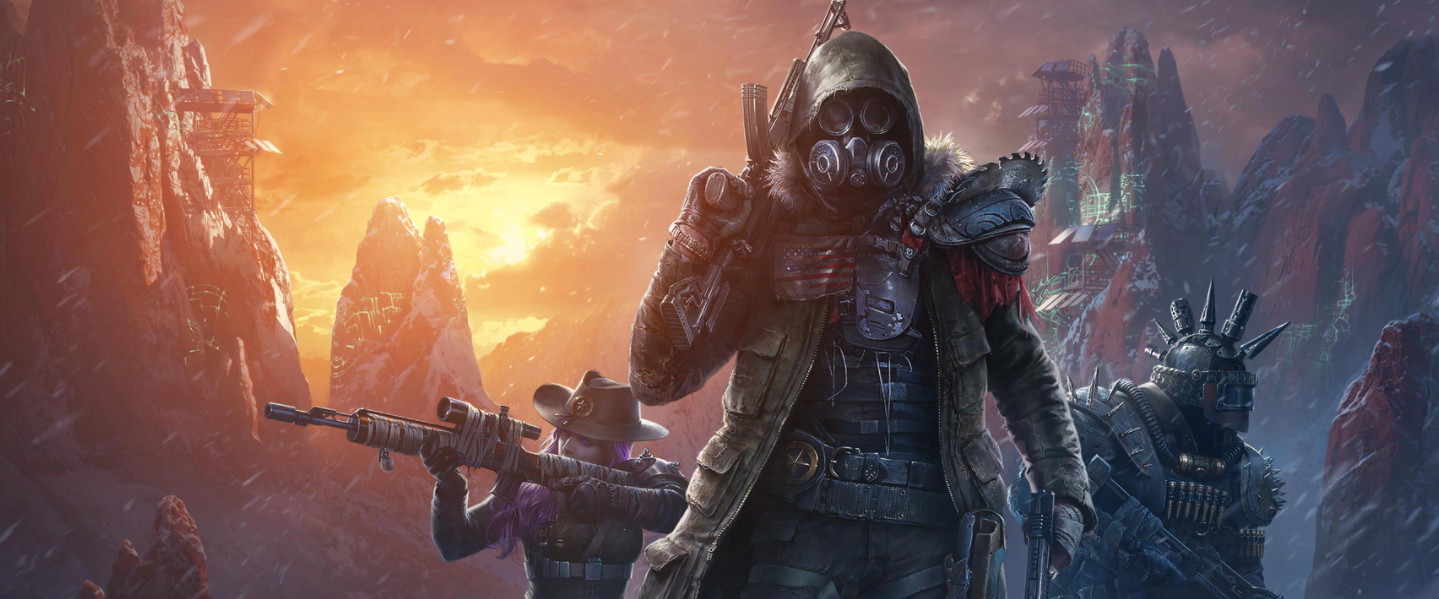 #9. Wasteland 3
Wasteland 3 is a surprise of 2020. Not only did it release 6 years after the previous entry, but it's such an engrossing and captivating experience improving in almost every way upon its predecessor. Mechanics are streamlined, without stripping them of any of the customisation options that fans have come to love. The developers didn't remove any of the tactical thinking these games are known for either. And the story, whilst fairly by the numbers, offered some extremely tense moments, with the decisions you make genuinely impacting the world around you.
The fighting sections of the game are a highlight for me. Every time I go into a battle I simply love setting my team up for the takedown and tactically placing each of my 6 units around the map based on their specialities. Character interactions are also another area I view fondly, with many of the characters you interact with having their own unique personalities and interesting dialogue. Without spoiling too much, there's a side quest that has you hunt down a Synth (an A.I humanoid) giving you options to kill him right then and there or to be remorseful and let him go free. This really made me think about the person I wanted to be seen as in the game's world, and it even led to another moment with a different character that reflected on my actions positively due to the choice I made. In short, Wasteland 3 is a fantastic turn-based strategy RPG that offers engaging combat, an engrossing storyline with memorable characters, and a plethora of ways to customise your team to your liking. – Justin
#8. Animal Crossing: New Horizons
Does anyone remember when Animal Crossing: New Horizons was nearing release, COVID-19 had started the apocalypse, and everyone was rioting to have the game released two weeks early? Yeah, what a wild world. Despite that silliness, this game saved many of us from the stress and fear of the outside world way back in March 2020. It gave us an escape, built a strong and friendly community, and brought friends together when they physically couldn't be. Animal Crossing: New Horizons marks a historical moment in gaming history.
The game itself isn't perfect, although it is awfully addicting. Many of the mechanics are terribly outdated, like the painfully slow single item crafting or terraforming one square at a time. Although, that's how the game is meant to be. It forces players to stop and smell the roses, mums, hyacinths, tulips, and windflowers. Regardless of how advanced players try to min-max their time, the game gave us a bright world and happy animals to leisurely love. Whether it's the cute reaction animations, the quirky personalities, or the outstanding custom islands and outfits; there was always something cheerful keeping us coming back to shake more trees. Playing Animal Crossing: New Horizons in 2020 specifically was a remarkable experience that will likely not be matched anytime soon… I hope. – Omi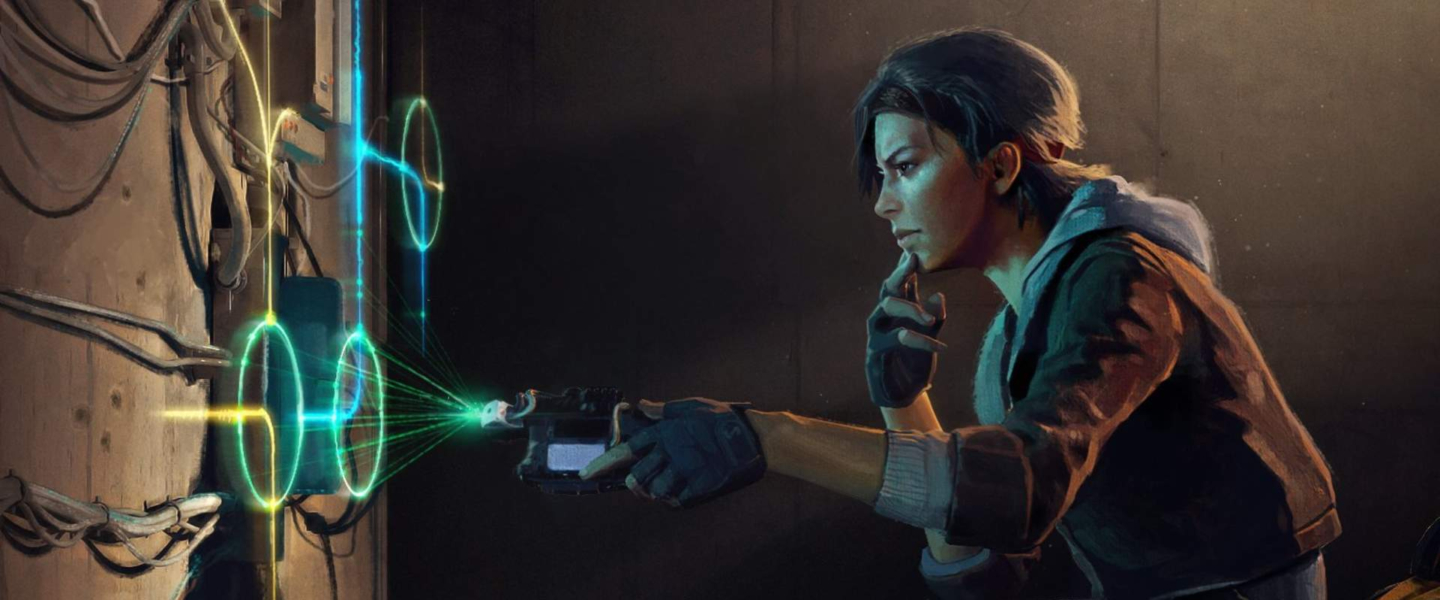 #7. Half-Life: Alyx
Half Life: Alyx was definitely a game that fans of Valve's original series were excited for. Although it's also an experience that manages to stand alone in its field even among people who have never played another Half Life game, and this is because it's one of the first real AAA VR titles. VR has long been little more than a very expensive toy to mess around in and play tech demos or BeatSaber, but Alyx brings it to a whole new level. A gorgeous, 13 hour experience with amazing graphics, voice acting, plot and real first-person shooter gameplay. Leave it to Valve to innovate, huh!
The most amazing thing is the mechanic of the gravity gloves that really uses VR to its full potential. A mechanic that feels so natural and so fluid but wouldn't be possible outside of VR. Pulling items towards yourself and catching them in mid-air is such a logical extension of VR that it just feels like it belongs there, like it had been there all along just waiting for someone to use it. The story of course also takes the game in some really interesting directions, some directions that even manage to alter the original games all these years after they were released. Talk about the ultimate retcon! Overall though, the game is clever, innovative and a blast to play.  – Bree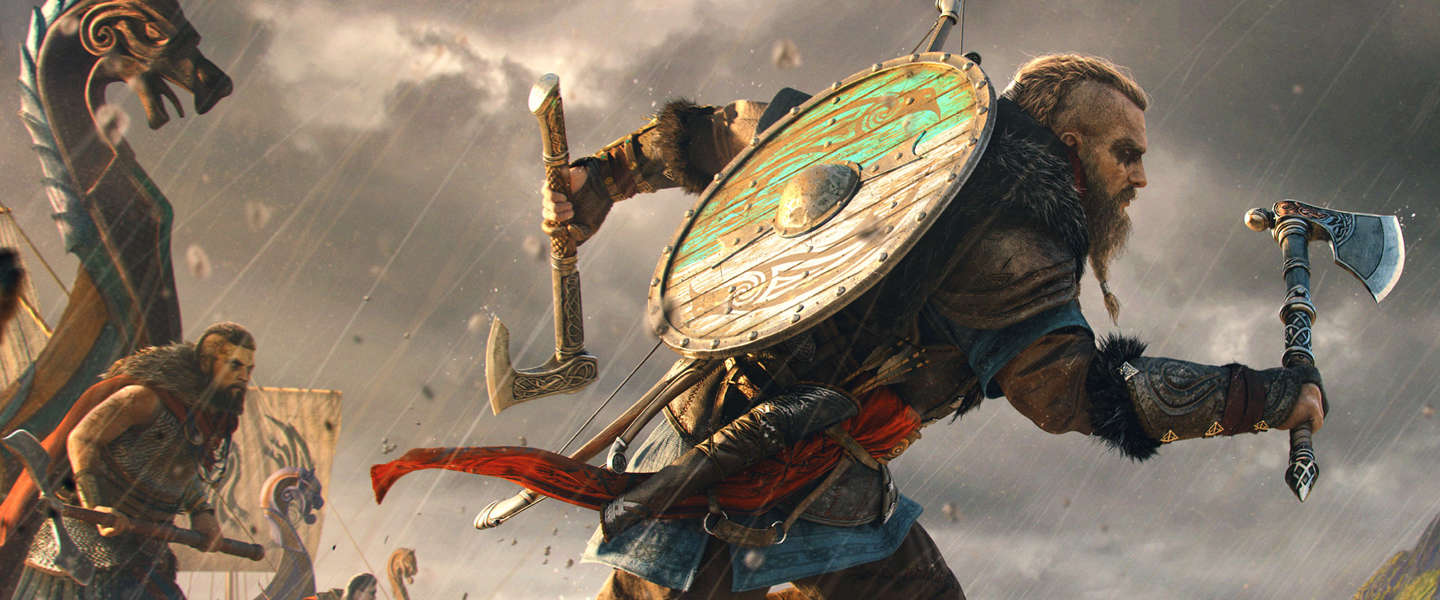 #6. Assassin's Creed Valhalla
As Assassin's Creed Odyssey is one of my favourite games of all time, I was very excited to try out Assassin's Creed Valhalla and to #FightLikeAViking. Yeah, this AC includes blood thirsty, Odin worshiping, settlement building Vikings and once again, you can play as either male or female. Seeing as this is a Ubisoft game, there are elements of the "Ubi formula" throughout, but there is also a lot of sparkly and exciting new elements to Valhalla's world, gameplay and leveling. Settlement building is a massive new edition. Players have to raid monasteries to secure gold and riches so that they can expand on each settlement and include much needed elements such as barracks, stables and stores. One of the aspects that I love about the latest AC games is how diverse they are in their romance options. Your protagonist, Eivor, can be played as lesbian, bisexual or gay. Or, if you really want to go out on a limb, you can always play them as heterosexual (shock! horror!).
The above, plus the in-depth levelling system, the kick ass double axe action and all the customisations options, makes this installment of Assassin's Creed a good mixture of new ideas and "if it ain't broke don't fix it". – Lisa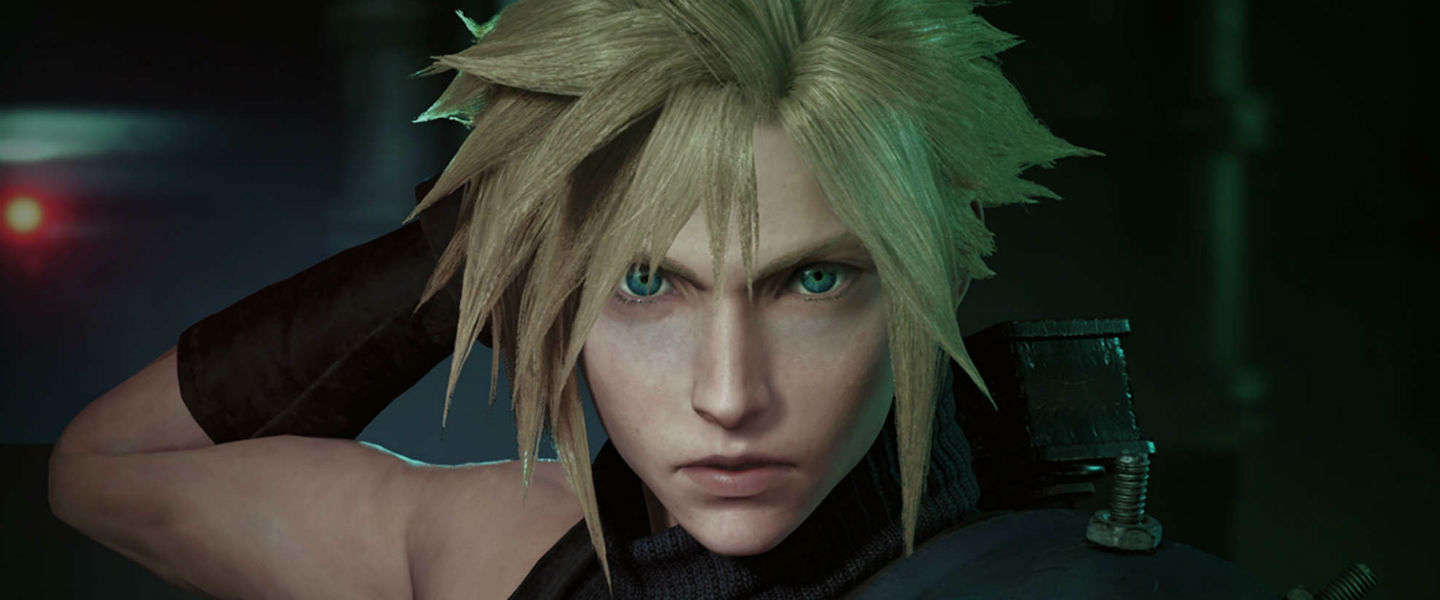 #5. Final Fantasy VII Remake
As a lifelong Final Fantasy nut, I didn't think a remake of VII would ever work. The original game is the stuff of legends. For the remake to succeed, it would've had to appeal to fans who wanted the same experience as the original, fans who wanted something completely different, fans who hated the original, and regular folks who had never played a Final Fantasy before. It's astonishing that Square Enix managed to pull it off, with a kickass action/turn-based hybrid battle system and an outstanding soundtrack to boot.
Stretching the first six hours of the original game into 30-hours gave us the opportunity to get to know these beloved characters in even more detail than before. Plus, it makes slight deviations from the original plot that, while certainly controversial, serves as surprisingly thoughtful commentary on the future of the series, and the nature of remakes in general. – Pedro
#4. Ghost of Tsushima
Ghost of Tsushima caught our attention as soon as it was revealed, and its release earlier this year solidifies Sucker Punch as one of the great open world game developers in history. Balancing the violence of war in feudal Japan with visually stunning, colourful and serene landscapes proved to be a compelling combination, with jaw-dropping scenery and easily the best reason to use a photo-mode in 2020. Anchored by strong performances from its stellar cast, Tsushima also tells a great story, as Jin struggles to balance the honour of being a Samurai with "doing what needs to be done" as the stealthy Ghost.
Open worlds sometimes feel like a checklist of boring things to do, but this game has so many engaging little touches to explore. You feel rewarded at every turn, whether it's by chasing a playful fox to a nearby shrine, bowing to the resting place of a fallen warrior, chopping through bamboo or even writing a haiku. The combat is also stellar, feeling incredibly slick as you cut down foes and take on challenging bosses in memorable duels. It's a captivating, engaging and lovingly crafted open world that had me combing through to take in every little detail, and is by far one of the strongest showcases of the PlayStation 4 in its final days. For Samurai fans in particular, this ode to the genre simply must be played.  – Luke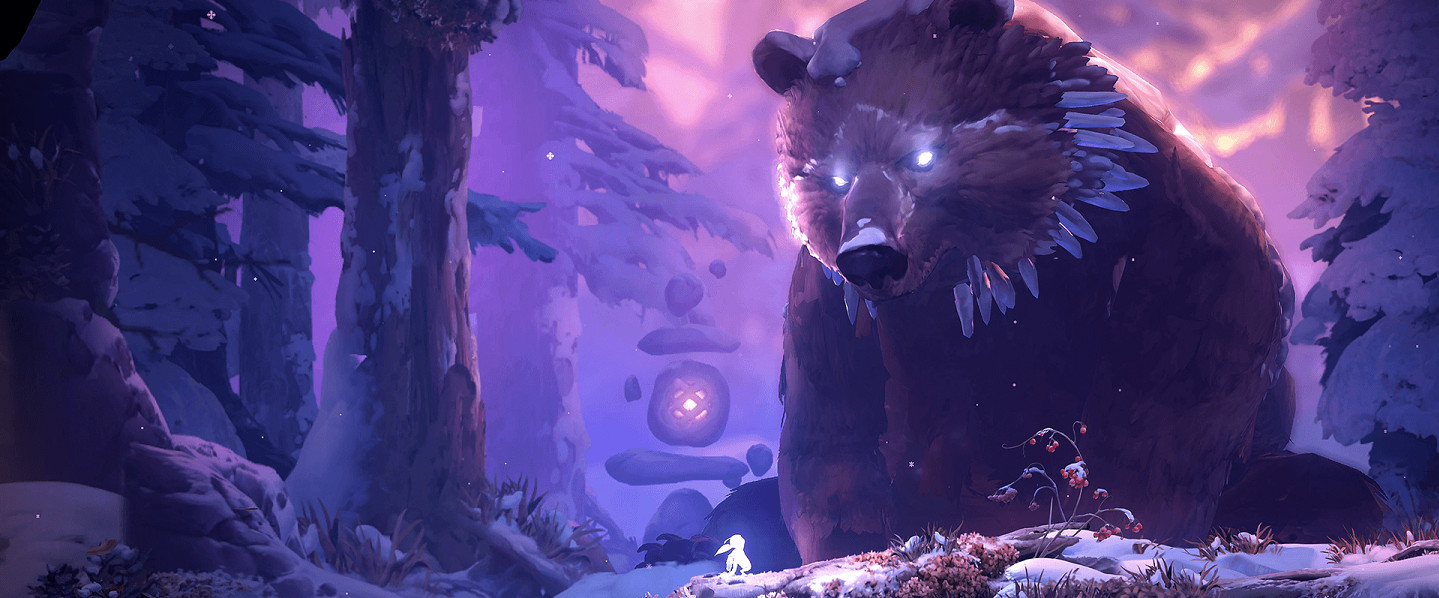 #3. Ori and the Will of the Wisps
Ori and the Will of the Wisps may have released early this year, but its impact was never lost and the memories it imparted were never forgotten. This is a game that's almost unimaginable in its beauty. Indie developer Moon Studios outdid themselves when it came to creating a picturesque world full of vibrancy and colour but also sorrow and darkness. The wordless narrative is surprisingly emotional and impactful and the way this team built a world that feels real and raw is astounding. We went on a journey with Ori that's full of highs and lows but it all ultimately made us feel connected.
I loved the original Ori and the Blind Forest but it's clear that huge improvements were made for the sequel. The combat is incredible whilst maintaining the same high standards of platforming we knew and loved from the original. The game is still brutally challenging with the interconnected world serving as a perfect playground for Metroidvania gameplay. Ori and the Will of the Wisps is a special game that deserves to be played by everyone – Elliot
#2. The Last of Us Part II
By far one of the most anticipated sequels of all time, The Last of Us Part II and the continuing story of Joel and Ellie is shockingly violent, intense and visceral. It's also beautiful, wonderful storytelling, with captivating characters, and very emotionally affecting writing. Not only that, but Ellie is the first queer protagonist in a AAA title, with representation from other queer characters throughout that affected me as a queer person more than I ever thought it could. Many were shocked by a controversial mid-game twist where you – spoiler – play as Ellie's nemesis, Abby, for a large portion of the game. To add layers to characters that you're supposed to hate and make you truly care about them to the point where you don't know which side you're on anymore is an incredible feat, but Naughty Dog managed to do it. It's a brilliant way of showing how the horrible world Ellie inhabits is impacting other survivors, and Abby, voiced by the very deserving award winner Laura Bailey, makes for a compelling protagonist in her own right.
That's all before we get into the little details. The way windows smash. The way enemies react to what you're doing in an authentic manner. Every painstakingly perfect animation when exploring this dark, awful world. It's visually stunning throughout. Not to mention a large open playground of infected full of secrets to uncover and genuinely heartfelt storytelling moments that feel truly personal. I struggle to think of a better masterpiece in narrative and design than The Last of Us Part II. It's just that good. – Luke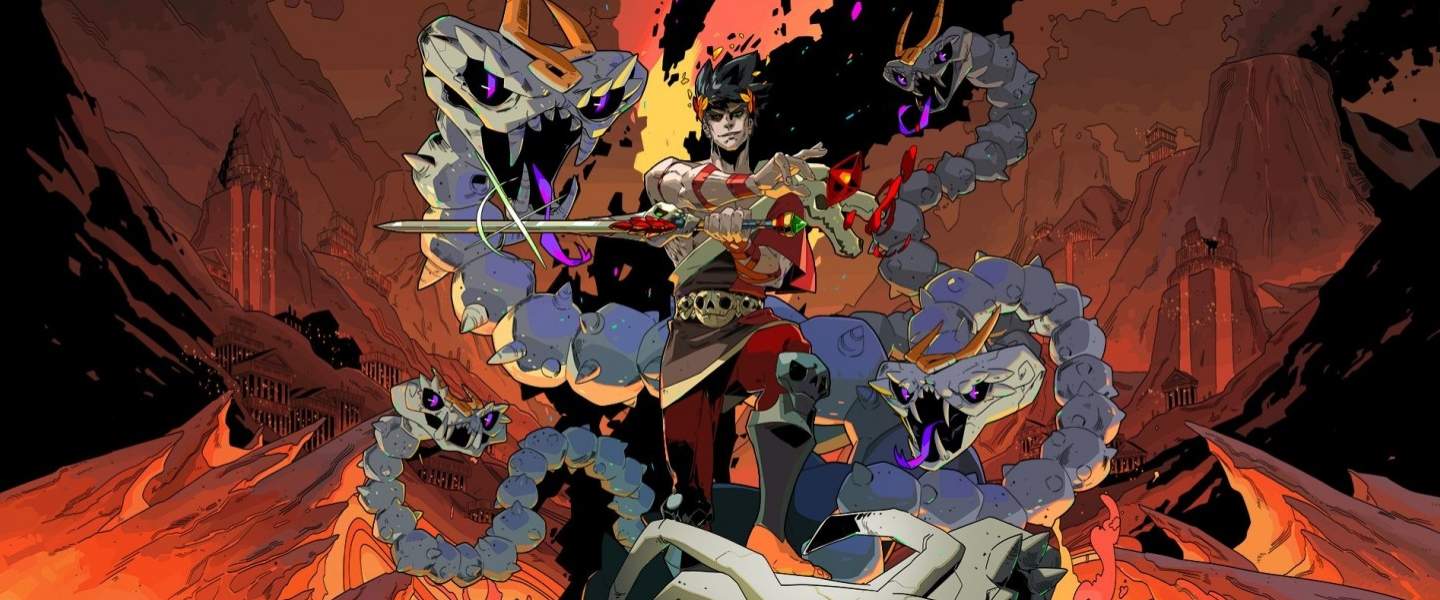 #1. Hades
Hades is without a doubt one of the most monumental games of this year. Developed by now long standing indie developer Supergiant Games, it feels like an amalgamation of the hard work the studio have been putting in over the years. With buttery smooth gameplay, as breath-taking as ever visuals and art style, and a fantastic score to boot, Hades is cemented as the best of the best in indie titles this year. Really, it's also confidently Supergiant Games' magnum opus.
Hades also achieved the impossible: making the rogue-like genre more approachable and forgiving. With an interesting world, lore and character tidbits to learn in each death along with some loot carrying over, no run in the game ever feels wasted. Instead of beating your head against a wall to conquer the game's difficult combat, you're always learning and bettering yourself. Just by its nature, the game even encourages players to go through more runs even beyond its main narrative conclusion. Character backstories and dialogue, upgrades and the like feel seemingly endless and are actually engaging enough to make you want to polish off every little bit.
Now, the already saturated genre of rogue-like games feels invigorated once more. It's always a joy to see a game grow, innovate and charm many. That's why Supergiant Games are so special. That's why Hades is Checkpoint's Game of the Year for 2020. – Charlie