Constantly refreshing Twitter's trending tags? Reddit permanently set to "new"? Drawn to the latest gaming fads? Checkpoint's got you covered. Take a look at this week's 'Top and Trending' to see the best selling and most popular video games, and find out what all the kids are talking about!
Top Selling Games in Australia
(30/11 – 06/12) Data sourced from IGEA
1. Call of Duty: Black Ops Cold War
2. Assassin's Creed Valhalla
3. FIFA 21
4. Immortals: Fenyx Rising
5. Spider-Man: Miles Morales
6. Animal Crossing: New Horizons
7. Just Dance 2021
8. NBA 2K21
9. Grand Theft Auto V
10. Mario Kart 8 Deluxe
Yet again Australian gamers demonstrated their love for the Call of Duty franchise this week, no-scoping and camping their way into the first official multiplayer season. The charts remain mostly consistent otherwise, with Ubisoft's epic adventure Immortals: Fenyx Rising predictably selling well at launch to critical acclaim – check out Luke's review for details! It's interesting to note that of the games nominated for Game of the Year at the recent Game Awards, only Nintendo's Animal Crossing: New Horizons has been represented consistently in IGEA's sales charts. Reasons for this are surely many and varied, but it's still a neat little insight into the collective preferences of Australian gamers.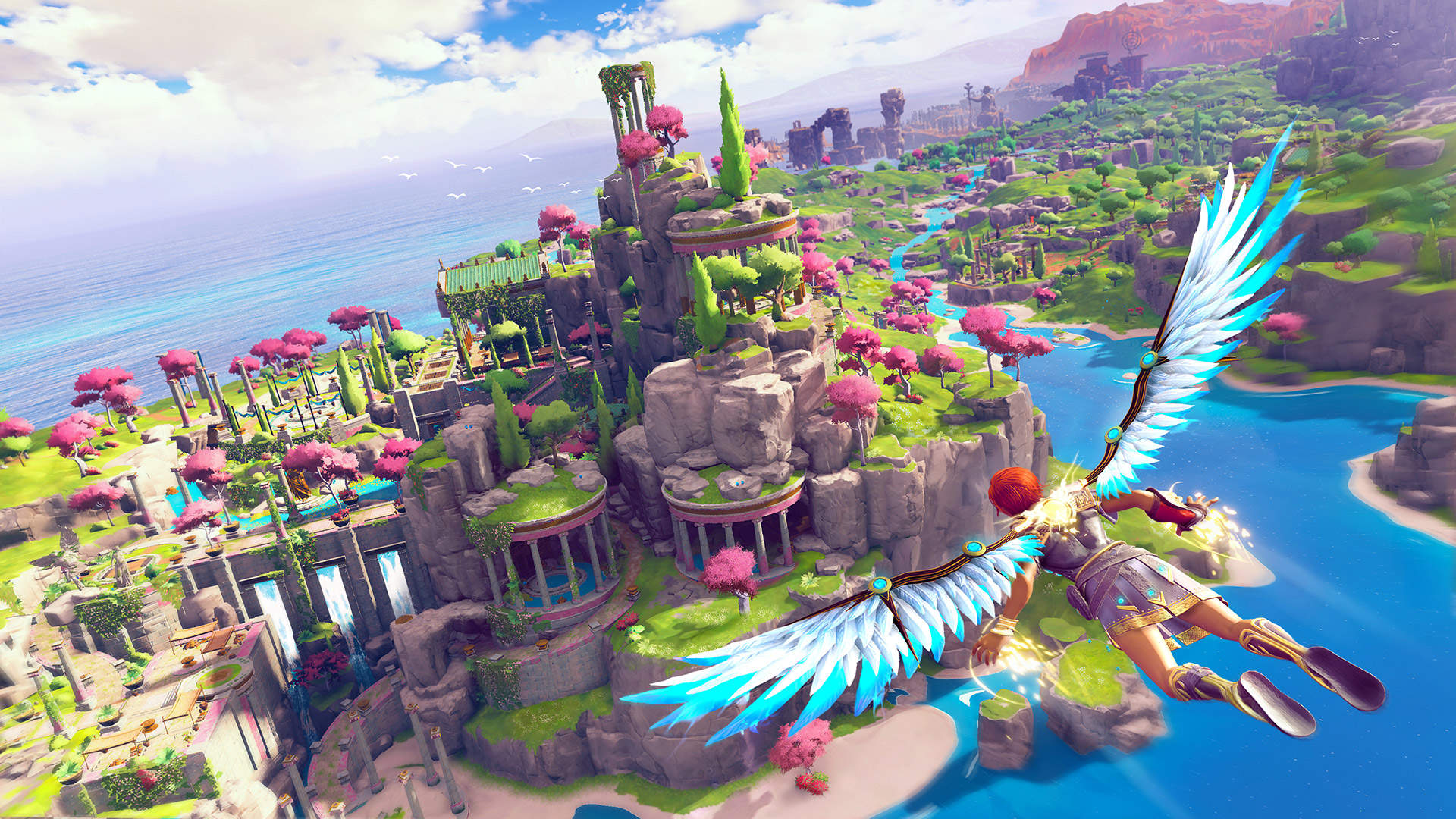 Top Selling Games on Steam
(30/11 – 06/12) Data sourced from SteamDB
1. Cyberpunk 2077
2. Counter-Strike: Global Offensive – Operation Broken Fang
3. Valve Index VR Kit
4. Phasmophobia
5. Among Us
6. Football Manager 2021
7. PlayerUnknown's Battlegrounds
8. Hades
9. Red Dead Redemption 2
10. Total War: WARHAMMER II – The Twisted & The Twilight
It's finally here: despite a controversial launch involving hazardous bugs, reports of mind-bending crunch from developers and journalists alike, and a whole bunch of transphobic dogwhistling, gamers have jumped into CD Projekt Red's Cyberpunk 2077 to experience the edgy futuristic Night City for themselves. CS:GO is also trending with its latest "Operation" in Broken Fang, which provides new maps, game modes, and missions for Counter-Strike loyals. Indie hits Hades and Phasmophobia have remained popular, and were also recognised at The Game Awards this week for their excellence.
Most Watched Games on Twitch
(04/12 – 10/12) Data sourced from SullyGnome
1. Cyberpunk 2077
2. Fortnite
3. League of Legends
4. World of Warcraft
5. Minecraft
6. Counter-Strike: Global Offensive
7. Grand Theft Auto V
8. Among Us
9. Call of Duty: Warzone
10. Dota 2
To absolutely nobody's surprise, pre-release footage of Cyberpunk 2077 piqued the curiosity of Twitch viewers throughout the week, with audiences keen to see just how customisable the player character's genitals really are. Fortnite continues to draw a crowd with its recent season launch, while Dota 2 viewers are keen to get familiar with a teased upcoming new hero for the popular multiplayer title.
Don't forget to have a look at all the games that have been Coming Out throughout the week, and let us know what your predictions are for next week's top and trending!