Around this time of year, we like to stop and think about the lives and history of First Nations culture that changed forever just over 250 years ago.
In the world of games, representation and voices of First Nations developers and projects are severely underrepresented and hardly receive the attention they deserve. There is a vibrant history of tradition and stories that few people are lucky enough to experience.
This year, we have focussed our energy in reaching out to some local developers who have a deep passion and understanding of First Nations culture and video games.
We spoke with Phoebe Watson, a proud Yarrer Gunditj woman of the Maar Nation of South West Victoria, and Game Designer with DragonBear Studios where she is currently working on the upcoming magical co-op extravaganza Innchanted. We also talked to Brett Leavy, an Indigenous artist, Managing Director of Bilbie Labs and creator of the immersive Virtual Songlines. You can listen to the full interviews on our last radio show and recent podcast episodes.
Innchanted is a game inspired by "Australian fantasy", as Phoebe described in our chat. She explains, "it's a bit of a mix of Overcooked and Animal Crossing. So, there's a lot of chaos, but there's plenty of cute in there as well, plenty of puns for the giggles". We got a preview of the game at PAX Online 2020, and it's obviously a contender for one of the best games to play with friends this year.
"…what's so special is that it has such a focus and a highlight on Indigenous culture and we're putting a lot of work to get that representation."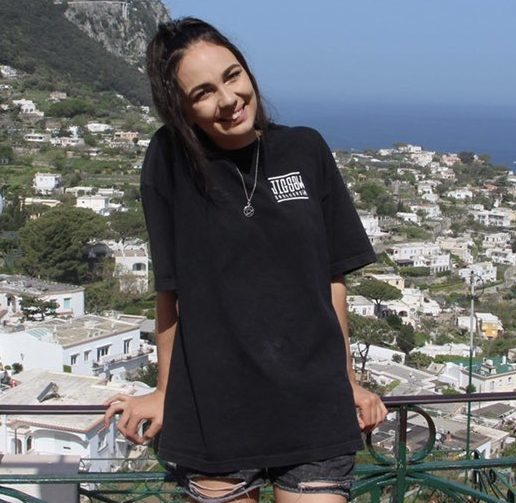 Phoebe had a background in game design before working with DragonBear Studios on Innchanted. Creative Director Paulina Samy sought an Indigenous Game Designer to ensure they had an appropriately diverse group. They met for coffee and the rest is history.
Unfortunately, this is often not the case in the world of video games. Diversity, specifically First Nations people, often lack support in getting work or representation – but things are changing. Phoebe explains, "…anyone can be a part of the community because anyone can game… there's all these programmes and plenty of people like Paulina who are helping…"
"…one of my favourite things about the Melbourne community is everyone is so lovely and uplifting towards each other. It's not a competition. It's just like 'hey, I'm stuck on this thing' – 'here's how you get around it'…"
Melbourne and Australia are leading a shift in attitude to game development. A majority of developers are student and diversity-friendly, wanting to share new perspectives like First Nations culture.
Phoebe mentions Indigenous culture is embedded into Innchanted and its story. She says "…we're using Indigenous words for names and items… it's in the art. We have Indigenous characters who I worked with an amazing art team to help build".
Innchanted also features a fantastic soundtrack by Meena Shamaly, who has integrated an Indigenous sound into the passionately represented game. DragonBear Studios leads a layered approach to inclusive game design with a culturally respectful composition, art design, story, and more.
Working on Innchanted, Phoebe also acts as a Cultural Advisor for the game. She'll receive questions from the development team, like wanting to add an Indigenous artifact or motif. She'll provide input on how to use it respectfully and within the games' context. As part of the process, Phoebe will also consult First Nations Elders.
"[The Elders] are really, incredibly supportive. They really are excited by the idea of it… a book is one thing, a movie is another, but a video game is something completely new."
Cultural assistance on projects is thankfully becoming much more common within the last few years. Studios across all media want to change attitudes towards diversity and culture to capture the histories they aim to represent respectfully. There is a good reason why, and Phoebe explains "it can be absolutely horrendous… If you don't have a consultant with you on anything you're making of any cultural background that's not yours, you could unintentionally recreate something that's so utterly false. It could be damaging; it could be hurtful."
"You could completely influence people to believe something that's not true… you can't write a story that's not yours."
Naturally, the conversation about making video games with First Nations culture steers towards the games themselves. There aren't many popular titles with Indigenous content. Paperbark (2018) captures a charming story about a wombat in bushland but doesn't specifically discuss Indigenous culture. Umurangi Generation (2020) uniquely represents the Māori people within a cyberpunk photography game with a cult following. Besides these examples, often games with Indigenous culture will be experimental projects with limited releases.
Phoebe believes this lack of representation in video games stems from Caucasian developers with little understanding of how to develop games about First Nations people. She explains, "we need to acknowledge it and kind of move on. I think we need people to help support Indigenous people, we can't do all this full representation on our own, we can't. We need everyone's help". While having the right people advise on projects is great, not everyone knows everything and can reflect their history and culture in media. With the appropriate representation and advisory, many old stories that may never be told will finally see the limelight.
"The video game itself becomes this tool for non-Indigenous people to experience Indigenous culture… you're in your own comfortable space at home and get to experience it… you're playing in that world, you're not just watching it on the screen."
Phoebe also mentions how the accessibility of video games and other media is an essential way for Indigenous people to learn about their culture. She says, "it can be a place for them to go and learn something, even if it's not part of their own tribe. It's still something".
"Not everyone knows their culture, which is really heartbreaking. I'm so blessed to have been taught by my dad growing up because he didn't have access to it, like many, many other Indigenous people. He made the effort, you know, to go out and learn it.
You can follow Phoebe Watson and her upcoming work on the locally-developed Innchanted on her social profiles and website.