Each week there are plenty of new games coming out. Although with so much going on it can be hard to keep track of them all. Thankfully Checkpoint is here to sift through them all and bring you our highlights of the week.
So let's jump in and have a look at what's coming out in gaming this week.
Good Night, Knight (Early Access)
Date (Aus): 16/02/2021
Genre: Adventure / RPG
Platforms: PC
"A dynamic sneak-and-slash RPG that mixes procedural generation with hand-made scenarios and a darkly humorous story. Featuring heavy-hitting deliberate combat, robust stealth mechanics, threatening enemies with unique movesets and a vast array of game-changing items to discover."
Nebuchadnezzar
Date (Aus): 17/02/2021
Genre: Strategy / City Builder
Platforms: PC
"Nebuchadnezzar is a classic isometric city builder game inviting players to experience the mysterious history and culture of ancient Mesopotamia. In the campaign, players get to rule over influential historical cities filled with magnificent monuments."
Shattered: Tale of the Forgotten King
Date (Aus): 17/02/2021
Genre: Adventure / RPG / Action
Platforms: PC
"In the beginning, there was the King.
From a thought, he conjured up the Void.
From a glance, he made the world.
And from a whisper, he created us.
The world as it was is gone, lost with the disappearance of the King. As a Wanderer of these forsaken lands, it is up to you to piece together the fragments of reality and retrace the fall of civilisation through skill based combat, innovative open-world platforming and the testimonies of survivors… some more trustworthy than others."
Speed Limit
Date (Aus): 17/02/2021
Genre: Action / Arcade
Platforms: PC, PS4, Xbox One, Xbox Series X|S, Switch
"Speed Limit is a non-stop genre-warping arcade experience that never slows down. No cuts, no lapses in the chaos, Speed Limit is an old-school action extravaganza boiled down to its core elements: Hard. Fast. Addictive.
As soon as you think you've learned how the game works, it changes to a completely different genre, taking you through the history of the golden arcade era.
Fight through a nail-biting side-scrolling shooter, race to the finish in an explosive top-down car chase, take flight in a thrilling fake-3D dogfight, and expect the unexpected. Speed Limit seamlessly changes styles, transforms the gameplay, and offers new challenges the moment you feel comfortable."
30XX (Early Access)
Date (Aus): 17/02/2021
Genre: Action / Platformer
Platforms: PC
"The year is…
30XX combines the crisp controls and fluid movement you love from action platformers like Mega Man X, the replayability of a modern Roguelike (Binding of Isaac, Enter the Gungeon, Dead Cells, etc) and co-op play into a single gorgeous package.
Awaken a thousand years after 20XX to realize the world that needed you is gone, changed irreversibly by the advent of the Synthetic Mind and a human race that's lost the will to reach for the stars. Explore the lush, verdant prison our world has become, and fight to save what remains.
Rise. Fight. Fall. Adapt. There's a sublime meaning in this endless cycle, somewhere, buried deep."
Silence Channel
Date (Aus): 18/02/2021
Genre: Adventure / Horror
Platforms: PC
"A bad incident is like a tangled knot, It sits there, waiting for someone or something to untie it, but until then… scars may be left behind …
The Silence Channel is essentially a First person Horror Adventure video game that have a different game play and story compared to our previous project , "Dark Room".
You play as John Martin, an Investigative reporter sent to a remote location to check out rumors of unexplainable sightings. Convinced it is nothing more than local folklore and myth, you arrive an early morning in dense fog with the aim of taking a few photos, make a couple of interviews with the locals, and quietly depart to write up your local piece of gossip. Dare you enter the mysterious mansion?"
Rustler (Grand Theft Horse) (Early Access)
Date (Aus): 18/02/2021
Genre: Action / Adventure / RPG
Platforms: PC
"Rustler is an open-world, top-down action game paying tribute to the good old GTA style and gameplay, fusing it with a historically inaccurate medieval setting. Play as The Guy, whose parents apparently were too lazy to give him a proper name. Experience feudal injustice, inquisition, witch-hunting, and join The Grand Tournament. Meet valiant, yet incredibly stupid knights. Complete a wide variety of twisted missions and quests, or don't give a damn about the plot and bring mayhem in the villages and cities. Choose to go on foot, or by a stolen horse. Fight with a sword or pick a fancy automatic crossbow. All that, spiced up with an inappropriate Monty Python inspired sense of humor."
Ultimate ADOM – Caverns of Chaos (Early Access)
Date (Aus): 18/02/2021
Genre: Strategy / RPG
Platforms: PC
"Evil has been vanquished. Peace has returned to Ancardia, and the peasants dare to dream once more of prosperity. Seven very different factions vie for control over the cataclysmic aftermath left behind by Andor Drakon's defeat. And somewhere, deep down in an inhospitable cave, ChAoS is stirring again.
Pick up your blade, prepare your spells, check your daggers and ready your bow, for you are about to enter the ominous Caverns of Chaos. Choose your allegiance carefully, for you are nothing more than an expendable asset to the masters you choose.
Fight for a mercenary's glory and purse, for the justice of a folk in decline, for the light of purity or even for ChAoS itself. Every choice you make will determine how you approach the ever-changing Caverns of Chaos before you." 
The Shore
Date (Aus): 19/02/2021
Genre: Adventure / Horror
Platforms: PC
"THE SHORE is a game about the mystery of the unknown, set on a forbidden island filled with horrors. Based on the works of H. P. Lovecraft, the story features many of his best-known creations and more. Players will see the world through the eyes of Andrew, a father in search of his lost daughter. Players will experience The Shore through immersive, atmospheric gameplay and encounter the most nightmarish Lovecraftian entities, all while solving mind-bending puzzles. Try to survive as Andrew as he endeavors to save his daughter's life and, perhaps, uncovering the secrets lurking within his own sanity.
Presented with a Lovecraftian style, As players dive deeper and deeper into the mystery, they'll face overwhelming odds, Andrew's moments that will make you question his sanity, and a series of slow burn scenes. It's only by mastering the artifacts of the old gods combat mechanic that they can stay one step ahead of the darkness that tries to swallow the world of his, but will that be enough?
With the ghost of an action/mystery/horror play style and the mind of a psychological thriller, The shore's dramatic atmosphere, deep and multilayered story, and exceptionally tense, horrific, combat sequences provide players with an overwhelming and stunning gaming experience."
Mutropolis
Date (Aus): 19/02/2021
Genre: Adventure / Point and click
Platforms: PC
"It is the year 5000, and the greatest achievements in human history are forgotten. The pyramids, the Mona Lisa, The Fresh Prince of Bel Air – forgotten.
Forgotten by everyone except Henry Dijon and his ragtag team of archaeologists. They left Mars to dig up lost treasures on the wild and inhospitable Planet Earth. Life is sweet, until Henry's professor is kidnapped, and thing start to get… weird.
Join Henry on a freewheeling adventure through the ruins of our civilization. Ask questions like, "Who was this Sony Walkman? And where did he walk?" Unearth extraordinary relics, rescue Professor Totel, and be the first to enter the legendary city of Mutropolis.
One more thing – the gods of ancient Egypt are real and they're trying to destroy humanity. – Have fun!"
Lemon Cake
Date (Aus): 19/02/2021
Genre: Life Sim / Casual
Platforms: PC
"Restore an abandoned bakery and prepare pastries from farm to table! Grow fresh ingredients in the greenhouse, cook pastries & sweets in the kitchen and serve your baked goods to hungry customers in your own shop!"
Azur Lane: Crosswave Commander's Calendar Edition
Date (Aus): 19/02/2021
Genre: Adventure / RPG
Platforms: Switch
"Enter the four nations: Eagle Union, Royal Navy, Iron Blood, and Sakura Empire. The military of each nation marched towards yet another season of diligent training. Suddenly, in the middle of their normal routines, a Joint Military Exercise was enacted. In this monumental event, a select few from each nation were chosen, causing all of them to train even harder in anticipation of rigorous battles ahead. But how did this event come to exactly? Are there ulterior motives at play?
In this high octane 3D Action Shooter, historical battle ships come to 3D life with the help of the Unreal Engine! Control a fleet of cute, but devastating characters and bring any enemy to their knees! Newcomers and returning fans of Azur Lane can play in 4 game modes, including the 100+ battles of Extreme Battle Mode! Will you be able to sail your fleet to victory, or will you sink into the ocean?"
Gravity Heroes
Date (Aus): 20/02/2021
Genre: Action / Shooter
Platforms: PC, PS4, Xbox One, Switch
"Gravity Heroes is a fast paced, chaotically beautiful 2D platform shooter. Take control of your character's gravitational pull with the gravity shifter mechanic and fight hordes of robotic enemies on the ground, walls, or ceiling. Fuelled by 80's and 90's nostalgia with an electrifying soundtrack and stylistically popping pixel art style, Gravity Heroes offers action-packed fun playing either by yourself or joined by up to three others locally."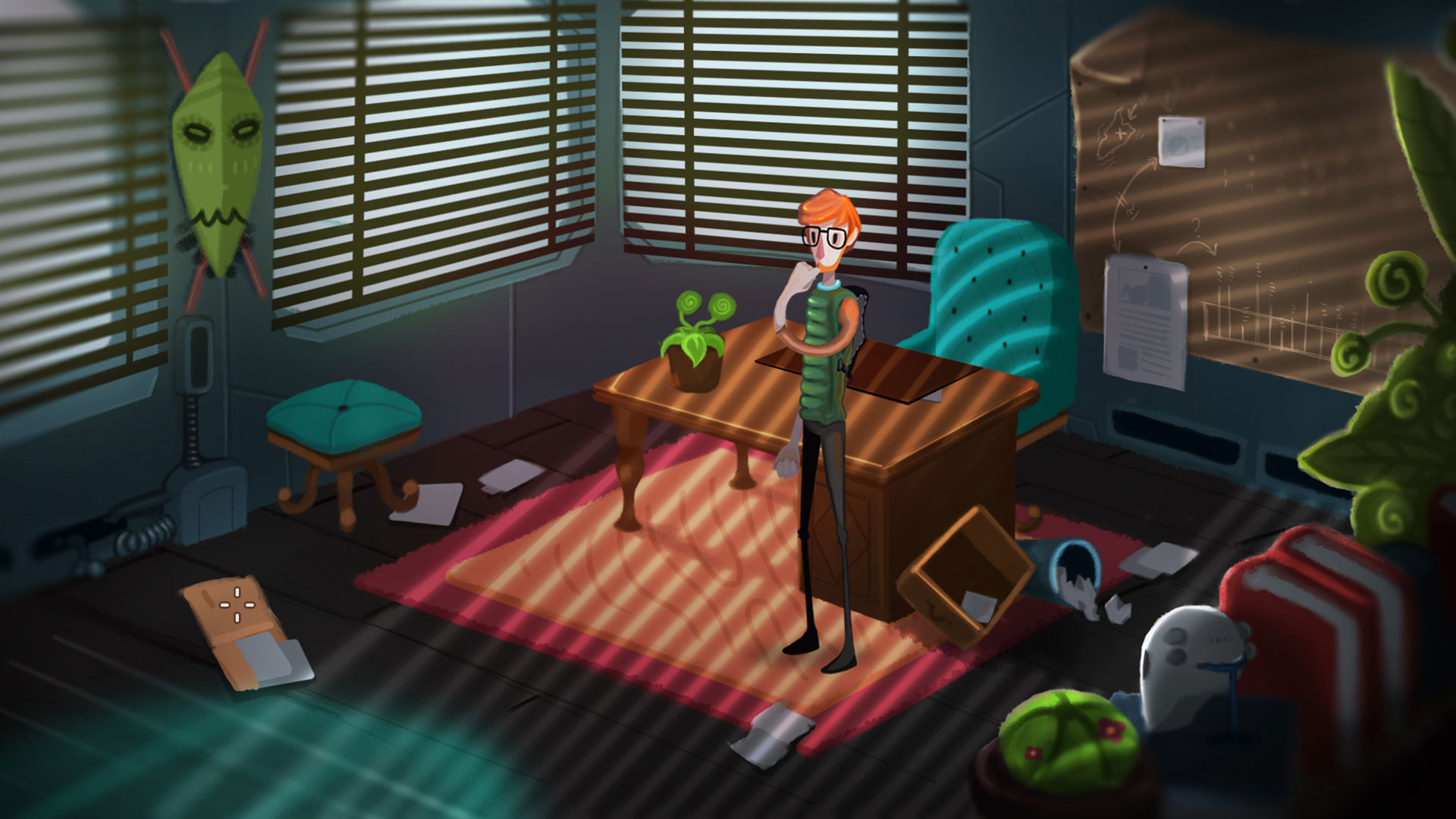 Murtropolis

We all need a restock on cheer and good laughs this year, and it looks that Murtropolis will provide that. Quirky, story-driven, colourful art style and references galore, it has a great deal to offer in an easy and accessible play style.