Each week there are plenty of new games coming out. Although with so much going on it can be hard to keep track of them all. Thankfully Checkpoint is here to sift through them all and bring you our highlights of the week.
So let's jump in and have a look at what's coming out in gaming this week.
Becastled (Early Access)
Date (Aus): 09/02/2021
Genre: Strategy
Platforms: PC
"Becastled is about building and defending your castle from sieges in a fantasy world!
Build your castle
Manage resources
Train an army
Survive a siege
Explore ancient conflict between light & dark"
Little Nightmares 2
Date (Aus): 11/02/2021
Genre: Action / Adventure / Horror / Platformer
Platforms: PC, PS4, Xbox One, Switch
"Little Nightmares II is a suspense-adventure game in which you play as Mono, a young boy trapped in a world that has been distorted by the humming transmission of a distant tower.
With Six, the girl in a yellow raincoat, as his guide, Mono sets out to discover the dark secrets of The Signal Tower and save Six from her terrible fate.
But their journey will not be straightforward as Mono and Six will face a gallery of new threats from the terrible residents of this world.
Will you dare to face this collection of new, little nightmares?"
The Room 4: Old Sins
Date (Aus): 11/02/2021
Genre: Puzzle / Adventure
Platforms: PC
"Fireproof Games are proud to bring the fourth instalment of the critically acclaimed game series 'The Room' to PC.
The Room: Old Sins features a strange, multi-room dollhouse to explore and continues the engaging puzzle gameplay of its predecessors set against the background of a tragic story. In a considerable visual upgrade from the mobile release, Fireproof Games have re-built, re-textured and re-lit every shiny object and atmospheric environment in the game to pull players further into the mysterious world of The Room.
The story of The Room: Old Sins centres on the sudden disappearance of an ambitious engineer and his high-society wife which provokes the hunt for a precious artefact. The trail leads to the attic of their home, and the discovery of an old, peculiar dollhouse…
Explore unsettling locations, follow obscure clues and manipulate bizarre contraptions to uncover the mysteries within Waldegrave Manor."
Gal Gun Returns
Date (Aus): 12/02/2021
Genre: Rail-Shooter / Anime / Dating Sim
Platforms: PC
"Add the main heroines, angels, and all the students/faculty at the academy together, and you get a huge cast of over 70 characters! In addition to the students and faculty, you may even cross paths with some ladies who are pretty rare sightings! Let those Pheromone Shots fly to stop the hoards of girls trying to confess their love to you, and you just might be in for a happy ending with your one true love!"
Super Mario 3D World + Bowser's Fury
Date (Aus): 12/02/2021
Genre: Platformer / Action
Platforms: Switch
"Power up, team up, one up to save the Sprixie Kingdom!
Pounce and climb through dozens of colorful courses! Mario (and his friends) can use a variety of power-ups like the Super Bell, which grants catlike abilities like climbing and scratching. Team up with up to three other players locally* or online** to reach the goal and see who can get a high score.
Free-roaming Super Mario gameplay makes a return in this brand-new adventure. Bowser has become gargantuan and lost all control! Explore Lake Lapcat and its islands, complete objectives to collect Cat Shines, and team up with Bowser Jr. to bring his big, bad dad back to normal. Just watch out for Bowser's island-wide attacks."
Tartapolis
Date (Aus): 12/02/2021
Genre: Action / Adventure
Platforms: PC
"Tartapolis is an open world RPG, a metroidvania with guns. Explore the dark streets of the city where two realities intertwine. City is full of shady characters, strange creatures and sentient technology. Plunge deeper, as you unravel the great mystery that exists within the walls of this high-tek metropolis. Fight your way through using your fists, guns, bots and your instincts! Welcome to the City!!
You play as Richard Bor. Normally, you run a detective agency with your partner Marla Cox! She is your trusted ally and runs the agency that is you safe heaven. The city is full of cases to solve, and during one of them you stumble upon a great secret, that puts you in the crosshairs of the Evil that permeates this realm. Discover the true meaning of the City, as you try to escape alive!"
Osteoblasts
Date (Aus): 12/02/2021
Genre: RPG / Dungeon-crawler
Platforms: PC
"In Osteoblasts, you play as a spooky scary skeleton raised from the dead by a mysterious Cat Witch in a journey to find purpose. You get to choose a class and go on frightening adventures battling your nemesis – the Dogs – who unburied you from the depths below.
You'll be faced with various quests, meet friendly skeletons, travel to spine-tingling dungeons and fight monsters to get stronger. The entire world has class-specific quests and several randomized elements that will change as you visit them again. But beware – as a sinister skeleton wandering about, not everyone will accept you. The dead aren't as welcome as they should and it's not even Halloween yet."
Half Past Fate: Romantic Distancing
Date (Aus): 14/02/2021
Genre: Strategy / Puzzle / RPG
Platforms: PC
"When a pandemic puts the lockdown on a blooming relationship, will the new couple keep the romance alive, or will distance pull them apart?
Cozy up with their quarantine story and see if they'll find a way to stay connected in the weirdest of times in this new episode of the Half Past Fate story."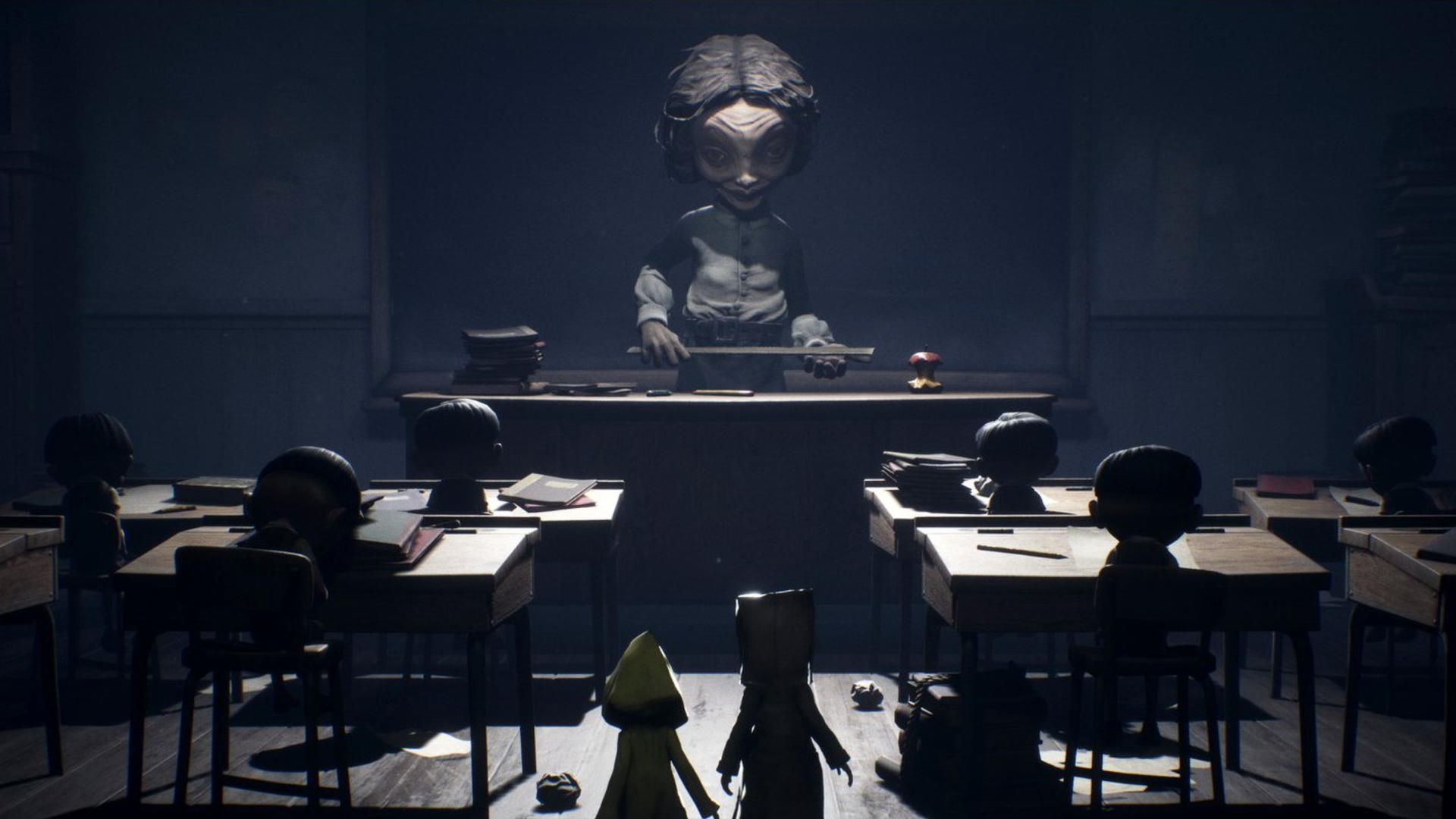 Little Nightmares 2
The first game left us feeling hungry for more. The DLC, starving. Tarsier Studios certainly has a way with making you feel simultaneously disturbed and enwrapped with the Little Nightmares world. I'm hoping they may even turn this macabre thrill of theirs up a few notches with Little Nightmares 2! Mostly, I think we're just excited to see where the story of Six will take them, with our new protagonist Mono.