Each week there are plenty of new games coming out. Although with so much going on it can be hard to keep track of them all. Thankfully Checkpoint is here to sift through them all and bring you our highlights of the week.
So let's jump in and have a look at what's coming out in gaming this week.
Cultist Simulator: Initiate Edition
Date (Aus): 02/02/2021
Genre: Strategy / Puzzle / RPG
Platforms: Switch
"Cultist Simulator is a game of apocalypse and yearning. Play as a seeker after unholy mysteries, in a 1920s-themed setting of hidden gods and secret histories. Perhaps you're looking for knowledge, or power, or beauty, or revenge. Perhaps you just want the colours beneath the skin of the world.
In this roguelike narrative card game, what you find may transform you forever. Every choice you make, from moment to moment, doesn't just advance the narrative – it also shapes it.
Become a scholar of the unseen arts. Search your dreams for sanity-twisting rituals. Craft tools and summon spirits. Indoctrinate innocents. Seize your place as the herald of a new age."
Valheim (Early Access)
Date (Aus): 02/02/2021
Genre: RPG / Adventure
Platforms: PC
"A battle-slain warrior, the Valkyries have ferried your soul to Valheim, the tenth Norse world. Besieged by creatures of chaos and ancient enemies of the gods, you are the newest custodian of the primordial purgatory, tasked with slaying Odin's ancient rivals and bringing order to Valheim.
Your trials begin at the disarmingly peaceful centre of Valheim, but the gods reward the brave and glory awaits. Venture forth through imposing forests and snow-capped mountains, explore and harvest more valuable materials to craft deadlier weapons, sturdier armor, Viking strongholds and outposts. Build a mighty longship and sail the great oceans in search of exotic lands … but be wary of sailing too far…"
Habroxia 2
Date (Aus): 03/02/2021
Genre: Action / Shooter
Platforms: PC, PS Vita, PS4, Switch, Xbox One
"In the aftermath of a brutal attack on Free Space, humanity sends scout ships to the star system that was at the source of the assault. But when one of the pilots doesn't return home, it's up to his daughter — the talented starpilot Sabrina — to find him. Habroxia 2 is a non-linear, old-school space shooter with upgrades, boss fights, and even New Game+, all wrapped in a retro package combining pixel graphics, chiptunes, and stellar gameplay."
Blue Fire
Date (Aus): 05/02/2021
Genre: Action / Adventure
Platforms: PC, Switch
"Journey through the desolated kingdom of Penumbra and discover the hidden secrets of this long-forgotten land. Explore mystical temples, where you'll need to master the art of movement to survive increasingly difficult 3D platforming challenges. During your adventure you'll slash your way through daunting adversaries, encounter survivors and take on strange quests to collect valuable items."
Kinetic Edge
Date (Aus): 05/02/2021
Genre: Action / Racing
Platforms: PC
"Kinetic Edge is a physics game where you control a verity of shapes and objects to complete game modes and challenges. Kinetic Edge is designed to be a fun experience with friends or single player with plenty of game modes to try out.
Kinetic Edge will continue to get updates with requested modes and features. We are heavily community feedback driven so hop onto our discord and talk to us directly!"
Werewolf: The Apocalypse – Earthblood
Date (Aus): 05/02/2021
Genre: Action / Adventure / Fighter
Platforms: PC, PS4, PS5, Xbox One, Xbox Series X
"Werewolf: The Apocalypse – Earthblood is the first action-RPG game adaptation of the iconic role-playing game. Become Cahal, a banished werewolf, forced to return to the aid of his endangered clan and master the devastating Rage within him to punish all those that would pollute, destroy, and corrupt our Mother Earth, Gaïa. On his bloody quest for redemption, Cahal will play a pivotal role in the Great War of the Garou against Pentex, a powerful corporation whose activities are upsetting the balance of nature."
Henry Mosse and the Wormhole Conspiracy
Date (Aus): 05/02/2021
Genre: Adventure
Platforms: PC
"When he's not studying cosmic meta-algebra, teen earthling Henry Mosse helps his mother Seren operate Mosse Family Supplies – galactic delivery is much more fun than dividing the cubic-space of infinity by one solar parsec! Yet still Henry longs to break free of his domestic life and seek fame amongst the mysterious Far Star Galaxy!
When a too-good-to-be-true business opportunity leads the Mosses to the mysterious Cape Coocoo, they find themselves at the epicentre of a sinister cosmic conspiracy, and an adventure is set in motion that will determine the fate of the Mosses and the Far Star Galaxy.
Embark on an interplanetary journey of danger, empathy and self-discovery – ultimately fulfilling a secret legacy founded a generation ago."
The Nioh Collection
Date (Aus): 05/02/2021
Genre: RPG / Action / Fighter
Platforms: PS5
"In this expansive collection, journey through Sengoku-era Japan to face nightmarish foes and legendary warriors in blisteringly fast hardcore combat. Master the way of the samurai in Nioh, then unleash your inner darkness in Nioh 2 – each expertly remastered and enhanced for PS5.
• Discover the complete Nioh saga with all six major expansions included.
• Battle the Yokai threat at a targeted 120fps with ultra-fast load times."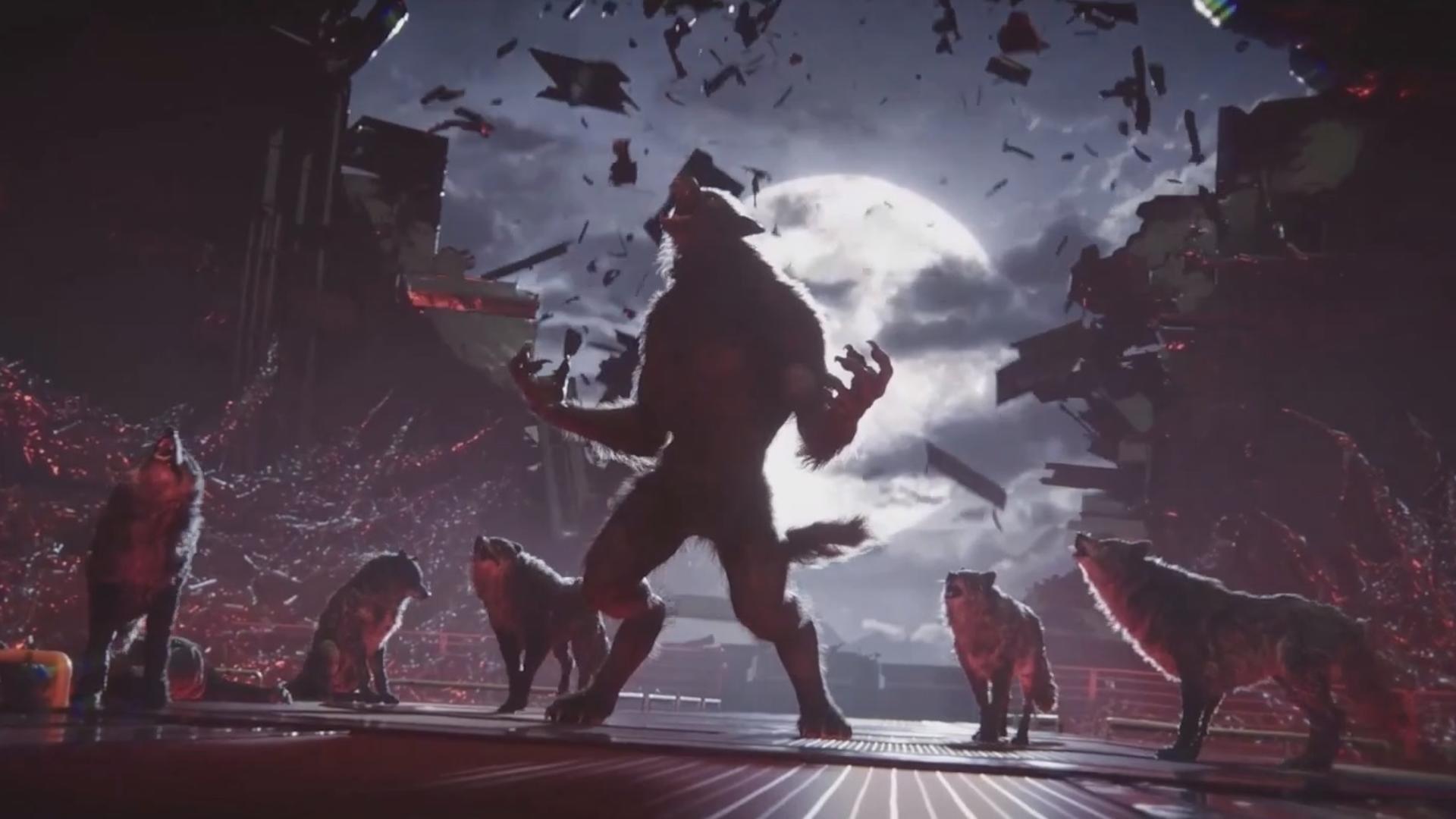 Werewolf: The Apocalypse – Earthblood
It's always an exciting moment to see tabletop RPGs being transformed into video games. After the track records of the past attempts of Werewolf: The Apocalypse video games fizzling out before they were finished, it's great to see this one make it to light! The music and gameplay look tantalising and fun.