Each week there are plenty of new games coming out. Although with so much going on it can be hard to keep track of them all. Thankfully Checkpoint is here to sift through them all and bring you our highlights of the week.
So let's jump in and have a look at what's coming out in gaming this week.
Stronghold: Warlords
Date (Aus): 10/03/2021
Genre: Strategy / Simulation
Platforms: PC
"Besiege Great Khans, Imperial warlords and Shōgun commanders in Stronghold: Warlords, the next RTS in Firefly Studios' classic 'castle sim' series. The first Stronghold to recreate the castle economies of East Asia, Warlords lets you take command of Mongol hordes, imperial warriors and samurai clansmen as you lay siege to Japanese castles and fortified Chinese cities. Besiege historical rulers using new gunpowder-fuelled siege weapons, classic units and a completely new way to play Stronghold."
Blind Drive
Date (Aus): 11/03/2021
Genre: Action / Arcade
Platforms: PC, iOS, Android
"Blind Drive is like nothing you've played before.
An arcade-style, audio-based, black comedy action game. The entire game is experienced through your ears. You're blindfolded and going against traffic. Cars rushing past, angry drivers yelling at you. Cops on your tail. And you can't see a thing.
Listen carefully now – do your ears have what it takes?
Play as Donnie, trying to make a quick buck in a scientific study but quickly finding himself in over his head, cuffed to the wheel and driving blindfolded. Plus he's late for dinner with Grandma."
Isolationist Nightclub Simulator
Date (Aus): 11/03/2021
Genre: Sandbox / Casual
Platforms: PC
"In a dark and familiar future, a mysterious plague has all but shut down life on earth's surface. From the safety of your bunker, enter this vivid simulation and transport yourself to a futuristic, neon and smoke drenched nightclub where you can create your own music, enjoy a virtual drink, and explore the whole labyrinthine club (including a dance floor, bar, arcade machines, enormous indoor garden and art gallery). This blend of walking simulator, music creation game and relax-em-up immersive sim has a little something for everyone."
Monster Energy Supercross 4: The Official Videogame
Date (Aus): 11/03/2021
Genre: Sports / Racing
Platforms: PC, PS4, PS5, Xbox One, Xbox Series X
"Cross is Super Again!
The official videogame of the Monster Energy AMA Supercross Championship is back with its fourth edition, the most extreme ever!
Make your way along the path that will lead you to success. A new career mode will put your abilities to the test in order to bring out the champion inside you!Learn new riding abilities in the "Future" category; refine them and obtain new sponsors in the "Rookie" category. Become a real "Pro" by taking your riding style to the limit and challenging the toughest adversaries in the 450SX class.
Unbridle your imagination with the new editor. Build unique tracks with the modules inspired by the official tracks and share your creations with the community. Explore, seek out new adventures, train, and challenge your friends in the new compound. Hurtle through fantastic island scenarios. Satisfy your desire for thrills! Choose your favourite rider from an army of over 100 riders as you range over the 450SX and 250SX categories. Race in the 11 stadiums and on the 17 tracks of the season.
Over 100 official brands for customising bikes and riders. Autograph your Supercross!"
Lust from Beyond
Date (Aus): 12/03/2021
Genre: Action / Adventure / Puzzle
Platforms: PC
"Lust from Beyond is a psychological horror with occult and erotic themes from Movie Games Lunarium, the creators of Lust for Darkness.
In the past, we proved it's possible to blend sexuality and horror. Now, we invite you to another world. A world fueled by desire, fascination, and fear. A world inspired by the disturbing works of H.P. Lovecraft, H.R. Giger, and Zdzislaw Beksinski.
You are Victor Holloway, an antiquarian tormented by visions of a sinister land, where there's no difference between pain and pleasure. To unravel the true meaning of your dreams, you join the esoteric Cult of Ecstasy. Taste the cultist's life from within. Get lost in its blasphemous and sexual customs. Find out what happens when the pleasures of this world stop being enough.
Discover the gates of Lusst'ghaa, the mythical Land of Ecstasy beyond the borders of reality or comprehension."
Cyanide & Happiness – Freakpocalypse
Date (Aus): 12/03/2021
Genre: Adventure
Platforms: PC, Switch
"You are a weird, unpopular, ginger-headed orphan, and it's time to save the world.
You play as Coop "Go Away, Weirdo" McCarthy and all you want to do is make the world a better place. The trouble is: Nobody likes you, school sucks, you can't find a prom date, everybody bullies you (including your teachers), and your attempts to help only make things worse. Will you escape high school alive? Who will love you? Do you even deserve love? Why is this game called Freakpocalypse? Find the answers to these questions and more by looking at, talking to, and touching everything within the C&H universe."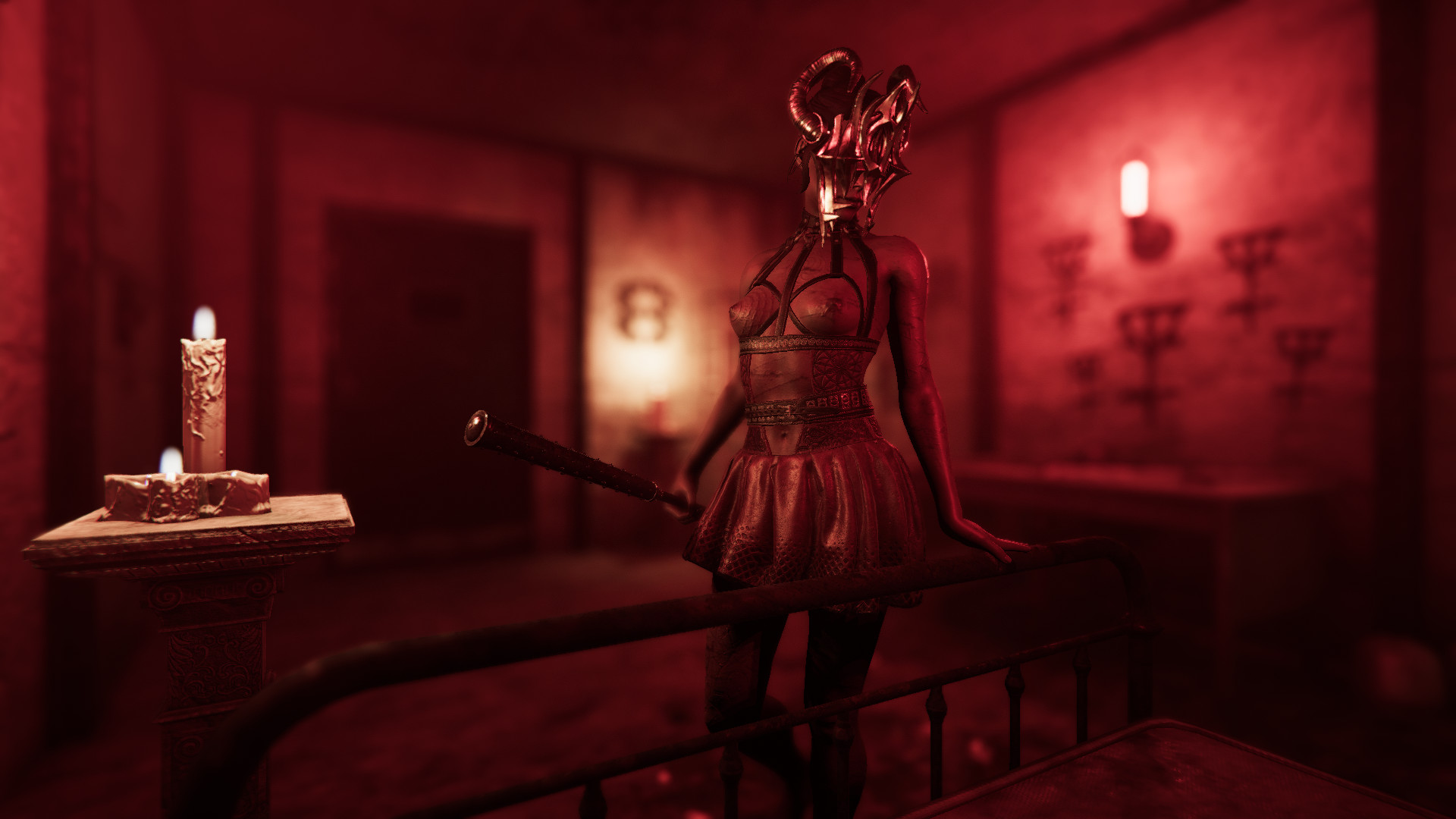 Lust from Beyond
Definitely a title for the adults only, and an interesting blend of the worlds of pleasure and pain. The graphics and horror look wonderful, but we will have to wait and see if Lust from Beyond is artistic lusty horror, or just plain horny.