Each week there are plenty of new games coming out. Although with so much going on it can be hard to keep track of them all. Thankfully Checkpoint is here to sift through them all and bring you our highlights of the week.
So let's jump in and have a look at what's coming out in gaming this week.
TASOMACHI: Behind the Twilight
Date (Aus): 14/04/2021
Genre: Action / Adventure
Platforms: PC
"Yukumo is a young girl traversing the world in her beloved airship. Upon arriving at a particular Far Eastern town to run some errands, her airship suddenly breaks down. She decides to explore the town to search for parts for repair; however, the town has fallen silent with no trace of the people who live there, the only inhabitants being a strange cat-like species…
Tasomachi is an adventure game in which you can freely explore an Far Eastern Fantasy town. You will control Yukumo as you explore the mysterious town, clear dungeons and collect items in order to fix your broken down airship."
SaGa Frontier Remastered
Date (Aus): 15/04/2021
Genre: RPG
Platforms: PC, PS4, Switch, Android, iOS
"The beloved 1998 RPG Classic, SaGa Frontier, is reborn with improved graphics, additional features, and a new main character!
Experience this role-playing adventure as one of the eight heroes, each with their own storyline and goals. With the Free Scenario system, unfold your own unique journey. Engage in dramatic battles, using the Hirameki system to gain new skills and carry out combined attacks with your allies!"
Godstrike
Date (Aus): 15/04/2021
Genre: Action / Roguelite
Platforms: PC, Switch
"Godstrike is a 3D boss rush bullet hell where time is your health and currency. Face and defeat powerful bosses before time runs out. Taking damage and using abilities drains your remaining combat time, so watch out!"
Ashwalkers
Date (Aus): 15/04/2021
Genre: Adventure / Survival
Platforms: PC
"From the co-founder of Dontnod (Life is Strange) Hervé Bonin's new studio Nameless XIII. Face the dark corners of your humanity and find out what lurks in the shadows. A survival journey through a harsh world without rules or judgement. Only your choices matters in the face of moral dilemmas. Manage your party, food & equipment in this non-linear narrative survival sim with 34 possible endings."
Quantum League
Date (Aus): 15/04/2021
Genre: Action / Shooter
Platforms: PC
"It's an alternate universe where time travel manipulation has changed the face of professional sports as we know it. Quantum League, a heavily weaponized team-based shooting sport, dominates the globe. As a Quantum Athlete, compete in 1v1 and 2v2 matches in specially designed arenas with a time loop feature that rewinds and revives you, allowing you to tactically team up with yourself. Your goal is to dominate the sport's rankings, chasing superstar status with rewards of great fame and wealth as you progress. But agility, speed and skill are not enough to rise to the top. The ability to tactically play with yourself is important too!"
Sons of Ra
Date (Aus): 16/04/2021
Genre: Action / Strategy
Platforms: PC
"Sons of Ra is the award-winning competitive tower defense game by indie studio Pharaoh Hound Games. Play solo or join your friends in this unique strategic experience.
After the death of the Pharaoh, the rulers of Upper and Lower Egypt, each lusting for more power, fought for domination over the lands of the Nile. Take control of one of these Pharaohs to build, conquer, and destroy. Only one will stand as the true Ruler of Egypt."
Drifters Loot the Galaxy (Early Access)
Date (Aus): 16/04/2021
Genre: Platformer / Shooter
Platforms: PC
"Drifters Loot the Galaxy delivers manic, Driftpac-fueled aerial and ground combat in the most exhilarating team-based shooter ever created.
Meet the Drifters, a group of ragtag intergalactic raiders who engage in ruthless battles in the seediest depths of the universe. Their only goals in life: get rich, get dangerous, and unburden the galaxy of its precious loot."
Rain on Your Parade
Date (Aus): 16/04/2021
Genre: Adventure / Comedy
Platforms: PC, Switch, Xbox One
"Travel the world as a cute cardboard cloud and ruin everybody's day! Unlock new methods of mischief in over 50 levels, each with unique setting and objectives. Make new friends and help them too – it's an adorable schadenfreude game!
Rain on Your Parade is a slapstick comedy game where you play as a mischievous cloud determined to ruin everybody's day. Customize your cloud with hats and accessories and even draw your own face! Play across a wide range of levels while unlocking new abilities and mechanics that get progressively more ridiculous."
The Darkside Detective: A Fumble in the Dark
Date (Aus): 16/04/2021
Genre: Adventure
Platforms: PC, PS4, PS5, Xbox One, Xbox Series X, Switch
"Twin Lakes is a cursed city. Less cursed than say, "Demons are tearing it apart" but more cursed than "always loses its keys" or "often steps in puddles". It's roughly in the middle of the cursed scale, is what we're trying to say.
Cursed enough that it's a nuisance. Cursed enough that somebody has to deal with it…
That's where The Darkside Detective comes in. Whenever you hear a bump in the night, feel a tingle up your spine, or smell something fishy, Detective Francis McQueen isn't far behind.
No, he doesn't smell of fish – it's a phrase, come on…
Picking up after the events of The Darkside Detective, McQueen has to save his usually-present (in body, if not mind) sidekick Officer Dooley from the Darkside, so the two can get back to what they do best – investigating the city's many strange, often paranormal, always paradoxical goings-on.
Join them in this frighteningly funny point-and-click adventure as they investigate six more standalone cases bringing them to a carnival, the local retirement home, an amateur wrestling circuit and even as far away as Ireland as they do what they can to keep the Darkside at bay."
Emily is Away <3
Date (Aus): 17/04/2021
Genre: RPG / Simulation
Platforms: PC
"Emily <3 is a brand new story set on an old-new social media. Customize your facenook profile, send some friend requests and determine the outcome of your senior year. Wall posts, tagged photos and poke wars. Craft your online persona through nostalgia inducing gameplay. Everything your character says is up to you. Build up your relationships up, or burn your friend group to the ground. Emily <3 features multiple branching paths, unique conversations and different endings. All of them depending on the choices you make."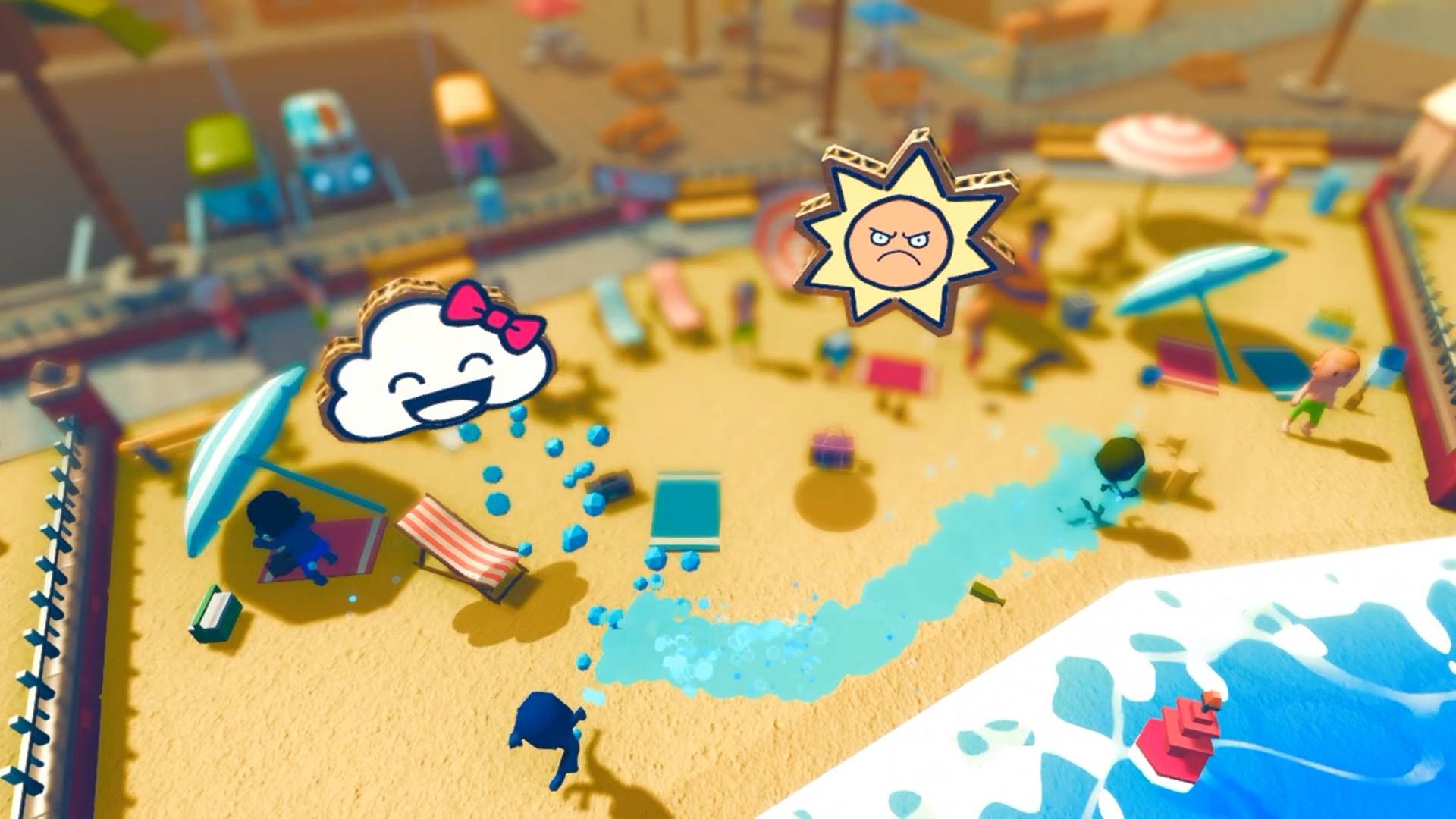 Rain on Your Parade
An outlet for some good-natured chaos is just what the doctor ordered. Just some casual fun ruining everyone's day, and getting a few laughs out of it on the way. Oh to be a totally innocent cloud, causing no mischief to the world at all!