Each week there are plenty of new games coming out. Although with so much going on it can be hard to keep track of them all. Thankfully Checkpoint is here to sift through them all and bring you our highlights of the week.
So let's jump in and have a look at what's coming out in gaming this week.
Star Wars Republic Commando
Date (Aus): 06/04/2021
Genre: Action / Adventure
Platforms: PS4, Switch
"Welcome to the Clone Wars: Chaos has erupted throughout the galaxy. As leader of an elite squad of Republic Commandos, your mission is to infiltrate, dominate, and ultimately annihilate the enemy.
Battle Relentless Enemies: Battle a variety of highly intelligent and deadly enemies—from brutal Trandoshan mercenaries to the flying insectoid warriors of Geonosis.
The Squad is Your Weapon: Your squad will follow your orders, performing complex commands and strategic maneuvers. You are their leader. They are your weapon."
Oddworld: Soulstorm
Date (Aus): 06/04/2021
Genre: Action / Platformer
Platforms: PC, PS4, PS5
"Abe's epic story explodes in this all new adventure.
Oddworld: Soulstorm is an explosive action adventure game complete with crafting, scavenging, platforming, and sneaking. It's the story of an impossible flight against an opposing force that will use every means at their well-funded disposal, from propaganda to brutal force to deadly violence, to stop Abe and the uprising."
Lost Words: Beyond the Page
Date (Aus): 07/04/2021
Genre: Adventure / Platformer
Platforms: PC, PS4, Xbox One, Switch
"Lost Words is an atmospheric narrative adventure that takes place in the personal diary entries belonging to a young girl named Izzy that will unfold as you explore a fantasy land where words hold immense power. Featuring an immersive story crafted by renowned games writer Rhianna Pratchett, Lost Words: Beyond the Page will mesmerize players with its unique blend of gameplay mechanics and striking watercolor aesthetic. Driven by the player's curiosity, the world of Estoria and the power it holds will serve as the engine that will propel Izzy through this deeply personal narrative, resulting in a truly memorable experience."
Scarlet Hood and the Wicked Wood
Date (Aus): 08/04/2021
Genre: Adventure
Platforms: PC
"It's a new day in the realm of Glome. Sunlight creeps across the land revealing a lush, vibrant world brimming with magick, beauty, and artifacts from a mysterious bygone culture. The Munchkin call this land home, but they share it with the Seven Witches, Tin Knights, talking beasts, fearsome monsters, and trader caravans.
Scarlet awakens in this strange land after getting tossed by a tornado. Through a series of unfortunate events, she finds herself in charge of leading a hapless Munchkin troupe through the Wicked Wood to safety. One problem – the cantankerous Black Witch, LeFaba, has a habit of incinerating would-be travelers that detour through her forest. Scarlet may be woefully outmatched, but a hex has her reliving the same day. Can our fledgling pathfinder take up the mantle of the Red Witch and summon the moxie to overcome the disaster that awaits her at every turn?"
8Doors: Arum's Afterlife Adventure
Date (Aus): 08/04/2021
Genre: Action / Platformer
Platforms: PC
"8Doors" is a story-driven Metroidvania-style action platformer heavily influenced by Korean folktales. Play as 'Arum', a brave girl that has voluntarily entered the realm of the afterlife in search of her father's soul and help guide her through the '8 Doors of Purgatory' to solve the mysteries that lie deep within. Defeat wretched wraiths blocking your way and rescue fugitive souls who are in need of your guidance."
Before Your Eyes
Date (Aus): 08/04/2021
Genre: Adventure
Platforms: PC
"Before Your Eyes is a first person narrative adventure which tells the story of a soul's journey into the afterlife using a new and innovative form of interaction—your real-life blinks.
The story begins after your death, aboard the ship of a mythical Ferryman tasked with shepherding souls to the afterlife. In order to help you pass on, he must first learn the story of your life. And so, he sends you back to relive your most important moments."
Trials of Fire
Date (Aus): 09/04/2021
Genre: RPG / Strategy
Platforms: PC
"The threat of starvation and conflict are never far away as Trials of Fire combines free-form exploration of an expansive open world, multi-character, card-driven combat and an innovative new fusion of loot, load-out and deck-building systems delivering massive depth of play and unique strategic opportunities for the player on every run.
Trials of Fire also features an extensive range of narrative 'judgement' encounters where the player is challenged to weigh moral dilemmas in a lawless world, assuming the roles of judge, jury and (often) executioner."
Cozy Grove
Date (Aus): 09/04/2021
Genre: Casual / Life-sim
Platforms: PC, PS4, Xbox One, Switch
"Welcome to Cozy Grove, a life-sim game about camping on a haunted, ever-changing island. As a Spirit Scout, you'll wander the island's forest each day, finding new hidden secrets and helping soothe the local ghosts. With a little time and a lot of crafting, you'll bring color and joy back to Cozy Grove!"
First Class Trouble (Early Access)
Date (Aus): 09/04/2021
Genre: Survival / Co-op
Platforms: PC
"First Class Trouble is a party game where players must work together and against each other to survive a disaster.
Whether you play as one of the human Residents or the rebellious Personoids, you will have to use your wit (and the occasional flying champagne bottle) to stay alive. In First Class Trouble you either deceive or deduce your way to victory in a charming, yet unsettling and often mischievous environment. Whether you do it sober or with a slight buzz, First Class Trouble will serve you a dangerous cocktail of difficult decisions and whacky possibilities.
The goal is to shut down the Central Artificial Intelligence Network, also known as CAIN, of the luxurious intergalactic cruise ship ISS Alithea before it and its loyal Personoids take control of the ship."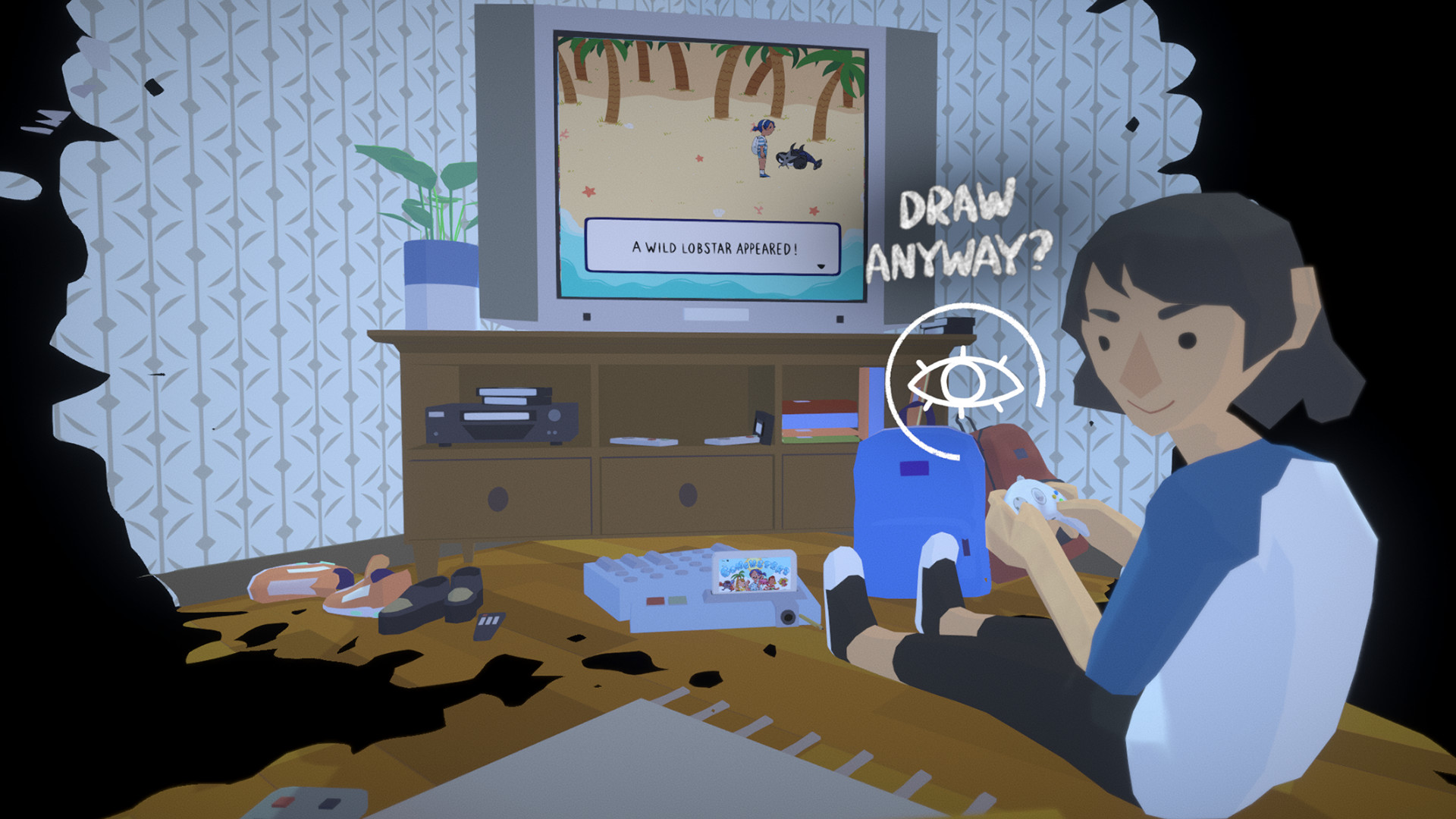 Before Your Eyes
It's not always the big titles we look forward to the most. Gamers are always on the hunt for new ways to have immersive experiences. A story driven by your real-world eyes blinking definitely fits the bill!