Each week there are plenty of new games coming out. Although with so much going on it can be hard to keep track of them all. Thankfully Checkpoint is here to sift through them all and bring you our highlights of the week.
So let's jump in and have a look at what's coming out in gaming this week.
Clan O'Conall and the Crown of the Stag
Date (Aus): 28/04/2021
Genre: Action / Adventure
Platforms: PC
"Set in the land of Hibernia, Clan O'Conall and the Crown of the Stag is a 2D, art-led puzzle-platformer featuring iconic settings from the first millenium. Inspired by Celtic folklore, players swap between three siblings, heirs to Chief Ardan's throne, as they fight through the evil spirits and deadly bosses to stop Caoranach, the Mother of Demons, from killing their father, stealing the power of the Crown of the Stag, and ultimately igniting a new war between the Aos Sí and the mortals."
Insurmountable
Date (Aus): 29/04/2021
Genre: Adventure / Strategy
Platforms: PC
"Insurmountable is an adventure roguelike with permadeath, in which the player has to overcome huge mountains. Thanks to the procedurally created environment, no two climbs are the same. Make sure that your climber stays alive by always making sure that your vital values don't get into the critical range. This task is made more difficult by a dynamic weather system, day/night changes and a multitude of randomly generated events, where you never know in advance how they will end. Your decisions matter….every single one. Because anyone could be your last."
Returnal
Date (Aus): 30/04/2021
Genre: Adventure / Roguelike
Platforms: PS5
"After crash-landing on this shape-shifting world, Selene must search through the barren landscape of an ancient civilization for her escape. Isolated and alone, she finds herself fighting tooth and nail for survival. Again and again, she's defeated – forced to restart her journey every time she dies.
Through relentless roguelike gameplay, you'll discover that just as the planet changes with every cycle, so do the items at your disposal. Every loop offers new combinations, forcing you to push your boundaries and approach combat with a different strategy each time."
New Pokémon Snap
Date (Aus): 30/04/2021
Genre: Simulation / Rail Shooter
Platforms: Switch
"Seek out and take in-game photographs of Pokémon in their native environments in the New Pokémon Snap™ game, only for the Nintendo Switch™ system! Snap photos from the NEO-ONE as you you encounter and research lively wild Pokémon. You might see unexpected expressions or behaviors—Pokémon patrolling their territory, playing, or lurking in out-of-the-way spots."
R-Type Final 2
Date (Aus): 30/04/2021
Genre: Action / Platformer
Platforms: PC, PS4, Xbox One, Xbox Series X|S, Switch
"For the first time in nearly two decades, you can experience R-Type Final 2! Feel the rush of mowing down hordes of Bydo with your fleet of R-Type fighters equipped with an arsenal of new and classic wave cannons, force units, bit devices, and devastating delta weapons. The Bydo threat is always evolving, as new enemies spawn from the wreckage of fallen foes, and stages are corrupted and altered by the sentient Bydo corruption. R-Type Final 2 unites the explosive action of the original games with modernized visuals and gameplay features, making this a must-have title for new and old shoot-'em-up fans alike."
Terminator Resistance: Enhanced
Date (Aus): 30/04/2021
Genre: Action / Adventure
Platforms: PS5
"Experience the events leading up to the decisive, final battle for the fate of mankind in the war against the machines. Terminator: Resistance is a first-person shooter, set during the 'Future War' scenario that was only glimpsed at in the iconic films, 'The Terminator' and 'T2: Judgment Day'.
Plus, enjoy a variety of enhancements for the PlayStation®5, including improved framerates and graphical fidelity, faster load times, and the new hardware features of the DualSense controller."
The Sekimeiya: Spun Glass
Date (Aus): 01/05/2021
Genre: Action / Adventure
Platforms: PC
"In the rural town of Yushibana, the Ashiya family holds much of the wealth. After they discover a rare gemstone, a showing is scheduled in Ashiya Tower, drawing the attention of many of the townspeople. However, during the exhibit, the tower is flooded with smoke, activating emergency shutters that trap eight people inside. With no way out, they must find the truth behind their imprisonment and grapple with an increasingly complex series of unnatural events."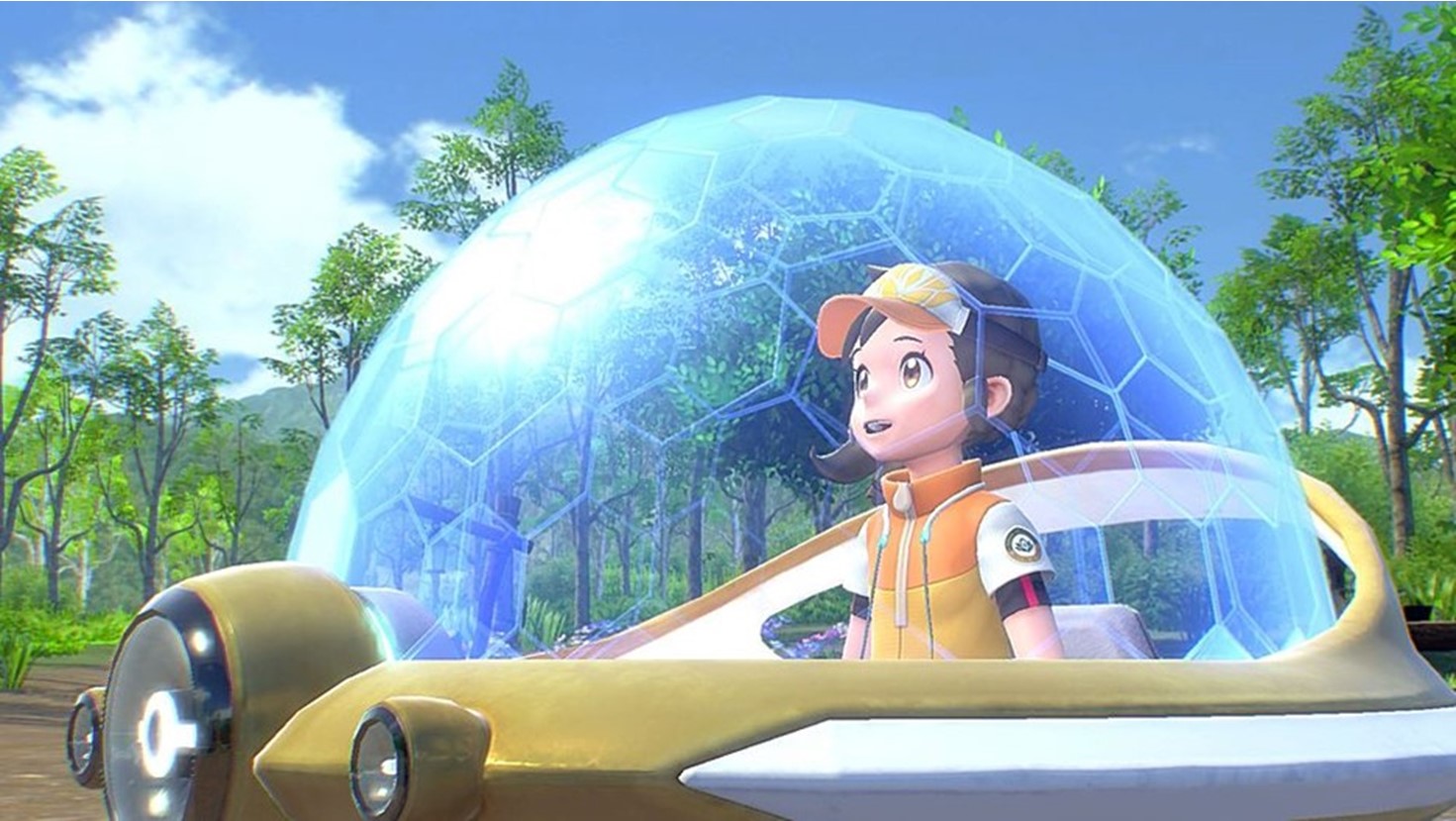 New Pokémon Snap
There are so many fond memories of the original Pokémon Snap. With Pokémon being such a long-popular franchise, of course we're excited to get our hands on this nostalgic title. Now we'll be able to see all these cute and wonderful Pokémon in glorious HD!
Be sure to check out our last Coming Out to see what you may have missed!
What new titles coming out are you most excited for this week? Let us know!