Each week there are plenty of new games coming out. Although with so much going on it can be hard to keep track of them all. Thankfully Checkpoint is here to sift through them all and bring you our highlights of the week.
So let's jump in and have a look at what's coming out in gaming this week.
Nongunz: Doppelganger Edition
Date (Aus): 05/05/2021
Genre: Action / Platformer / Roguelike
Platforms: PC, PS4, Xbox One, Switch
"Nongunz is a nihilistic action-platformer roguelike. Obscure in both gameplay and theme, it's a riddle that demands sacrifice.
Rebuilt from the ground-up, the Doppelganger Edition is a remastered version of the original, never previously released on console, and features two all-new modes: Arena and Local Co-op."
Highrisers
Date (Aus): 06/05/2021
Genre: RPG / Survival
Platforms: PC
"Humanity has been struck by a mysterious prion disease, which left those infected trapped in an eternal dream. Unable to wake up, they transformed and changed into the mysterious dreamers: sleepwalking, zombielike creatures that shun the light.
They now dwell in the dimly lit urban canyons of the cities and the lower levels of highrise buildings, hiding away from the sun; only to come out at night, trying to get those who still resist.
Four survivors are stuck on a skyscraper in a desolated metropolis, and only through tenaciousness, tinkering and teamwork will they prevail."
Skate City
Date (Aus): 06/05/2021
Genre: Action / Sports
Platforms: PC, PS4, Xbox One, Switch
"Skate City is your perfect ride. Worldwide.
Coast through three iconic locations based off of real-world skate spots in Los Angeles, Oslo, and Barcelona. Pull off realistic tricks with the swipe of a mouse or a flick of your joystick, with optimized controller support as well as mouse and keyboard options."
Raiden IV x MIKADO remix
Date (Aus): 06/05/2021
Genre: Action / Arcade
Platforms: Switch
"Raiden IV, the popular shoot 'em up arcade and console game, debuts on Nintendo Switch with remixed background music by a superb lineup of artists produced by GAME CENTER MIKADO.
Instill fear in your enemies with devastating attacks and earn the acclaimed title of master Ace!"
Hood: Outlaws & Legends
Date (Aus): 07/05/2021
Genre: Action / Adventure / RPG
Platforms: PC, PS4, PS5, Xbox One, Xbox Series X
"Faced with a merciless, unchecked state, rebels and rogues battle to claim their place among legends. To win influence with an oppressed people, rival gangs compete in daring heists to hit the wealthy where it hurts. Folk hero or gold-hungry outlaw, only the best will escape with hard-earned riches.
Two teams of 4 players compete to execute the perfect heist, in medieval environments patrolled by deadly AI guards. With the unique skills and mystical abilities of each character, moving in stealth to steal treasures unseen or dominating through loud and brutal combat.
Blood will be spilled. Riches will be stolen. Legends will be reborn."
The Invisible Hand
Date (Aus): 07/05/2021
Genre: Strategy / Simulation
Platforms: PC
"Congrats on your new job! Welcome to the first-person world of a mid-level stockbroker, as you begin your very first day at the trading firm FERIOS. You've probably wanted this job since you were six, right? Well, so have a lot of people… so you'll have to fight for it and prove that you're the top dog for the job!
Just remember: profit is all that matters, the rules don't apply if you're a winner, and only losers feel guilty for the pain, loss and poverty that are the unfortunate but unavoidable by-product of the critical and important work we do here."
Resident Evil Village
Date (Aus): 07/05/2021
Genre: Action / Horror / Survival
Platforms: PC, PS4, PS5, Xbox One, Xbox Series X
"Experience survival horror like never before in the eighth major installment in the storied Resident Evil franchise – Resident Evil Village.
Set a few years after the horrifying events in the critically acclaimed Resident Evil 7 biohazard, the all-new storyline begins with Ethan Winters and his wife Mia living peacefully in a new location, free from their past nightmares. Just as they are building their new life together, tragedy befalls them once again."
Resident Evil Re:Verse
Date (Aus): 07/05/2021
Genre: Action / Horror / Survival
Platforms: PC, PS4, PS5, Xbox One, Xbox Series X
"Beloved Resident Evil characters clash in a fight to the death!
Test your skills against other players in six-person deathmatch battles.
But don't forget the terrifying bioweapons! You'll need to master the skills of the heroes and bioweapons alike if you want to claw your way to victory!"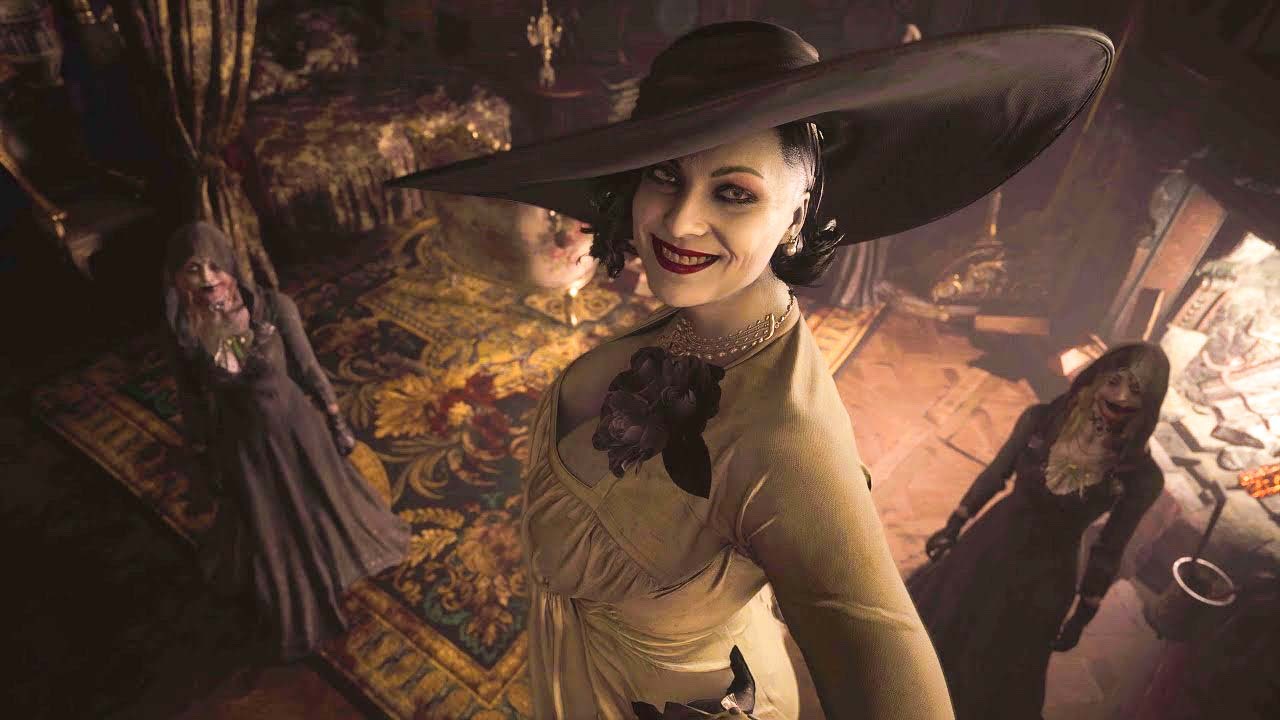 Resident Evil Village
We've all seen the internet explode in their excitement about Lady Dimitrescu by this point. Hot vampire ladies aside, Resident Evil Village is going to be a feast for horror lovers. Especially those who had nothing but praise and adoration for its previous instalment. Village has long been anticipated by our R.E. fans here in the Checkpoint team, and as one of them, I'm ready for sleepless zombie-filled nights ahead.