Each week there are plenty of new games coming out. Although with so much going on it can be hard to keep track of them all. Thankfully Checkpoint is here to sift through them all and bring you our highlights of the week.
So let's jump in and have a look at what's coming out in gaming this week.
King of Seas
Date: 25/05/2021
Genre: Action / RPG
Platforms: PC, PS4, Xbox One, Switch
"Cannon shots echo on the seven seas as on the horizon the sun rises on a new dawn of pirates. Drop your moorings, unfold the sails and launch yourself into the heart of the storm shaping your empire. The murder of your father will not be forgiven.
King of Seas is an Action Role playing game set in a deadly procedurally generated pirate world. In a ferocious plot you will fight to regain what has been taken away and embark on an epic adventure in a fantastic world, filled with battles, lost islands and treasures. A universe full of amazing characters and breathtaking missions will keep you anchored as you strive to become the king of all pirates."
Strangeland
Date: 25/05/2021
Genre: Adventure
Platforms: PC
"Strangeland is a classic point-and-click adventure that integrates a compelling narrative with engaging puzzles. For almost a decade, we've been working on a worthy successor to the fan-acclaimed Primordia, and we are proud, at long last, to share our second game."
Shin Megami Tensei III: Nocturne HD Remaster
Date: 25/05/2021
Genre: RPG
Platforms: PC, PS4, Switch
"What begins as a normal day in Tokyo turns out to be everything but, when the Conception – an ethereal apocalypse – is invoked. The remains of the world are swallowed by chaos, as a demonic revolution descends into a broken city. Caught between a battle of Gods and demons, the choices you make can bring life, rebirth, or death, and determine who triumphs."
Biomutant
Date: 26/05/2021
Genre: Action/ RPG
Platforms: PC, PS4, Xbox One
"BIOMUTANT® is an open-world, post-apocalyptic Kung-Fu fable RPG, with a unique martial arts styled combat system allowing you to mix melee, shooting and mutant ability action.
A plague is ruining the land and the Tree-of-Life is bleeding death from its roots. The Tribes stand divided. Explore a world in turmoil and define its fate – will you be its saviour or lead it to an even darker destiny?"
The Oddworld: Collection
Date: 27/05/2021
Genre: Action / Adventure
Platforms: Switch
"Oddworld: Collection is the oddest collection of all and the complete Oddworld experience for Nintendo Switch! Escape from your company that want to turn you into their next delicious piece of meat in puzzle-platformer Oddworld: New'N'Tasty.
Avoid extinction and soulless scientists along the strangest duo ever in an adventure like no others in Oddworld: Munch's Oddysee. Become a bounty hunter with mercy in Oddworld Stranger's Wrath, an unprecedented mix of third-person and first person shooter!"
Very Very Valet
Date: 27/05/2021
Genre: Action / Simulation
Platforms: Switch
"1 to 4 players control an "elite" team of puppet valets, working together to overcome any and all valet-related challenges. It's going to take teamwork and a certain "just park it anywhere" mentality to save the world from a severe parking crisis! It's not enough to just be a valet – be a VERY VERY VALET."
Weaving Tides
Date: 27/05/2021
Genre: Adventure
Platforms: PC, Switch
"Dive into a magical woven world on the back of your own carpet dragon! Explore the textile landscape, solve puzzles, challenge quirky creatures and unravel the great mysteries of a long forgotten past in Weaving Tides!"
Tainted Grail: Conquest
Date: 27/05/2021
Genre: Action / RPG
Platforms: PC
"A unique, infinitely replayable, story-driven hybrid between a deck-building Roguelike and an RPG game. Explore the ever-changing maps, fight with deadly enemies, and learn what happened to the cursed island of Avalon."
Highrisers
Date: 27/05/2021
Genre: Adventure / RPG
Platforms: PC
"Humanity has been struck by a mysterious prion disease, which left those infected trapped in an eternal dream. Unable to wake up, they transformed and changed into the mysterious dreamers: sleepwalking, zombielike creatures that shun the light.
They now dwell in the dimly lit urban canyons of the cities and the lower levels of highrise buildings, hiding away from the sun; only to come out at night, trying to get those who still resist.
Four survivors are stuck on a skyscraper in a desolated metropolis, and only through tenaciousness, tinkering and teamwork will they prevail."
Solasta: Crown of the Magister
Date: 27/05/2021
Genre: Adventure / RPG
Platforms: PC
"Roll for initiative, take attacks of opportunity, manage player location and the verticality of the battle field. Set yourself up for the finishing strike and possibly roll a natural 20 at that key moment of battle.​
In Solasta, you take control of four heroes, each with unique skills that complement one another. Every hero expresses themselves in the adventure, making each action and dialog choice a dynamic part to the story. Players will create their heroes just as they would in a pen-and-paper game by choosing their race, class, personality and rolling for their stats.​
You make the choices, dice decide your destiny."
Earth Defense Force: World Brothers
Date: 27/05/2021
Genre: Action / Shooter
Platforms: PC, PS4, Switch
"A new EDF adventure begins! Only this time, the action unfolds in a parallel world where the Earth is made of digital blocks. This world has befallen into chaos, as the once peaceful square Earth has been shattered into pieces. Shape aside, it is an Earth nonetheless which needs to be defended. It is now up to the EDF to restore peace to the square planet."
Warhammer Age of Sigmar: Storm Ground
Date: 28/05/2021
Genre: Turn-Based / Strategy
Platforms: PC, PS4, Xbox One, Switch
"Become the commander of one of the extraordinary factions of Warhammer Age of Sigmar – a dark-fantasy universe where immortal knights ride heavenly stardrakes to eradicate Death across a multitude of realms. This is Storm Ground, a world of legends, heroes, hellish creatures and fearsome battles.
Lead your highly-customisable force in this dynamic and spectacular skirmish turn-based strategy game packed with fast-paced warfare. Victories allow you to collect and upgrade new types of units, powerful equipment, and unlock devastating skills."
World's End Club
Date: 28/05/2021
Genre: Adventure / Platformer
Platforms: Switch
"Renowned game writers Kotaro Uchikoshi and Kazutaka Kodaka return with a brand-new game that's easy to dive into and full of twists and turns. This charming and vivid story of friendship and mystery will captivate new and experienced players alike!
The "Go-Getters Club," a group of misfit students from all over Japan, find themselves trapped in a strange theme park during a class trip. In order to unravel the mystery of their circumstances and find an escape, they must take part in a "Game of Fate" that will test their bonds of friendship! With colorful visuals, charming characters, accessible gameplay, and a compelling story, this is an experience you will never forget!"
7 Years From Now
Date: 28/05/2021
Genre: Adventure
Platforms: PC, Switch
"Play as Haruto Soraki, a high schooler in his quest to find the memory he presumably lost in an accident seven years ago. As you begin your journey in your hometown, meet with forgotten friends, uncover the town dark secrets, and try to piece back together what really happened 7 years ago."
Boy Beats World
Date: 29/05/2021
Genre: Adventure / Rhythm
Platforms: PC
"A whimsical rhythm action adventure where you vibe along to the music and attempt to liberate the last living humans.
For whoever reads this message: I'm looking for humans…. real humans. You know, the ones that have soul!
Soultifity is the only thing that can save us right now. I hope. So I'm looking for someone that can feel the music."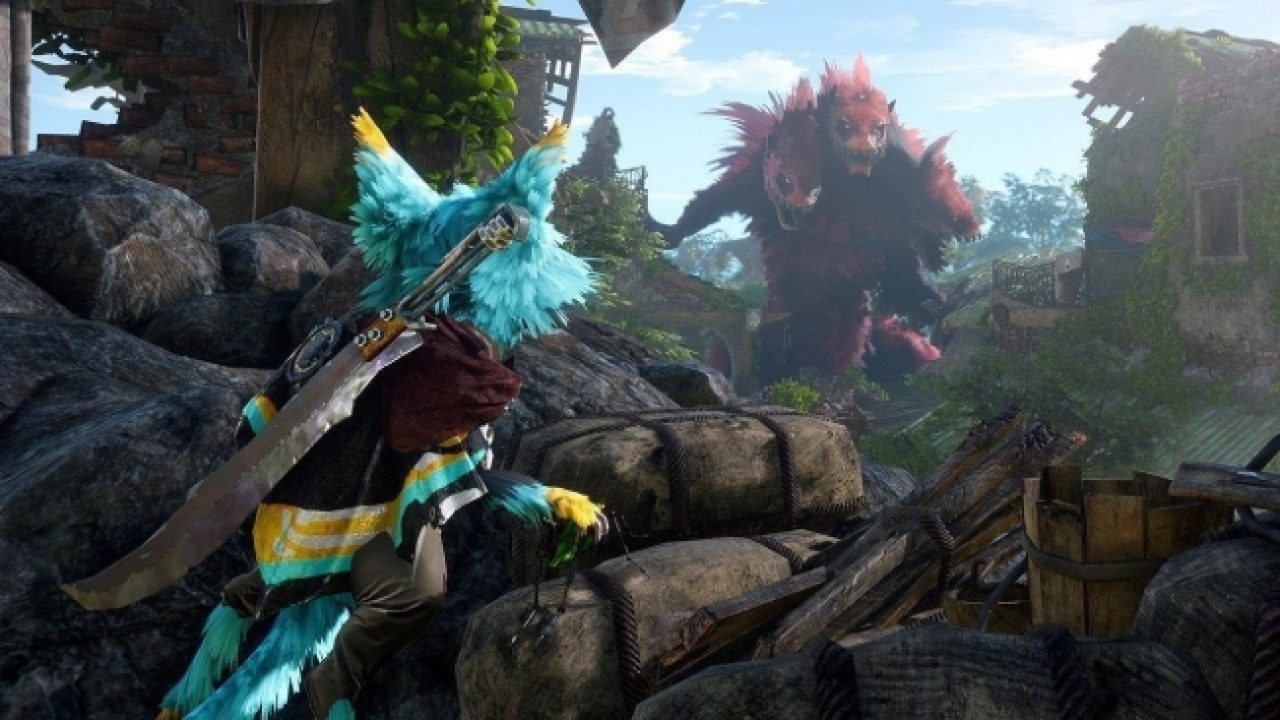 Biomutant
With the world being the way it is right now, open world games are like spring water for our adventure-parched throats. The designs of the world, characters and environment look so gorgeous and fresh. There are a lot of elements within this game that have us eager to give this a go!