Each week there are plenty of new games coming out. Although with so much going on it can be hard to keep track of them all. Thankfully Checkpoint is here to sift through them all and bring you our highlights of the week.
So let's jump in and have a look at what's coming out in gaming this week.
Phantom Abyss (Early Access)
Date: 22/06/2021
Genre: Action / Adventure
Platforms: PC
"Phantom Abyss is a massive asynchronous multiplayer game that casts players into procedurally-generated temples and tasks them with retrieving the sacred relics hidden within deadly chambers. Intrepid adventurers will dodge scores of hidden traps, leap treacherous chasms, and flee relentless guardians through branching paths until one of the relics are claimed or the devices of death overwhelm them. Be warned, you only get one attempt at each temple and failure or settling for a lesser relic means you will never see that temple again…"
Super Magbot
Date: 22/06/2021
Genre: Action / Platformer
Platforms: PC, Switch
"The system of Magnetia is in great peril as an evil villain tears through the galaxy. It's all down to one robot explorer to save the day – Magbot!
Armed with the power to control both positive (red) and negative (blue) magnetic polarities, Magbot must navigate through a myriad of challenging platforming environments to save his home planet of MagTek."
ENDER LILIES: Quietus of the Knights
Date: 22/06/2021
Genre: Action / RPG
Platforms: PC, Switch
"Long ago, in the distant reaches of Land's End, an unforeseen rainfall transformed all living things into frenzied undead monstrosities known as the Blighted. Faced with a calamity far beyond their understanding, the kingdom fell into ruin with no end to the accursed rain in sight.
Meanwhile in the remnants of this devastated land, a young woman named Lily awakens in the depths of a church…"
Dungeons & Dragons: Dark Alliance
Date: 22/06/2021
Genre: Action / RPG
Platforms: PC, PS4, PS5, XB1, XBX
"Dark Alliance brings to life the world of Dungeons & Dragons in an explosive action brawler filled with real-time combat and dynamic co-op.
Frost giants and vengeful dragons roam unchecked through Icewind Dale as invading armies of evil grow stronger every day. Now four heroes must beat back the onslaught of creatures and defend against the dark."
Fallen Knight
Date: 23/06/2021
Genre: Action / Platformer
Platforms: PC, PS4
"Fallen Knight is a futuristic knight's tale that lets players play as a descendant of the great Lancelot in King Arthur's tale. Players will take on the role of Lancelot the 49th in a futuristic setting, facing off against 6 unique enemy heroes with a dark past of their own. Expect a Dark Souls-esque challenging experience coupled with a fast-paced sword action gameplay that will punish players for every little mistake, and reward generously with every victory."
Out of Line
Date: 23/06/2021
Genre: Adventure / Platformer / Puzzle
Platforms: PC, Switch, PS4, XB1
"A unique adventure game filled with beautiful puzzles all hand-drawn in an original 2D style . Out of Line follows the adventures of San in a quest to escape the Factory that was once home. Dive into a story set in a mysterious world that is revealed through multiple chapters."
Alex Kidd in Miracle World DX
Date: 24/06/2021
Genre: Action / Platformer
Platforms: PC, PS4, XB1, Switch
"A legend returns in stunning new detail with Alex Kidd in Miracle World DX! Fire up your power bracelet and relive a platforming classic alongside new modes, levels and features!"
Legend of Mana Remastered
Date: 24/06/2021
Genre: Action / RPG
Platforms: PC, PS4, Switch
"Set off on a journey to find the mystical Mana Tree seen in a dream, before discovering… the world map is empty! During your travels, you'll acquire special artifacts; place these wherever you'd like on the map to bring towns and dungeons to life and advance the story.
Meet a colorful cast of characters, square off against fearsome monsters, and complete quests in the vast world of Fa'Diel. Not only has the music been rearranged for this remaster, you can also alternate between the new and original soundtrack. Other features have also been added, including the ability to turn off enemy encounters, and the never-before released mini-game "Ring Ring Land"."
Mario Golf: Super Rush
Date: 25/06/2021
Genre: Sports
Platforms: Switch
"Hit the green with up to four players locally** or online*** and golf with friends from the Super Mario™ series like Mario, Peach, Yoshi, and more! Modes range from Standard Golf to the energetic Speed Golf and an exciting Golf Adventure. Simple motion or button controls make it easy for both new players and seasoned pros to drive and putt."
Scarlet Nexus
Date: 25/06/2021
Genre: Action / Adventure / RPG
Platforms: PC, PS4, PS5, XB1, XBX
"In the far distant future, a psionic hormone was discovered in the human brain, granting people extra-sensory powers and changed the world as we knew it. As humanity entered this new era, deranged mutants known as Others began to descend from the sky with a hunger for human brains. Highly resistant to conventional attack methods, extreme measures needed to be taken to battle the overwhelming threat and preserve humanity. Those with acute extra-sensory abilities, known as psionics, were our only chance to fight the onslaught from above. Since then, psionics have been scouted for their talents and recruited to the Other Suppression Force (OSF), humanity's last line of defense."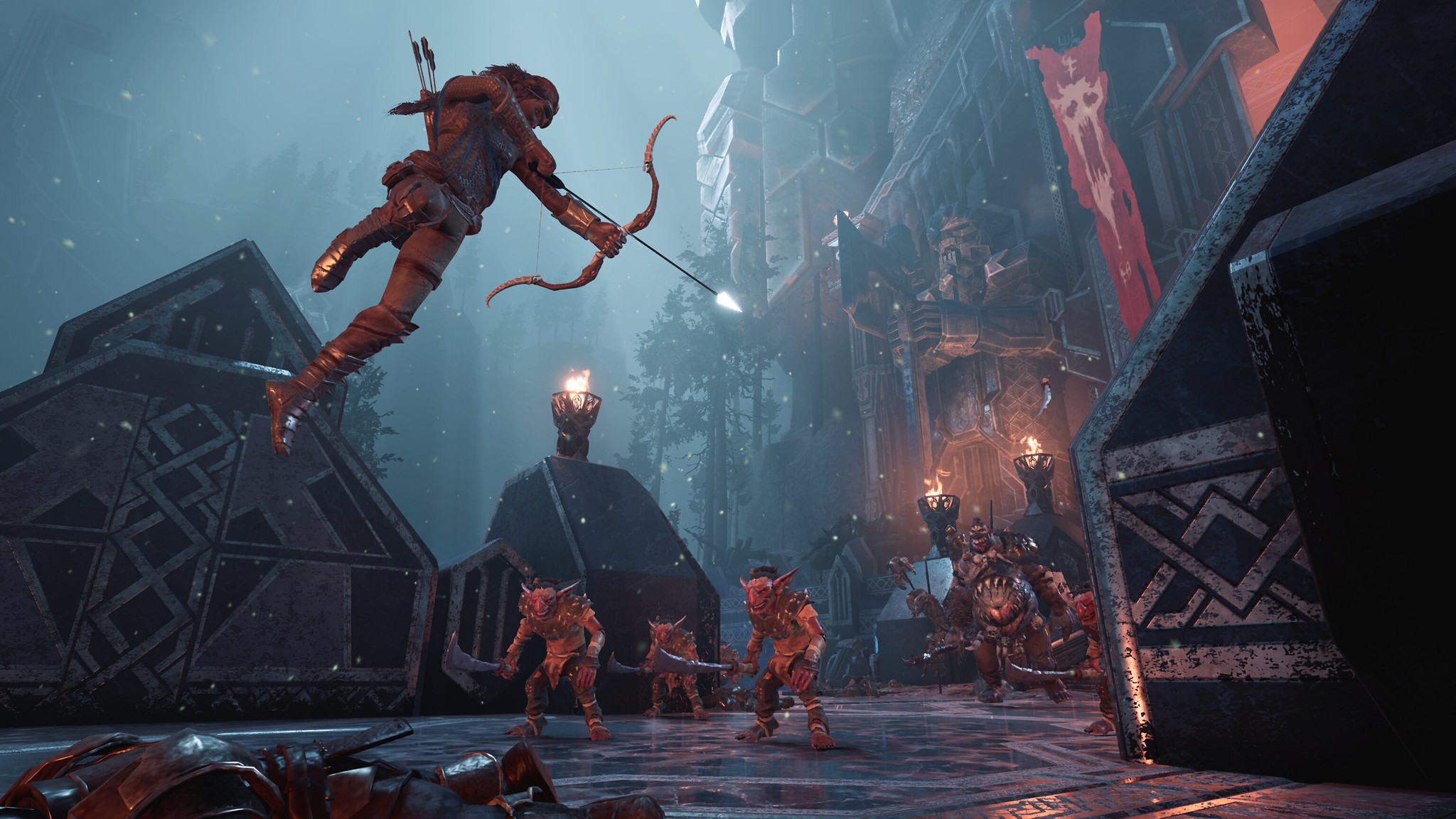 Dungeons & Dragons: Dark Alliance
The popularity of D&D is on the rise so it's a perfect time for another video game. There's going to be some great adventuring to be had by the looks of the trailers. We're ready to party up and fight our way to victory!