Each week there are plenty of new games coming out. Although with so much going on it can be hard to keep track of them all. Thankfully Checkpoint is here to sift through them all and bring you our highlights of the week.
So let's jump in and have a look at what's coming out in gaming this week.
The Protagonist: EX-1
Date: 19/07/2021
Genre: Action / Strategy / RPG
Platforms: PC
"War looms between the Terrans and an invading synthetic race. A massive station appears high in orbit and first contact between them goes very wrong. An elite strike team led by Angel, a highly trained special agent with advanced martial arts skills, is sent to neutralize the threat. But the mission goes awry and Angel awakens in the infirmary of the station's lab. With no memory of what happened, she must trust an unfamiliar face to guide her through the alien ship and find the rest of her team. She only knows this: they are the only hope of Terra."
Cris Tales
Date: 20/07/2021
Genre: Action / Adventure / RPG
Platforms: PC, PS4, PS5, XB1, XBX, Switch
"Cris Tales is a gorgeous, indie love letter to classic JRPGs with a new perspective. Peer into the past, act in the present, and watch as your choices dynamically change the future — all on one screen as you play! Beautifully hand-drawn 2D animations bring to life a world where your choices will change both the present and the future across more than 20 hours of gameplay."
Akiba's Trip: Hellbound & Debriefed
Date: 20/07/2021
Genre: Action / RPG
Platforms: PC, PS4, Switch
"Supernatural creatures are stalking the pop culture mecca of Akihabara—and you know that because they've turned you into one of them. Their only weakness, and yours, is sunlight, which means there's only one way to stop them: call them out on the streets, knock their clothes off, and expose their skin before they can do it to you."
Death's Door
Date: 20/07/2021
Genre: Action / Adventure / RPG
Platforms: PC, XB1, XBX
"Reaping souls of the dead and punching a clock might get monotonous but it's honest work for a Crow. The job gets lively when your assigned soul is stolen and you must track down a desperate thief to a realm untouched by death – where creatures grow far past their expiry and overflow with greed and power."
Cotton Reboot!
Date: 20/07/2021
Genre: Action / Adventure
Platforms: PS4, Switch
"Japan's favorite shooter mascot finds her way into a beautiful HD game with stunning graphics and remixed soundtracks. This is the original "Cute 'em up", and will test your skills as well as tug on the heartstrings as Cotton and her friends are finally back in the ultimate celebration of one of Japan's most beloved gaming mascots. Choose between the HD Reboot mode or go legit with the X68000 original mode with pixel perfect graphics from the iconic Japanese home computer."
Last Stop
Date: 22/07/2021
Genre: Adventure
Platforms: PC, PS5, PS4, XBX, XB1, Switch
"Last Stop is a single-player third-person adventure set in present day London, where you play as three separate characters whose worlds collide in the midst of a supernatural crisis."
Warhammer 40,000: Battlesector
Date: 22/07/2021
Genre: Strategy
Platforms: PC, PS4, XB1
"Warhammer 40,000: Battlesector is a fast-paced turn-based strategy game set in the grimdark universe of the 41st Millenium. Pick your force, develop your army, field mighty heroes and fight for victory using superior strategy, awesome abilities, and devastating weaponry."
Orcs Must Die! 3
Date: 23/07/2021
Genre: Action / Strategy
Platforms: PC, PS4, XBX, XB1
"Orcs Must Die! 3 ushers orc-slaying mayhem to a previously unimaginable scale. Solo or with a friend by your side, arm yourself with a massive arsenal of traps and weapons. Slice, burn, toss and zap hordes of repugnant orcs in this long-awaited successor to the award-winning series.
New to the series, War Scenarios pit players against the largest orc armies ever assembled. Mountable War Machines give players the essential firepower to heave, stab, carbonize, and disarticulate the abominable intruders."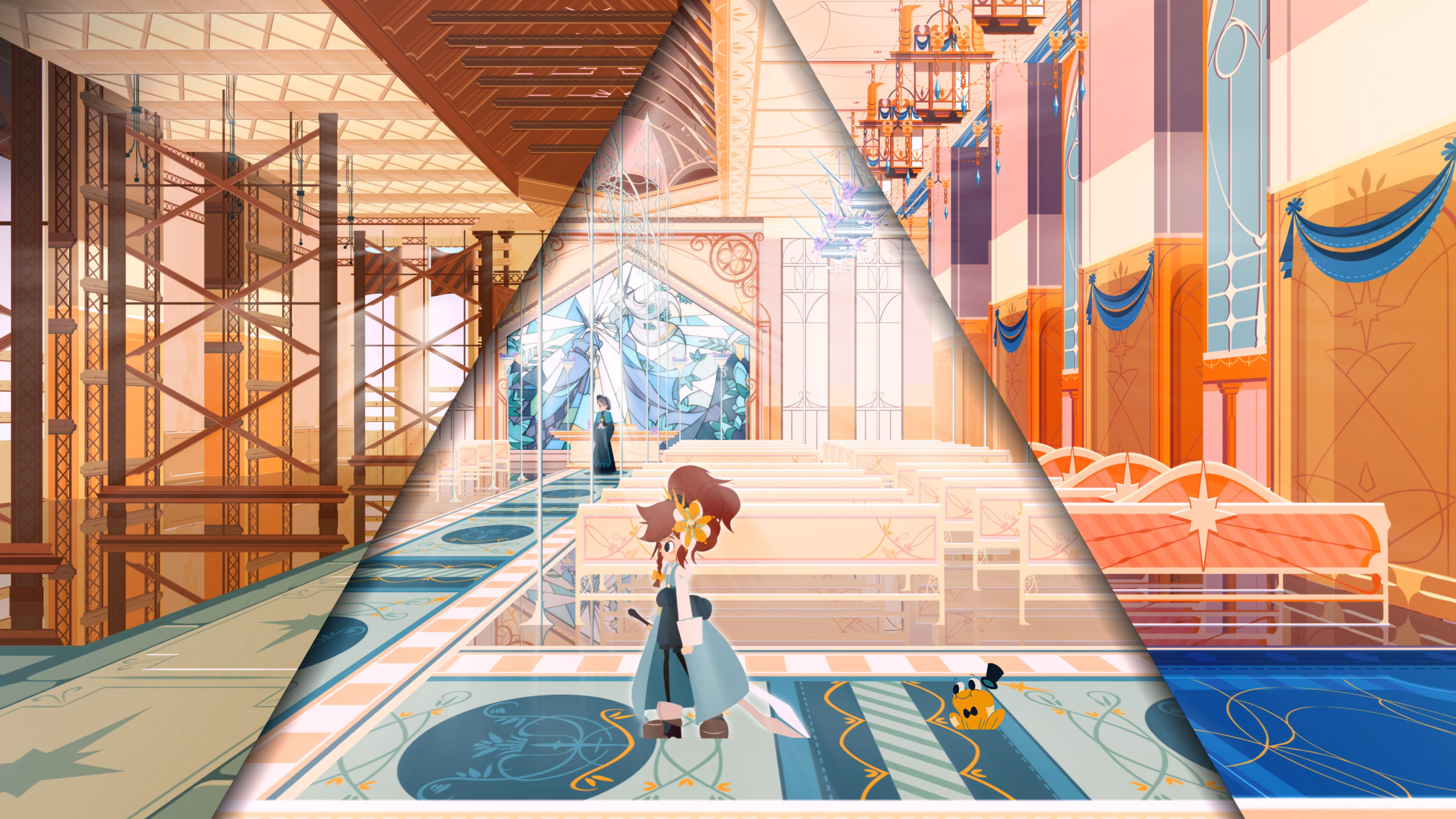 Cris Tales
The beautiful illustrative style draws you right in the moment you see it. With such a unique way to play through your past, present and future all at once, we know this title will bring hours of entertainment to players.