Addicted to refreshing Twitter every thirty seconds? Reddit permanently sorted by "new"? Drawn to the latest gaming fads? Checkpoint's got you covered. Take a look at this week's 'Top and Trending' to see the best selling and most popular video games around, and find out what all the cool kids are talking about!
Top Selling Games in Australia
(23/08 – 29/08) Data sourced from IGEA
1. Aliens: Fireteam Elite
2. Ghost Of Tsushima: Director's Cut
3. Grand Theft Auto V
4. Mario Kart 8 Deluxe
5. Ring Fit Adventure
6. Call of Duty: Black Ops Cold War
7. Madden NFL 22
8. Minecraft: Nintendo Switch Edition
9. Assassin's Creed Odyssey
10. Animal Crossing: New Horizons
Sales charts have been added post-publishing this week due to some delays in data availability. Look forward to further commentary on Australian sales data next week!
Top Selling Games on Steam
(23/08 – 29/08) Data sourced from SteamDB
1. Destiny 2: The Witch Queen Deluxe + Bungie 30th Anniversary Bundle
2. Aliens: Fireteam Elite
3. NARAKA: BLADEPOINT
4. Psychonauts 2
5. HUMANKIND
6. Battlefield V
7. Valve Index VR Kit (hardware)
8. Cyberpunk 2077
9. The Witcher 3: Wild Hunt – GOTY Edition
10. Destiny 2: Legendary Edition
It's a week of sci-fi shooters, with 2017's Destiny 2 enjoying some hot anticipation in the lead-up to its next expansion's pending release in February. The Witch Queen will bring a mysterious new story to the ever-evolving MMO, as well as a new crafting system and a whole host of extra content. This particular "30th Anniversary" edition also comes bundled with a heap of enticing in-game items, making it an attractive package for diehard enthusiasts – Cam most recently got hands-on with last year's Beyond Light expansion for the title, which you can read about here. Also up there in the charts this week is the co-op shooter Aliens: Fireteam Elite, which brings Xenomorph-blasting mayhem to delighted fans of the interstellar franchise. Check out Omi's thoughts on this three-player action romp in his review. The long-awaited Psychonauts 2 has also launched with aplomb, and Pedro says it "brightened up my lockdown" – read all about it in his review.
We love a delicious indie, and Alex has put together a selection of ten very tasty indie treats coming out this month. From the cathartic Lake to the psychedelic The Artful Escape, September is shaping up to be another month of absolute bangers – check out the full list here.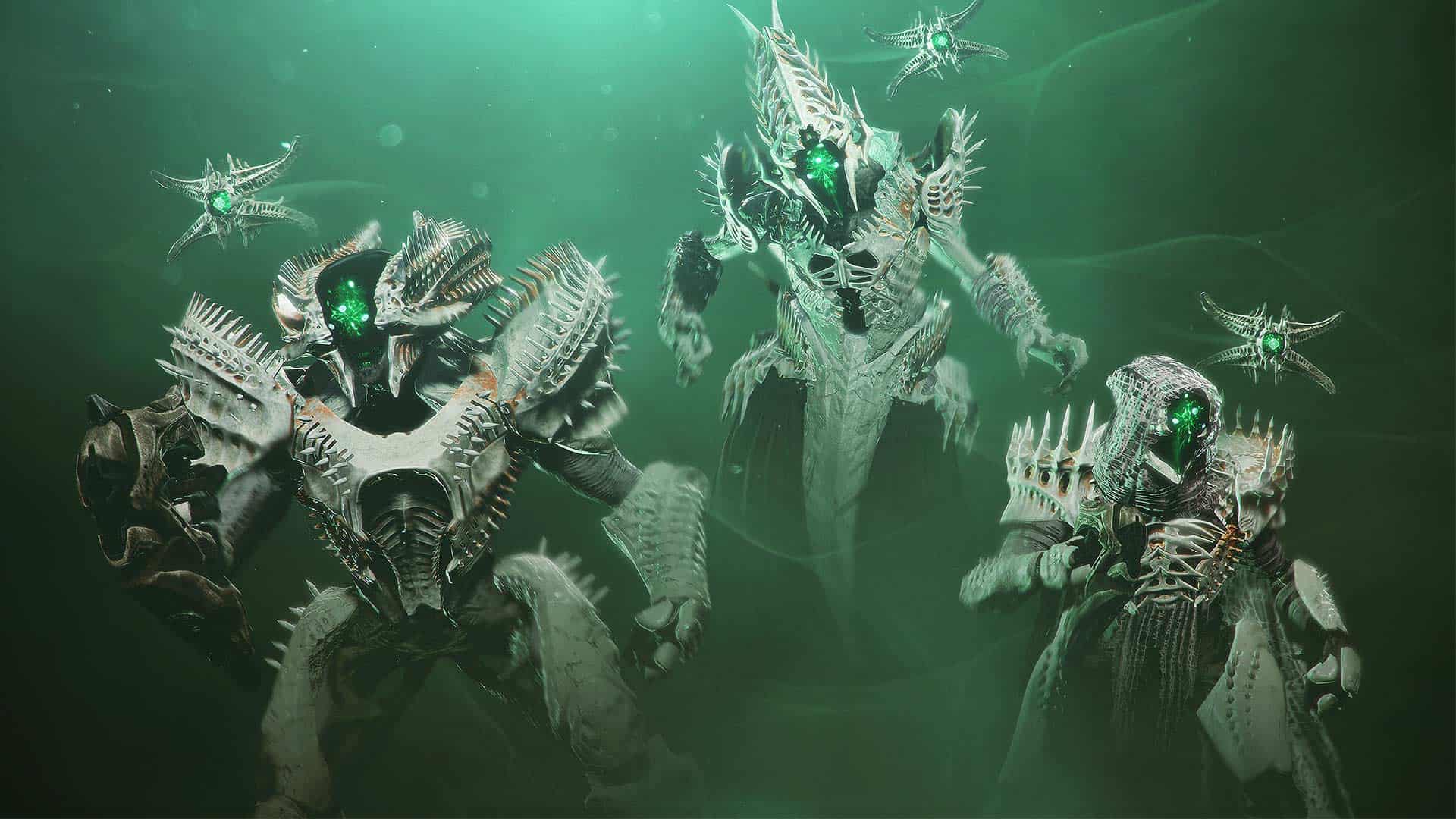 Most Watched Games on Twitch
(26/08 – 01/09) Data sourced from SullyGnome
1. Grand Theft Auto V
2. League of Legends
3. Minecraft
4. Apex Legends
5. Fortnite
6. VALORANT
7. CS: GO
8. Call of Duty: Warzone
9. Dota 2
10. Dead by Daylight
With few shifts since last week, the Twitch trending charts continue to highlight the specific tastes of gamers. League of Legends is celebrating the pending release of its latest champion "Vex", a gloomy little mage with a powerful command of shadow magic. Vex will release alongside new "Dawnbringer" and "Nightbringer" skins for various champions, bringing a touch more edge into the incredibly popular MOBA. Elsewhere, we see the return of Dead by Daylight to the top ten, and CS: GO has sneakily swapped spots with fellow shooter Call of Duty: Warzone.
Don't forget to take a look at all the games Coming Out this week, and let us know what your predictions are for next week's top and trending!