Each week there are plenty of new games coming out. Although with so much going on it can be hard to keep track of them all. Thankfully Checkpoint is here to sift through them all and bring you our highlights of the week.
So let's jump in and have a look at what's coming out in gaming this week.
Monark
Date: 22/02/2022
Genre: RPG
Platforms: PC, PS4, PS5, Switch
"Could you face yourself and the threats around you to save the ones you love? Shin Mikado Academy is engulfed in a madness-inducing Mist, and only you can save everyone inside. Develop your Ego to break the pacts set by the Pactbearers and remove the corrupting Mist."
Blue Prince
Date: 22/02/2022
Genre: Adventure / Strategy
Platforms: PC
"Welcome to Mt. Holly, the house of shifting rooms. Each day, the floorplan, rooms and layout of this mansion are different and no two days ever present the same challenges. BLUE PRINCE is an atmospheric puzzle adventure with unique strategic and roguelite elements. An engaging mystery in which you are the architect, drafting and crafting the very world you are exploring."
(Trailer can be found on the game's website here)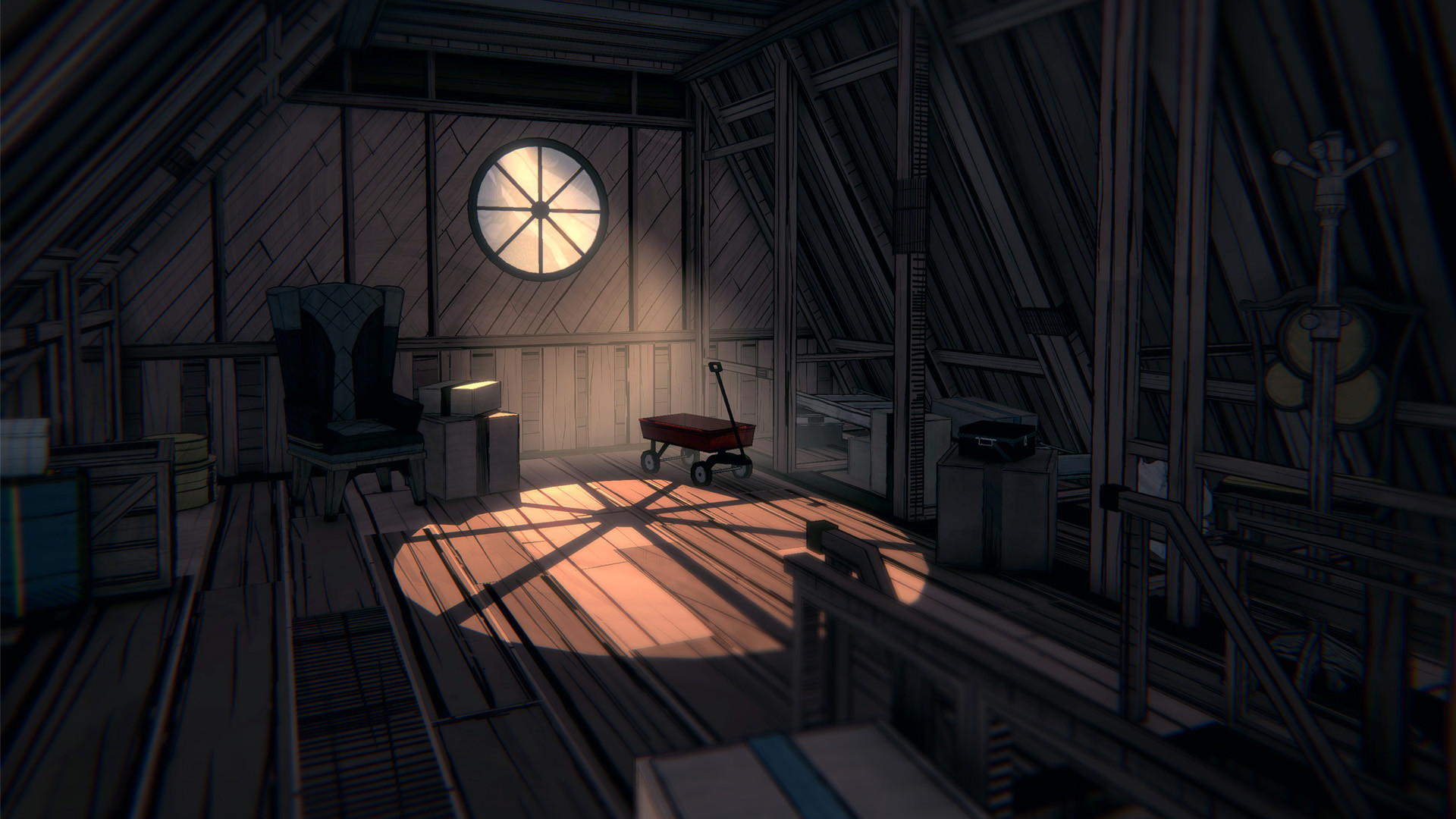 Sol Cresta
Date: 22/02/2022
Genre: Action / Adventure
Platforms: PC, PS4, Switch
"PlatinumGames' NEO-CLASSIC ARCADE series carries on the spirit and fun of classic gaming using modern technology, and the first project in this endeavor is SOL CRESTA. SOL CRESTA takes the docking and formation strategies of classic shooting games Moon Cresta and Terra Cresta and elevates them with the "free-form docking" system. The flagship Yamato, composed of the fighters Amaterasu, Tsukuyomi, and Susano can utilize various attacks depending on how the three ships are aligned. Docking, splitting, and reforming the ships as needed is the key to defeating the invading armies of Mega Zofer."
Destiny 2: The Witch Queen
Date: 22/02/2022
Genre: Action / Adventure
Platforms: PC, PS4, PS5, Xbox One, Xbox Series X
"Delve into Savathûn's Throne World to uncover the mystery of how she and her Lucent Hive stole the Light. Learn the secrets to crafting new weapons, the new Glaive, and survive the truth within her web of lies."
Variable Barricade
Date: 24/02/2022
Genre: Adventure / Visual Novel
Platforms: Switch
"Hibari is the sole heir to her family's fortune.
Her grandfather is determined to find her a husband. He houses her in a luxurious home with handsome bachelors. As the men try to win her hand, Hibari endures endless trials and temptations.
Has Grandpa chosen poorly, or is there more to these men than meets the eye? Hibari decides NOT to fall in love."
Martha is Dead
Date: 24/02/2022
Genre: Adventure
Platforms: PC, PS4, PS5, Xbox One, Xbox Series X
"Martha Is Dead is a dark first-person psychological thriller, set in 1944 Italy, that blurs the lines between reality, superstition and the tragedy of war.
As conflict intensifies between German and Allied forces, the desecrated body of a woman is found drowned… Martha!
Martha is dead, and her twin sister Giulia, the young daughter of a German soldier, must alone deal with the acute trauma of loss and the fallout from her murder. The hunt for the truth is shrouded by mysterious folklore and the extreme horror of war that draws ever closer."
Elden Ring
Date: 25/02/2022
Genre: Action / RPG
Platforms: PC, PS4, PS5, Xbox One, Xbox Series X
"THE NEW FANTASY ACTION RPG.
Rise, Tarnished, and be guided by grace to brandish the power of the Elden Ring and become an Elden Lord in the Lands Between."
Atelier Sophie 2: The Alchemist of the Mysterious Dream
Date: 25/02/2022
Genre: RPG
Platforms: PC, PS4, Switch
"A mysterious story of a mysterious dream …
This is a story about one of the adventures Sophie the Alchemist had after she left her hometown of Kirchen Bell. It is centered around Sophie's quest of searching for Plachta after they are separated in a dream world of Erde Wiege, and the new friends they meet there."
GRID Legends
Date: 25/02/2022
Genre: Action / Racing / Sports
Platforms: PC, PS4, PS5, Xbox One, Xbox Series X
"GRID Legends delivers thrilling wheel-to-wheel motorsport action. Create dream race events, hop into live races, experience a dramatic virtual production story, and embrace the sensation of spectacular racing."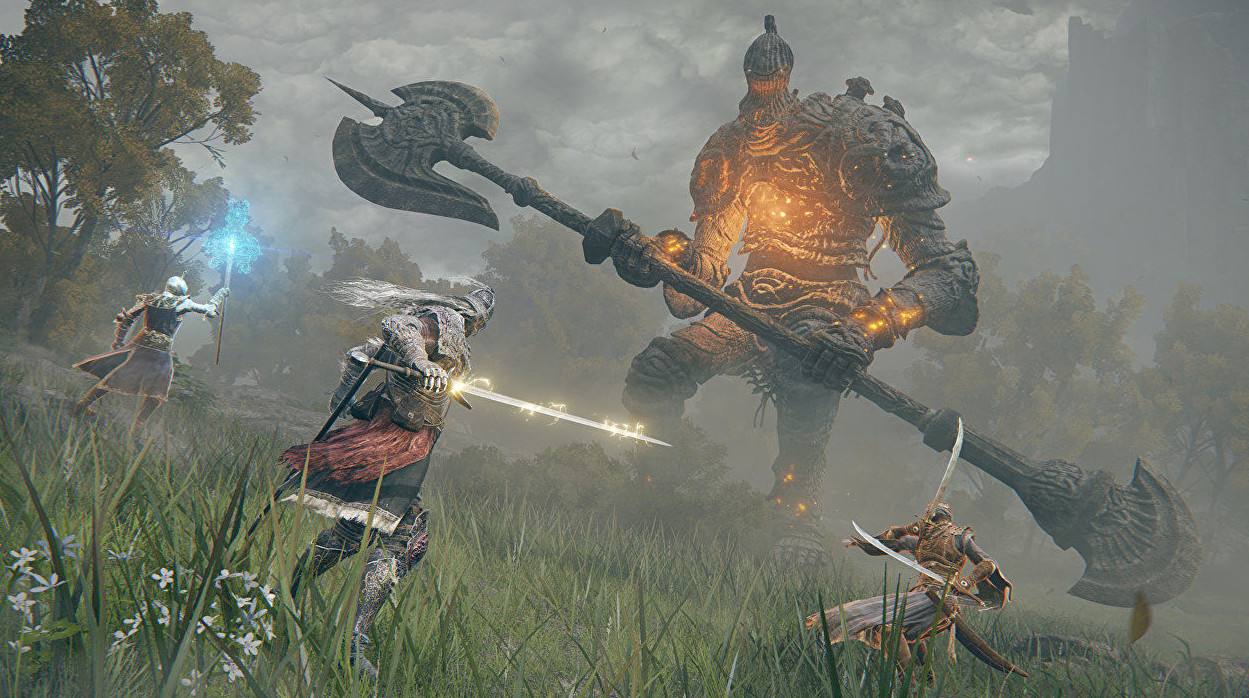 Elden Ring
Another game from the Souls-like market and another game to punish us harshly. It's a stand-alone entry to look forward to with the fantasy dial turned right up, so no need to have played any Dark Souls or Bloodborne beforehand. I'm also greatly looking forward to seeing more of the George R. R. Martin influence once we get stuck into the game!
Be sure to check out last week's Coming Out to see what you may have missed!
What new titles coming out are you most excited for this week? Let us know!