Each week there are plenty of new games coming out. Although with so much going on it can be hard to keep track of them all. Thankfully Checkpoint is here to sift through them all and bring you our highlights of the week.
So let's jump in and have a look at what's coming out in gaming this week.
ELEX II
Date: 01/03/2022
Genre: Action / Adventure / RPG
Platforms: PC, PS4, PS5, Xbox One, Xbox Series X
"ELEX II is the sequel to ELEX, the vintage open-world role-playing experience from the award-winning creators of the Gothic and Risen series, Piranha Bytes. ELEX II returns to the post-apocalyptic Science Fantasy world of Magalan – with massive environments that can be explored with unrivaled freedom via jetpack, you will be able to move through the epic story any way you want."
FAR: Changing Tides
Date: 01/03/2022
Genre: Action / Adventure
Platforms: PC, PS4, PS5, Xbox One, Xbox Series X, Switch
"An atmospheric vehicle adventure that follows the emotional journey of a boy and his ship as he embarks on a voyage to find a new home. Sail stormy waters, dive unknown depths, and explore forgotten ruins in a beautifully realised, flooded world."
Conan Chop Chop
Date: 01/03/2022
Genre: Action / Adventure
Platforms: PC, PS4, PS5, Xbox One, Xbox Series X, Switch
"Enter the Wrath-a-Thon, a fiendish challenge created by the evil sorcerer Thoth-Amon to trap the heroes of Hyboria. Crush, kill and maim your enemies with an arsenal of savage weapons as you and your friends take on the minions of evil. Upgrade your village, upgrade your skills and upgrade yourself (seriously, this game will make you a better person).
Conan Chop Chop is the most epic and realistic stick figure game ever to be set in the world of Conan the Barbarian. Discover a delightfully savage world full of epic boss fights, perilous dungeons, and endless amounts of loot and item combinations."
Shadow Warrior 3
Date: 01/03/2022
Genre: Action / Adventure
Platforms: PC, PS4, Xbox One
"Fallen corporate shogun Lo Wang and his former employer turned nemesis turned sidekick Orochi Zilla embark on an improbable mission to recapture an ancient dragon they unwillingly unleashed from its eternal prison. Armed with a punishing mix of blades and bullets, Lo Wang must traverse uncharted parts of the world to track down the dark beast and push the apocalypse back yet again. All it will take is the mask of a dead god, a dragon's egg, a touch of magic, and enough firepower to hold off the impending cataclysm."
Pants Quest
Date: 01/03/2022
Genre: Adventure
Platforms: PC
"Pants Quest is a tiny, lovingly crafted point & click adventure game about finding your way in life. And your pants. Sometimes just getting dressed & leaving the house feels like an impossible task. Follow one man's emotional journey to deal with the hurdles that life can throw at you on a bad day."
Little Orpheus (Port)
Date: 01/03/2022
Genre: Adventure
Platforms: PC, PS4, PS5, Xbox One, Xbox Series X, Switch
"Little Orpheus is a technicolor side-scrolling adventure game inspired by classic movies like Flash Gordon, Sinbad and The Land that Time Forgot. The platforming and light puzzles solving of Little Orpheus are simple enough for casual players but rich enough for seasoned adventure fans."
Pathfinder: Wrath of the Righteous (Port)
Date: 01/03/2022
Genre: Adventure / RPG / Strategy
Platforms: PS4, Xbox One
"Embark on a journey to a realm overrun by demons in a new epic RPG from the creators of the critically acclaimed Pathfinder: Kingmaker. Explore the nature of good and evil, learn the true cost of power, and rise as a Mythic Hero capable of deeds beyond mortal expectations."
Babylon's Fall
Date: 03/03/2022
Genre: Action / RPG
Platforms: PC, PS4, PS5
"BABYLON'S FALL is a brand new take on developer PlatinumGames' critically-acclaimed signature combat. In this cooperative action RPG, you take on the role of a Sentinel, once conscripted prisoners of the Empire who are granted unrivalled powers by a parasitic device implanted to their back: The "Gideon Coffin". Team up with up to 3 fellow players to reclaim the Tower of Babel."
Survival Quiz CITY
Date: 04/03/2022
Genre: Action / MMO
Platforms: PC
"Survival Quiz CITY is a multiplayer Survival Quiz Action game where only your smarts and skills will help you survive! Players answer questions and divide into two groups: winners with correct answers and losers with incorrect answers! Fight to win each round and survive to become the winner!"
Gran Turismo 7
Date: 04/03/2022
Genre: Simulation / Racing
Platforms: PS4, PS5
"With the reintroduction of the legendary GT Simulation Mode, buy, tune, race and sell your way through a rewarding solo campaign as you unlock new cars and challenges. And if you love going head-to-head with others, hone your skills and compete in the GT Sport Mode.
With over 420 cars available at Brand Central and the Used Car Dealership from day one, Gran Turismo 7 recreates the look and feel of classic motors and bleeding-edge supercars alike in unparalleled detail. Each car handles differently and feels unique as you navigate over 90 track routes in dynamic weather conditions, including classic courses from GT history."
Triangle Strategy
Date: 04/03/2022
Genre: Adventure / RPG
Platforms: Switch
"Strategically command a group of warriors after being entangled in a surging conflict between three nations. Key choices you make will influence the story and outcome of this grand conflict. The stunning HD-2D visual style blends 3D environments and modern effects with pixel-art characters and details."
What Lies in the Multiverse
Date: 04/03/2022
Genre: Adventure
Platforms: PC, PS4, PS5, Xbox One, Switch
"A bombastic puzzle platformer about worlds turned inside out. Shift dimensions at the push of a button, solve brain-twisting logistical riddles, and race through the wilds of the multiverse in a bleakly hilarious (and hilariously bleak) story where everything you know can turn on a dime."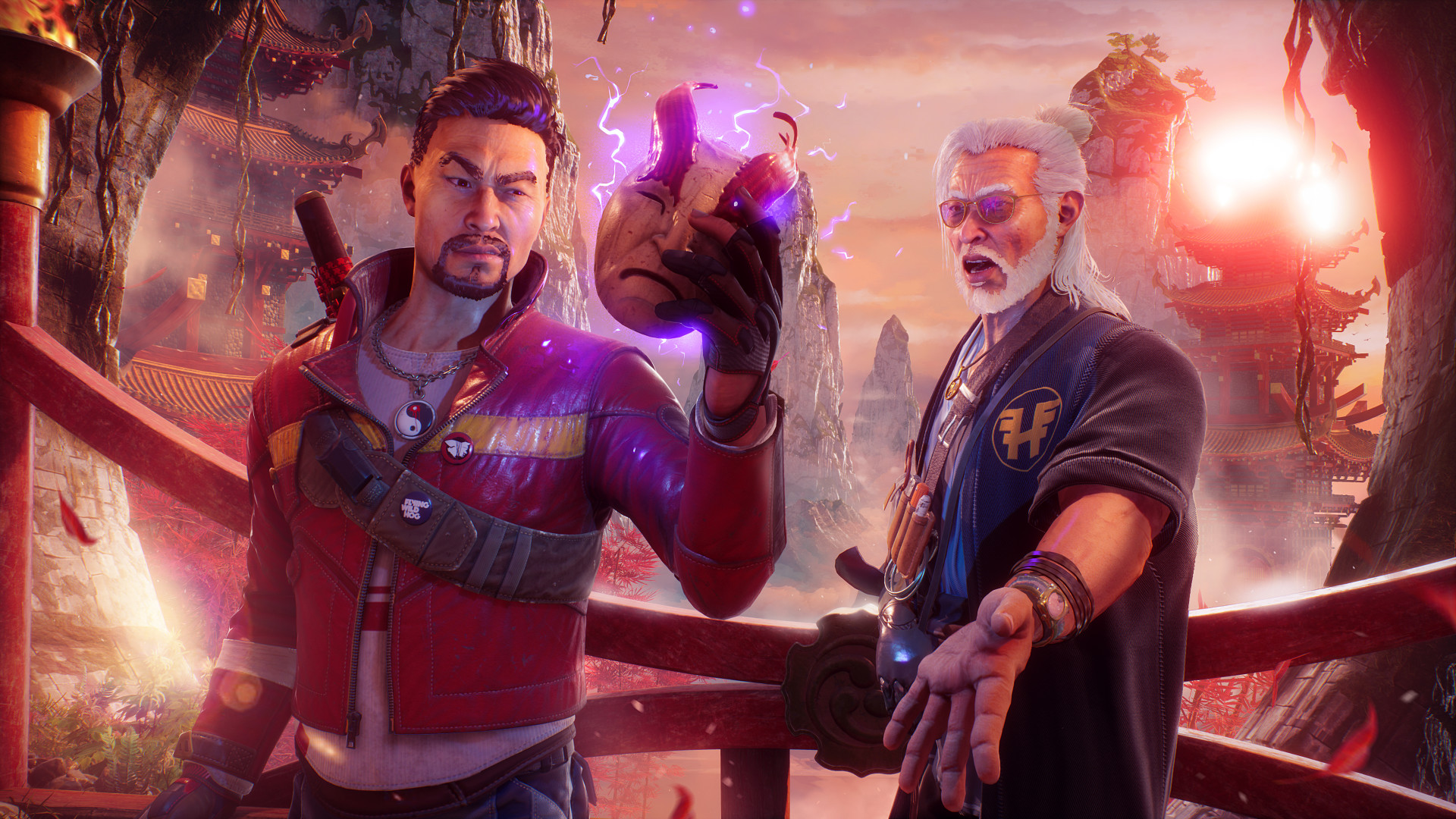 Shadow Warrior 3
Sometimes you just have a real hankering for some carnage, and Shadow Warrior 3 looks to deliver. Whatever madness it is that they're dishing up in this game, I'm already sold!
Be sure to check out last week's Coming Out to see what you may have missed!
What new titles coming out are you most excited for this week? Let us know!