We here at Checkpoint are massive fans of Jacob Leaney, who when making music, goes by the handle of Monster Mansion. We fell in love with the synth-pop indie game developer's 2021 Video World that combined elements of rhythm mechanics that corresponded with Leaney's original catchy tunes. Therefore, we were pretty excited to preview a demo at PAX for his upcoming game, A Halloween Valentine.
The demo shows some similarities to Video World, though Leaney is quick to point out that it is the "spiritual successor" of his previous game rather than a sequel. A Halloween Valentine can be a standalone experience but fans of Video World will see some sneaky little nods to it. It also contains a lot of elements that Leaney's previous game included such as themes of queer relationships, identity, love, and lots of deliciously cheesy puns. Combining puzzle and rhythm mechanics, A Halloween Valentine has been dubbed a "puzzle adventure pop album" meaning that we will of course be hearing more of Monster Mansion's super catchy tunes!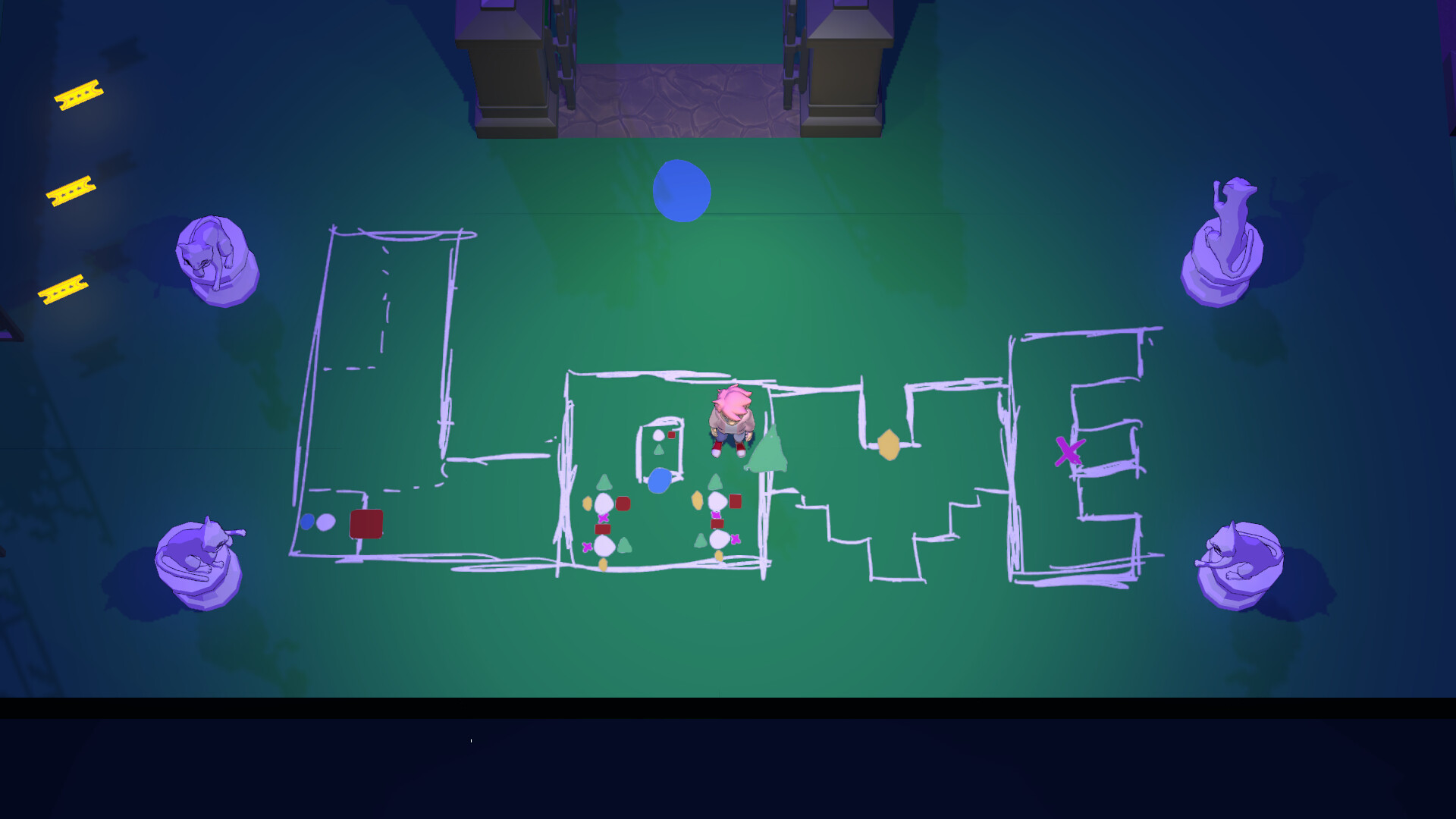 The game is set in a haunted amusement park on Valentine's Day and the demo sees the player moving gargoyle statues to just the right position in order to open locked gates that surround them. The further the protagonist ventures, the closer they are to rescuing the love of their life who just so happens to have been kidnapped by a heartbroken-turned-evil cupid. The rhythm aspect lies in the game asking you to release your hold on the statues on the 3rd beat in order to lock them into place. The music and lyrics heard in the game are all written by Leaney.
In an interview, Leaney said that he hoped that the game would have ten levels with an original song included in each. The first song from the game, Call On You, can be heard now on music streaming services. Leaney will be developing and publishing the title under his studio, Things For Humans, which is situated in Melbourne. A release date has not been announced, but keep an eye on Checkpoint for any news about A Halloween Valentine!