One of the great things about PAX is meeting the developers behind amazing indie games and hearing all about the blood, sweat and tears that have been put into their projects. An even greater occurrence is meeting developers who are super lovely and so passionate about their games that they are brimming with excitement. That is what I experienced when I visited Good Morning Games at their PAX booth. The dev team, which consists of husband and wife Ivan and Tanya, were there from Singapore to promote their upcoming Action Roguelike Knight Crawlers.
On display was a PVP demo of the game which Ivan said he chose so that people could experience the game with their PAX mates instead of playing the game's PVE mode in single-player. The PVP mode sees you and a friend dropped into a room with a barrier between you both. You fight off floods of enemies around you and between each round you are given three random skill cards that include bonuses such as the ability for lightning to strike your enemies or a slight percentage increase to your health, movement and weapon damage. After a certain time, the barrier is lifted and then you duke it out until there is only one of you left standing.
The main campaign involves you customising your knight's appearance, such as changing their hair style/colour and also picking a starting weapon out of the three options provided.
Once your knight is customised to your liking, you are thrown into your first room. Only by defeating a selection of enemies will you be able to gain access to the next room. You do this by stepping on a red circle where you can summon enemies; once these enemies are generated, you can step back onto the circle and summon more, or defeat just the selection you have been given.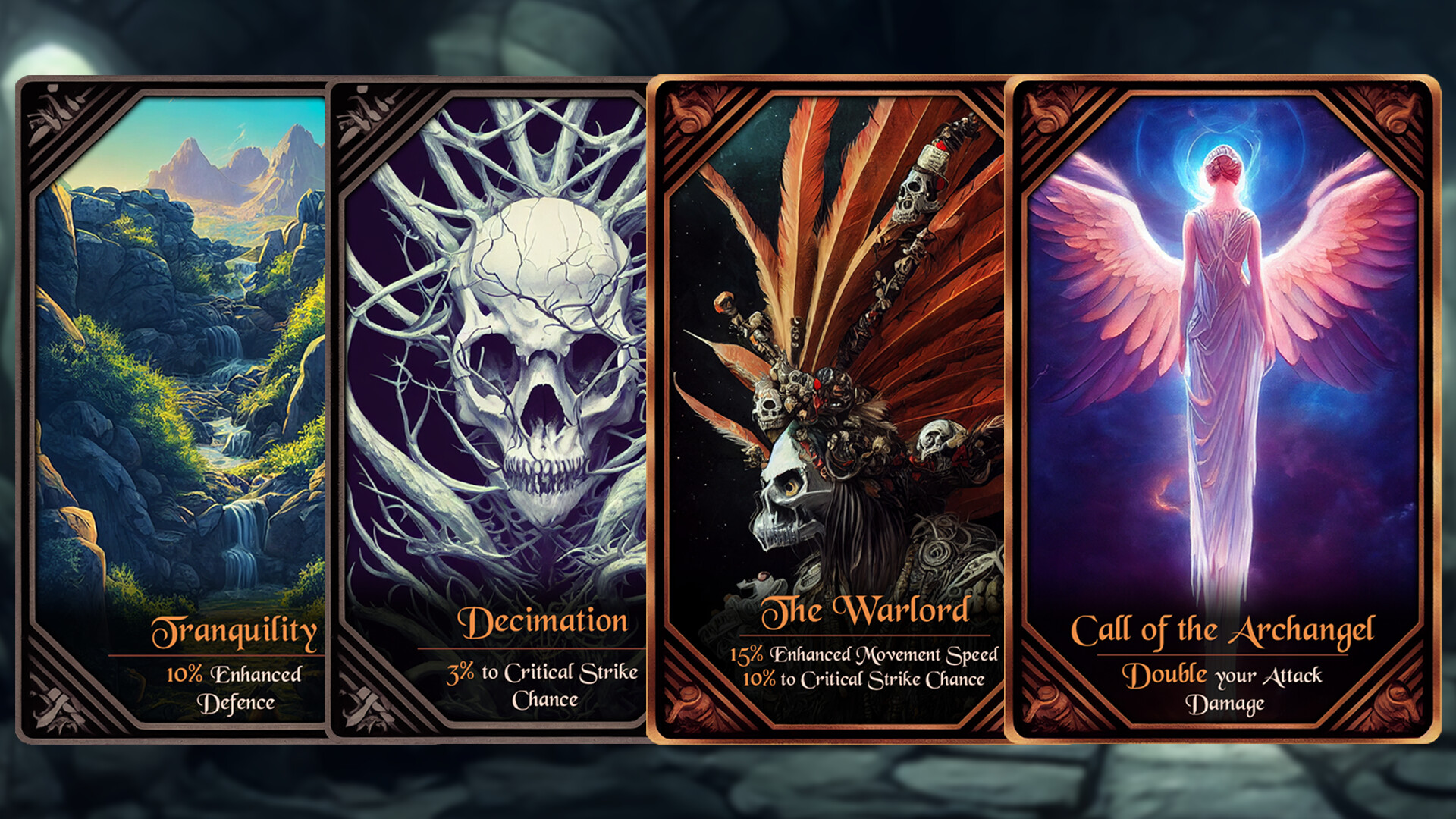 This is a key element of Knight Crawlers – it really wants its players to make their experience with the game as unique and close to their own personal playstyle as possible. If you want to just spawn a few enemies to battle, all well and good, or If you want to spawn dozens, or hundreds of enemies per dungeon, that's cool too! There are also a number of obstacles around the room as you fight your conjured foes such as circular saws that slice across the ground and bladed stakes that spring up from grates.
As mentioned previously, skill cards will be dealt to you between enemy spawns; these cards are absolutely gorgeous and have been crafted by Tanya. Your choice of cards also has an impact on crafting your playstyle, showing once again how important player autonomy is to Good Morning Games.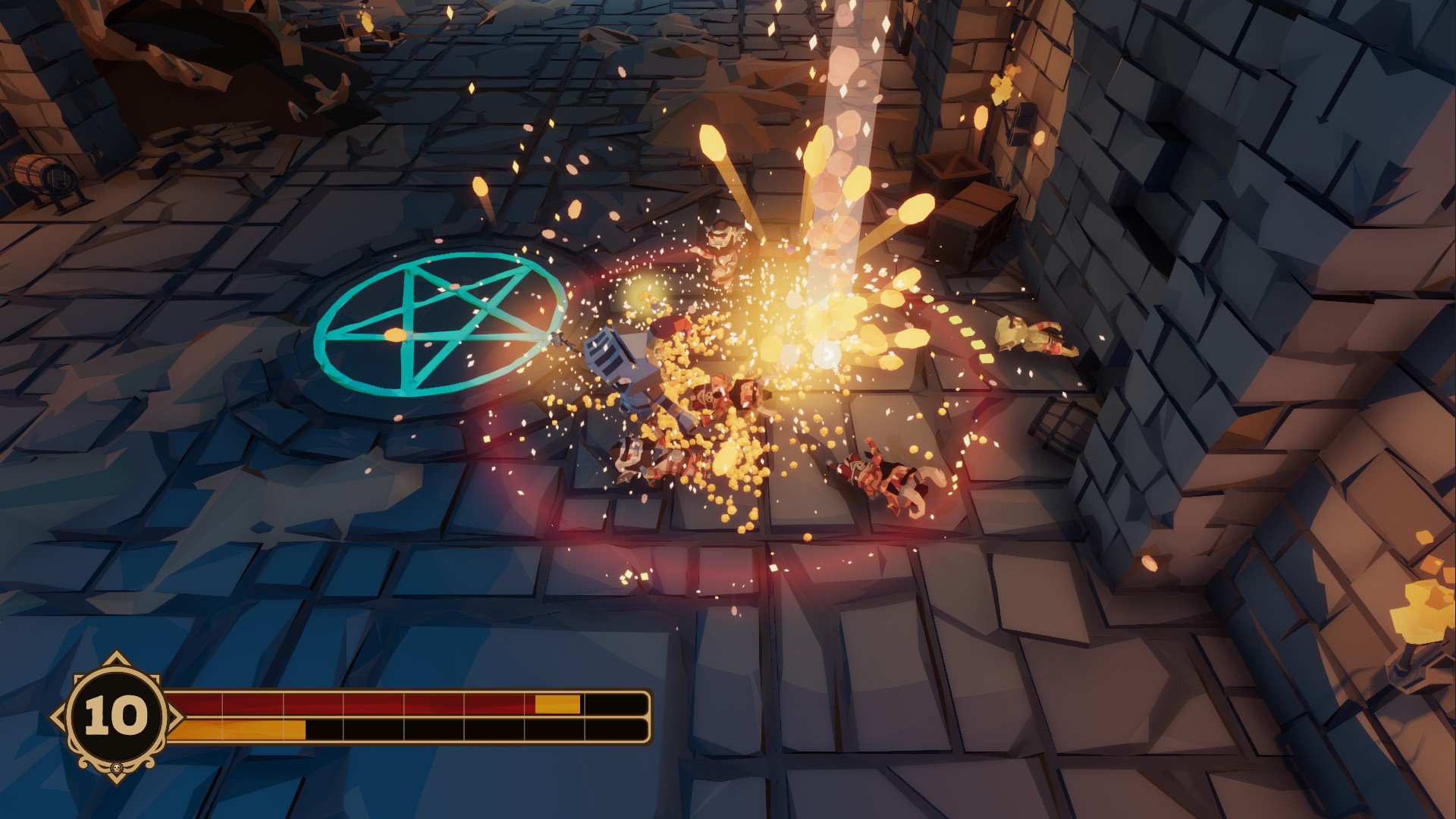 Ivan wants his players to enjoy the game the way they feel most comfortable, which is refreshing due to the popularity of Souls-like games that have the philosophy of  "go-hard-or-go-home." Ivan and Tanya will be introducing more features to make the game accessible to people who may struggle with elements of traditional game mechanics.
Knight Crawlers does not have a release date yet, but you can play the very fun demo on Steam right now!