Welcome to a brand new year of game releases!
Each week there are plenty of new games coming out. Although with so much going on it can be hard to keep track of them all. Thankfully Checkpoint is here to sift through them all and bring you our highlights of the week.
So let's jump in and have a look at what's coming out in gaming this week.
Path of the Midnight Sun
Date: 10/01/2023
Genre: Adventure / Strategy / RPG
Platforms: PC
"Protect a noblewoman reckoning with unholy powers as she wards off the soul of the Demon King sealed inside her. Doubt your own companions, survive against unforgiving hordes of monsters. But beware; every choice has consequences in this epic JRPG adventure of betrayal, romance & self-acceptance."
Kandria
Date: 11/01/2023
Genre: Action / Adventure / RPG
Platforms: PC
"Explore a ruined open world of caverns and settlements. Hack and slash your way through missions: patrol, repair, scavenge – choose your quests and dialogue. Or go fishing, forage mushrooms, and race the clock! The old world is gone – the future is up to you."
Gross
Date: 11/01/2023
Genre: Action / Strategy
Platforms: PC
"GROSS is a unique twist on the classic tower defense genre. After building your formidable defenses, you will jump into the fray to take on enemies head-on. Make sure to collect as much cash as possible to upgrade your defenses and stay ahead of the game."
KartRider: Drift
Date: 11/01/2023
Genre: Racing
Platforms: PC, Android, iOS
"Welcome to the newest free-to-play title in the popular multiplayer racing franchise with over 380 million players! KartRider: Drift is the only free-to-play, cross-platform kart racer with arcade thrills, and the fastest drift fueled skilled competition. With deep kart and character customization in stunning high-definition, fun and chaos awaits you on the track.
Challenge your friends across platforms with no barriers, no paywalls, and no pay-to-win elements preventing you from having a great time while topping the leaderboards. Created from the ground up for dynamic online gameplay, there are huge content updates every season."
Children of Silentown
Date: 11/01/2023
Genre: Adventure / Indie
Platforms: PC, PS4, PS5, Xbox One, Xbox Series X, Switch
"Children of Silentown is a dark adventure game that tells the story of Lucy, a girl growing up in a village deep in a forest inhabited by monsters. People disappearing is nothing uncommon here, but this time, Lucy is old enough to investigate on her own. Or so she thinks."
Drago Noka
Date: 12/01/2023
Genre: Simulation / Indie
Platforms: PC, Switch
"The surface has become overrun with huge giants and dangerous pests, leaving an uninhabitable world in their quake. Humans have nowhere to live, and so… they live on the backs of dragons! Develop your very own village, gather various materials, and create new items with your very own hands."
Gatewalkers
Date: 12/01/2023
Genre: Action / Adventure / RPG
Platforms: PC
"Gatewalkers is a cooperative action RPG game with survival elements, where players travel across different worlds in order to save their own. Explore procedurally generated worlds, face hostile inhabitants, face challenges like extreme weather conditions, toxic atmosphere, lack of water and more."
Breakers Collection
Date: 12/01/2023
Genre: Action
Platforms: PC, PS4, PS5, Xbox One, Xbox Series X, Switch
"Breakers Collection features both of the original games (Breakers and Breakers Revenge) and a brand new content for the cult-classic among the fans of Fighting Games, that was first released in 1996 for the Neogeo and Arcades and after released with a sequel in 1998 with additional playable characters, balance adjustments and new gameplay elements."
LONE RUIN
Date: 12/01/2023
Genre: Action
Platforms: PC, Switch
"Lone Ruin is a spell-based roguelike twin-stick shooter with a focus on replayability. Play as an explorer who seeks a mysterious ancient power and venture in a ruined magical city, built atop a source of magic used by olden mages to power and transform themselves. Dive deeper and deeper, battling your way through twisted creatures, utilising your very own magic abilities to ultimately reach the center of the Lone Ruin."
Sailing Era
Date: 12/01/2023
Genre: Adventure / RPG
Platforms: PC
"Every voyage is a journey of "Sailing & Beyond" in Sailing Era! Navigate your fleet and sail for fun; run a business; have a romantic encounter in the tavern; capture pirates amid intense battle; explore inland for treasure… Experience foreign culture, make novel discoveries, and sail away!
The story takes place during the era of great geographical discovery in the 15th to 17th century. The world is linked by nautical routes, leading to an upsurge in ocean exploration.
Every young navigator of this era dreams of their own ship to sail freely through the ocean. Some seek to change their destiny, others hope to make history."
(No trailer available)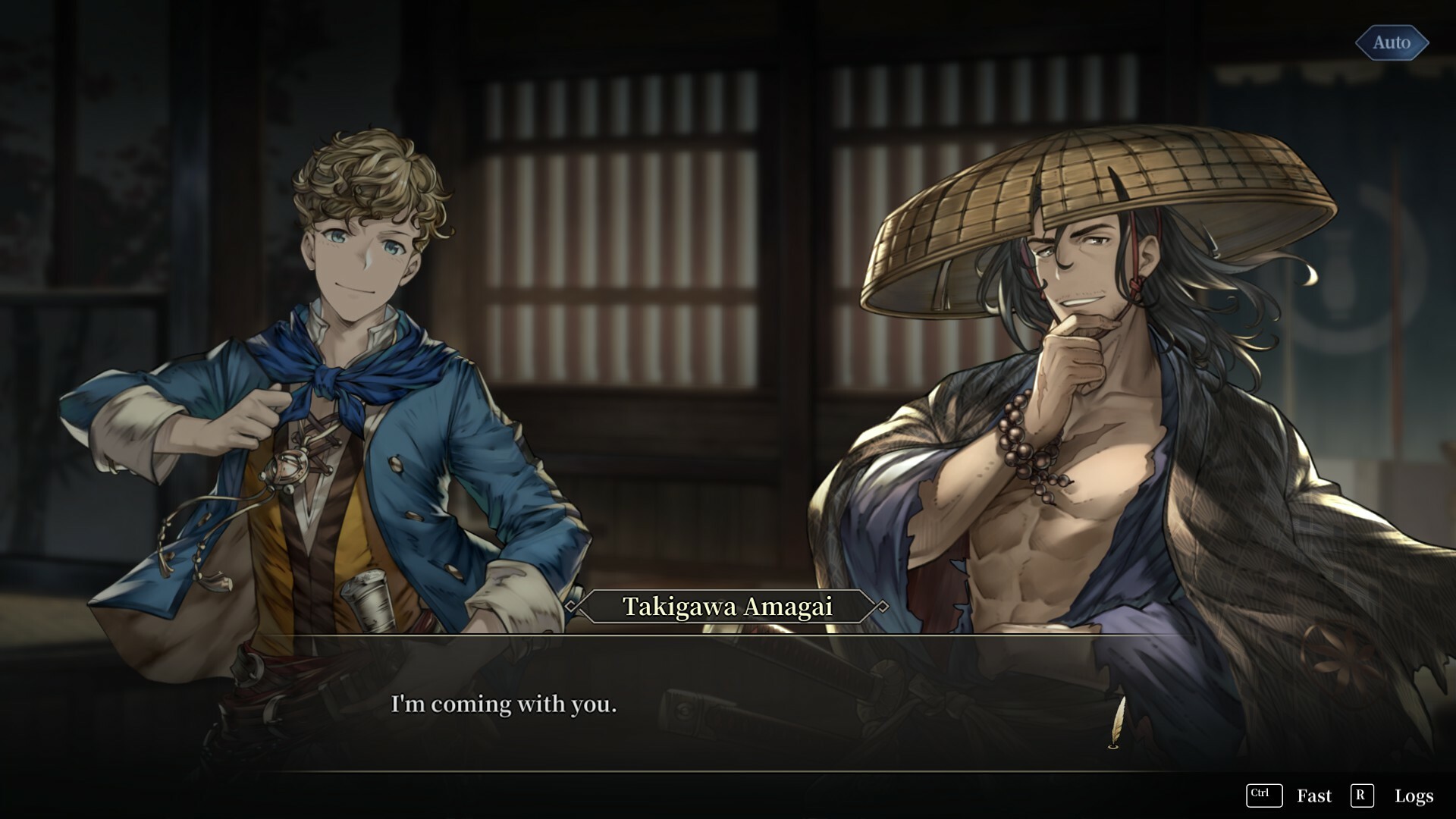 (Image via steam page)
Vengeful Guardian: Moonrider
Date: 12/01/2023
Genre: Action / Indie
Platforms: PC, PS4, PS5, Switch
"Vengeful Guardian: Moonrider is a side-scrolling action platformer that channels the golden age of classic 16-bit action games in a full-throttle quest for revenge. Created to defend a totalitarian state, the Moonrider rejects its programming and now seeks vengeance on its creators."
ONE PIECE ODYSSEY
Date: 13/01/2023
Genre: Action / Adventure / RPG
Platforms: PC, PS4, PS5, Xbox Series X
"A new RPG from the hugely popular manga and anime series ONE PIECE, commemorating the 25th anniversary of the series!
The famed pirate, Monkey.D.Luffy, better known as Straw Hat Luffy, and his Straw Hat Crew, are sailing across the New World in search of the next island and the next adventure that awaits them. But during their voyage they are caught in a storm and shipwrecked. They find themselves washed up on a lush tropical island surrounded by constantly raging storms…
Separated from his crew, Luffy sets off on a grand, new adventure to find his friends and escape the island!
Dangerous new enemies, terrifying forces of nature, and more await them!"
Aurora's Journey and the Pitiful Lackey
Date: 13/01/2023
Genre: Action / Adventure
Platforms: PC, PS4, PS5
"Join Aurora and the Lackey in this side-scroller adventure with Run and gun and platformer mechanics, mini-games and lots of enemies. In 1927, Aurora, a young astronomer, receives the journal of her father who disappeared four years earlier and embarks on a journey to find him."
SimRail: The Railway Simulator
Date: 13/01/2023
Genre: Simulation
Platforms: PC
"SimRail is new, advanced railway simulator. Master high-speed long-distance EMU, heavy freight hauls and suburban trains. Travel 500 km of geodetic-data based real routes. Become train dispatcher and control the traffic according to the schedule or cooperate with other players on multiplayer mode."
Dragon Ball Z: Kakarot (PORT)
Date: 13/01/2023
Genre: Action / RPG
Platforms: PS5, Xbox Series X
"Relive the story of Goku and other Z Fighters in DRAGON BALL Z: KAKAROT! Beyond the epic battles, experience life in the DRAGON BALL Z world as you fight, fish, eat, and train with Goku, Gohan, Vegeta and others."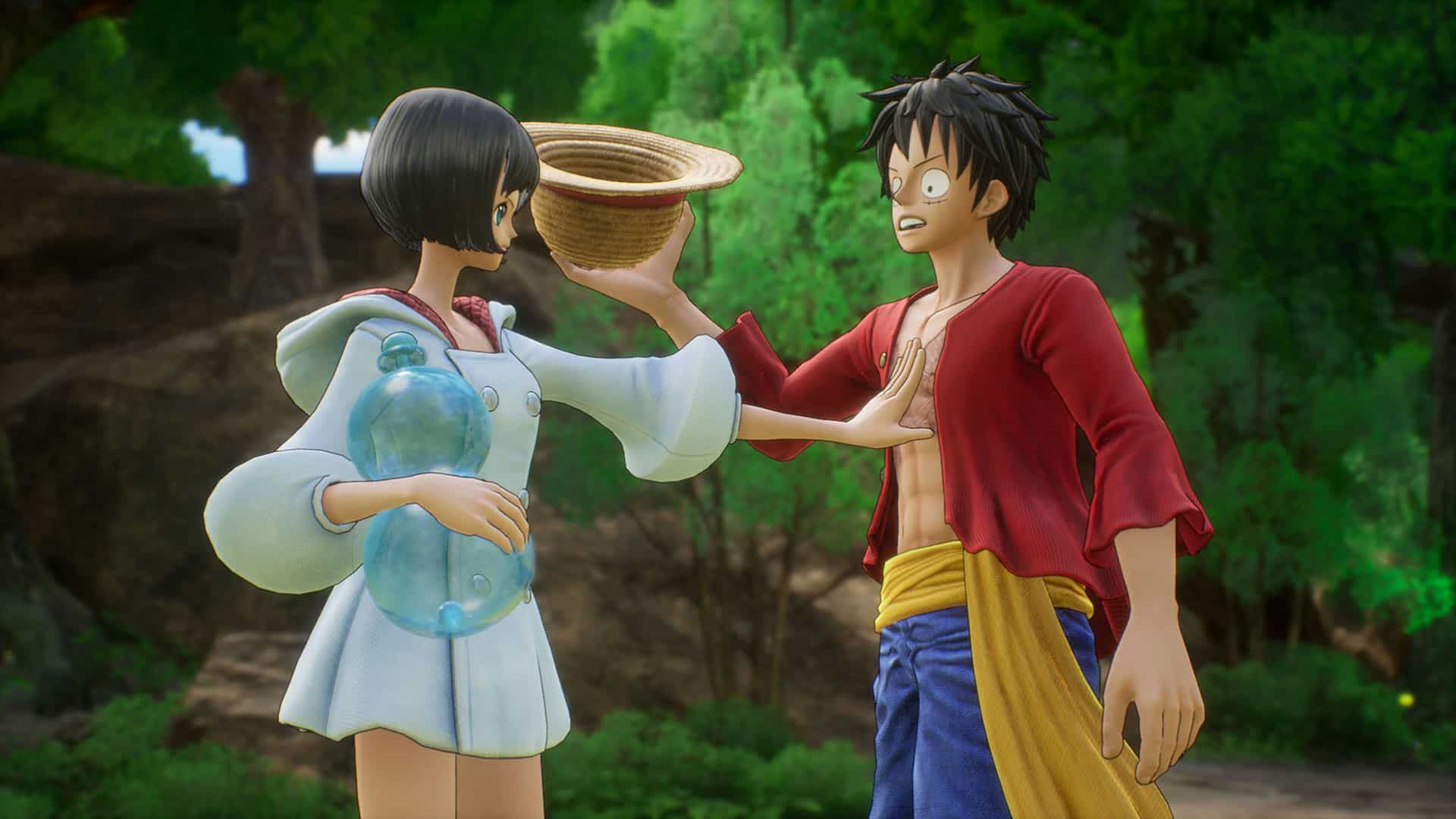 ONE PIECE ODYSSEY
Anime fans will be excited for this one. Getting to play as your favourite characters living the exciting pirate life is a great way to kick this 2023 into gear.