2022 proved to be an absolutely incredible year for video game releases. Across both the indie and AAA scene, every month was packed full of memorable releases that left an impact upon the gaming sphere. It was no easy task to narrow those releases down to a list of just 10, though that's exactly what we've done as the entire Checkpoint Gaming family voted on the best video game releases of the year. Without further ado, here's out top 10 list of gaming releases for the year of 2022.
And if you prefer to listen rather than read, below you'll find our GOTY 2022 podcast:
#10 – NORCO
Let others say what they will about the best narrative game of the year, but in terms of raw mastery over the written word, NORCO has everyone beat. Set in the real-world Louisiana town of the same name, you follow the protagonist Kay as she searches for her missing brother. She soon gets caught up in a strange adventure involving corporate conspiracies, weird cultists, and a family secret.
It calls itself "Southern Gothic", which is a perfect description of the hauntingly beautiful experience. Not Since Dysco Elysium has a game been so well written. – Edie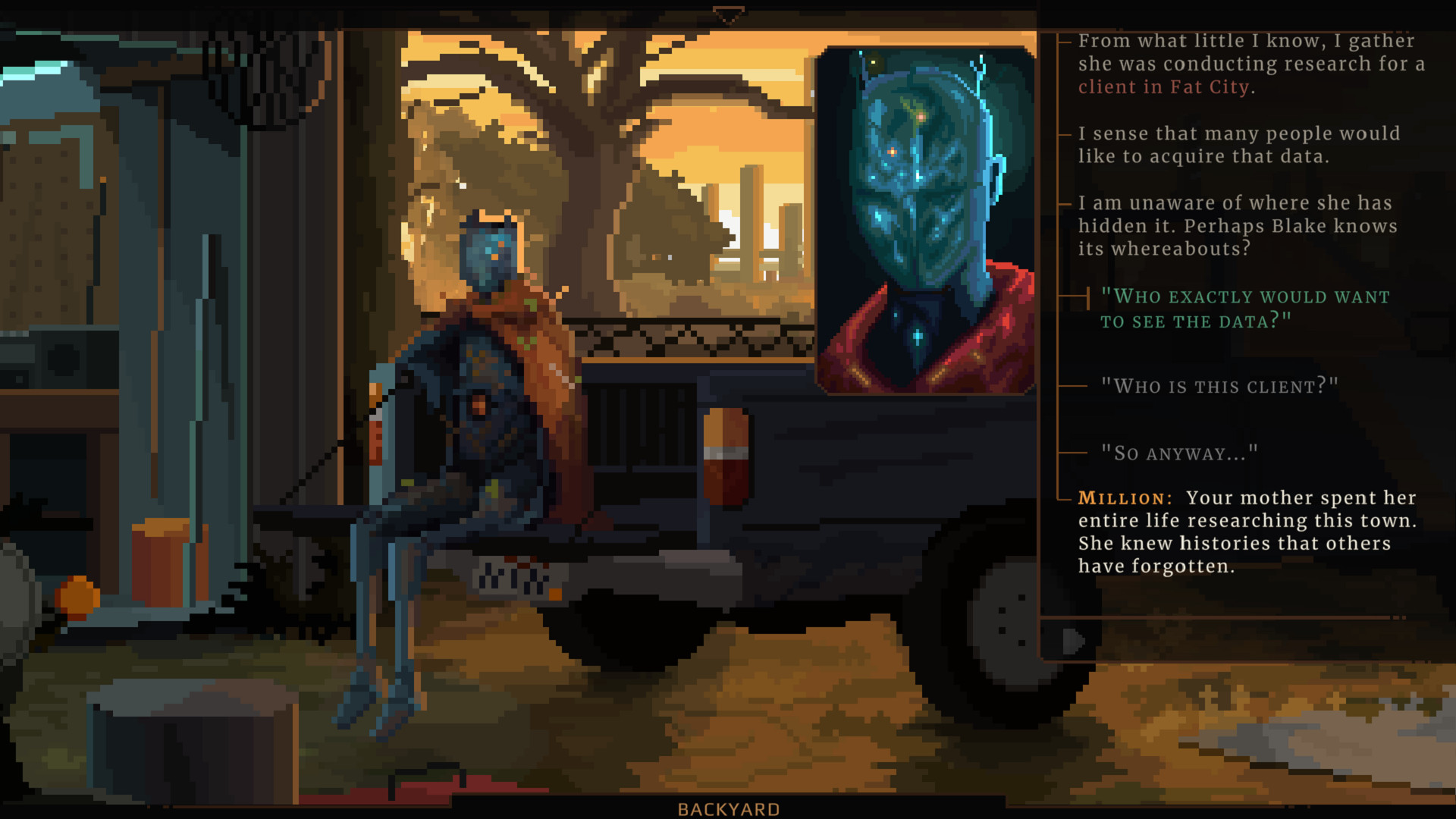 #9 – Neon White
Neon White was one of the more surprising hits from earlier this year. Developed by Angel Matrix, it brought a novel approach to the first-person shooter genre through its focus on speedrunning and platforming. Through its excellent level design and novel Soul Card mechanics, blasting demons and zooming through its stages felt incredibly intuitive and enjoyable.
Despite its decent level of challenge, the ability to instantly restart each of its short stages at the press of a button created an amazing sense of flow, where each mistake was a learning experience instead of an aggravating setback. Combine that with leaderboards, secrets hidden off the beaten path, as well as special challenge stages and sidequests, Neon White brings a lot to the table and kept me engaged long after the end credits. Neon White is an excellent introduction to speedrunning, a fantastic experience overall, and definitely one of the year's highlights. – Tom
#8 – Xenoblade Chronicles 3
Combining the best elements of the first two titles into an epic adventure, Xenoblade Chronicles 3 was undoubtedly this year's JRPG highlight. Developers Monolith Soft crafted a beautiful, melancholic world filled to the brim with intricate quests, fearsome monsters, and gorgeous vistas. It pushes the Nintendo Switch to its absolute limits in terms of visual design, and this rendition of the series' infamously colourful voice acting features some of the best performances to date.
Not only is the world design top-notch, but the revamped combat blends the focus on party-build from the first Xenoblade title with the variety of the second, leading to an incredibly deep and fulfilling battle system (which is continuously being enhanced through DLC). And, of course, Monolith Soft have outdone themselves with a plot that surprises, delights, infuriates, and inspires. The weight of its narrative lingers in your brain well after the end credits roll. Superb, utterly compelling storytelling. – David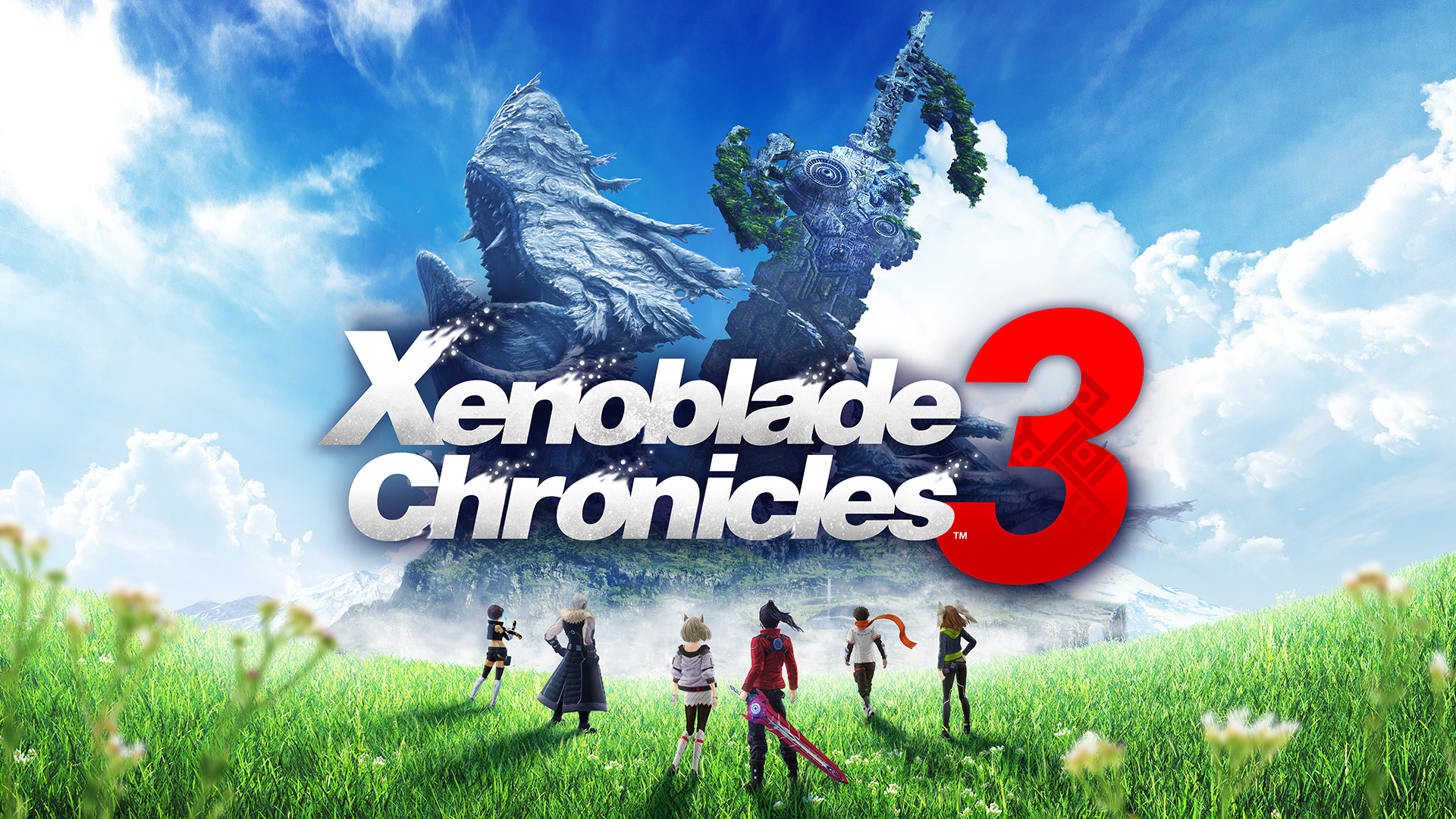 #7 – A Plague Tale: Requiem
A sequel to a brilliant stealth horror game, A Plague Tale: Requiem keeps the momentum going to deliver an emotional tale about two helpless siblings trying to survive while the world literally falls apart around them. Amicia and Hugo are distressingly relatable, owing to the terrific writing and performances behind them. They have to find a cure for Hugo's worsening health problems as the stakes get higher and their enemies are stronger than ever. This is an extremely violent horror game, with scenes so graphic I struggled to watch, but this story about a sister protecting her brother at all costs is too compelling not to see through to its end. 
The stealth and combat levels are much bigger than before, giving you plenty more mechanics, puzzles, and tools to escape or fight your enemies with. And let's not forget the game's most impressive element – the ocean of rats slowly devouring France. The rats are important to the narrative and are creatively used in gameplay, but they're mostly so disgusting you can't look away. This isn't a AAA horror game, but has more than enough ambition and promise to stand next to the best in the genre. I'm not usually a fan of horror, but I'm glad I played A Plague Tale: Requiem. – Pedro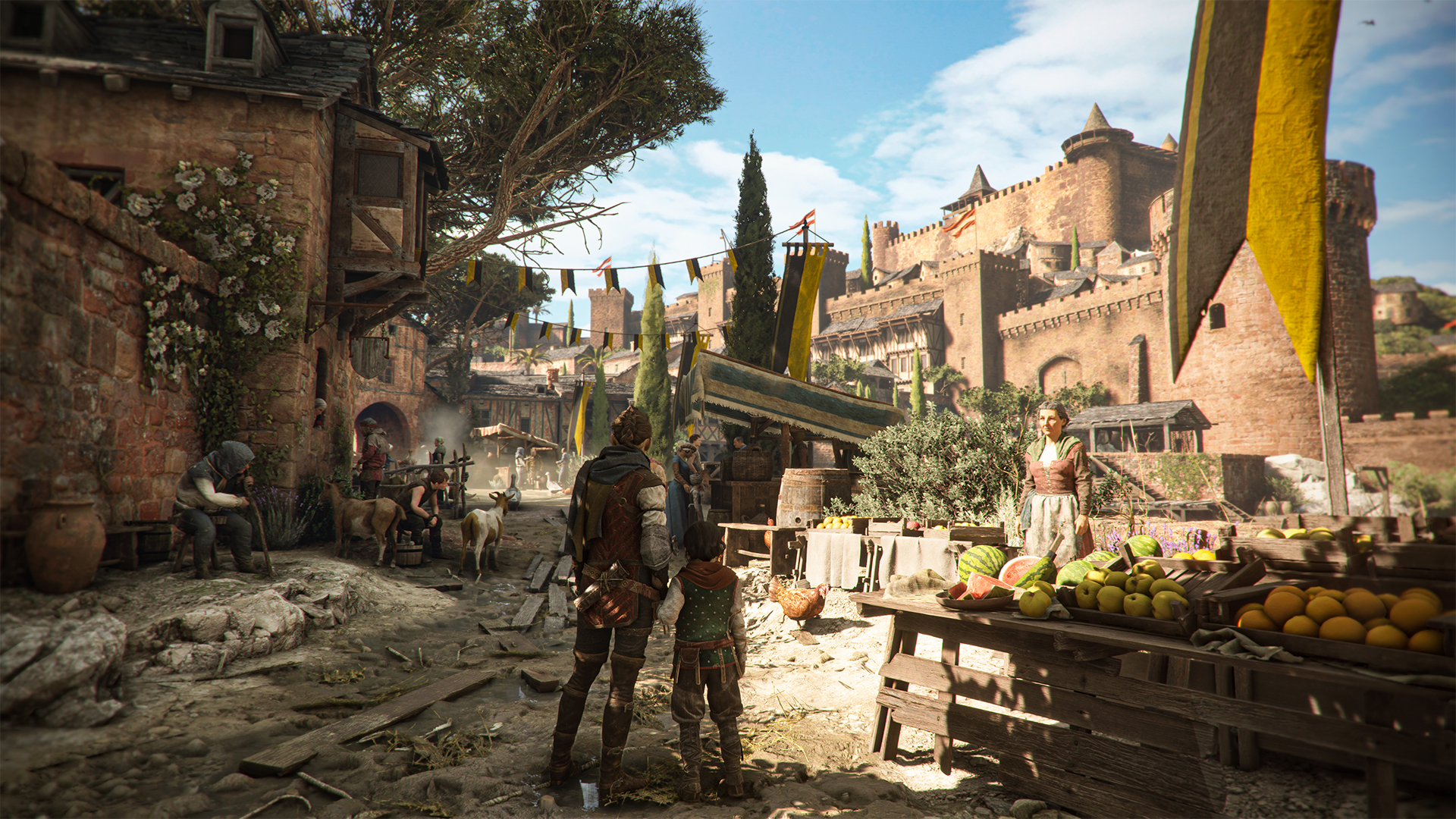 #6 – Stray
Published by Annapurna Interactive and developed by BlueTwelve Studio, Stray has you play as a cat in a cyberpunk world where you're tasked with returning home after falling to the depths of a ruined city. The world-building is evoked by notes, clutter, and listening to the robots that inhabit the world. You're allowed to explore each area at your own pace, finding key secrets and buttons to add to your little bag.
The visuals are so downright mesmerising. With bright blues and deep reds, it really makes the place feel so lived in. Despite having robotic NPCs, there is still so much humanity and personality felt within the world and the characters around you, managing to tell a tale that pulls at your heartstrings. There aren't many games like this, so it's great to see Stray come out with a bang. Considering it's the developer's first game, it's an absolutely unbelievable triumph. – Melissa
#5 – Immortality
No games have been as experimental and unique this year as Immortality. Serving as FMV (full-motion video) director Sam Barlow's third foray in the genre, captivating human performances, uniquely abstract storytelling, and twists upon twists make this a masterpiece of an experience.
Immortality follows the investigation of a missing cult actress that has disappeared some decades ago. Three movies starring the actor were made, though not all complete. Mysteries tie like a conspiratorial thread throughout. With hours upon hours of footage landed upon your lap, it's up to you to dig deep into the rabbit hole. It's here that putting on the detective hat becomes immensely rewarding. Clever match-cut technology allows players to click on an object or actor and then be transported into another scene of relevance, whether that's table reads, auditions, or other behind-the-scenes footage. No one is making experiences quite like this while actually pulling it off. Uncompromised, deep and masterful, Immortality is one of this year's best. – Charlie
#4 – Cult of the Lamb
Homegrown hit Cult Of The Lamb is the Aussie indie that could! Melbourne studio Massive Monster dropped their cult hit rogue-like meets colony sim in August to resounding praise that's echoed across not only the local but worldwide games industry.
Players are obsessed with the cute possessed lamb protagonist, spawning an absolute slew of merch including plushies and even woolly controllers! This is a standout game in my eyes since not only is it an incredible game, but it's been so awesome to see the community surrounding the game become its own little cult of devout possessed lamb lovers. – Alex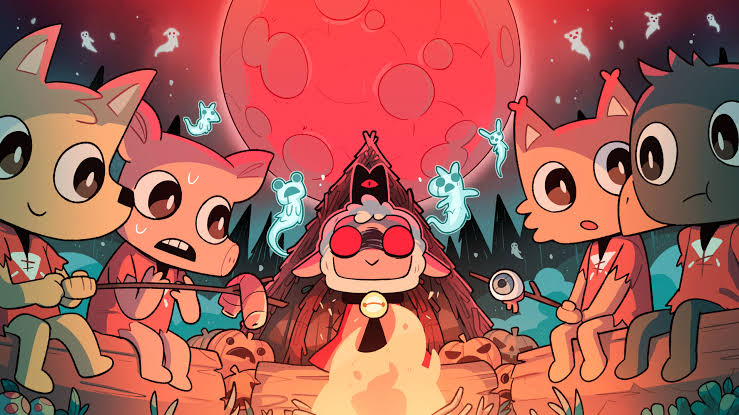 #3 – Horizon Forbidden West
Horizon Forbidden West did an incredible job of delivering a truly remarkable follow-up to its beloved predecessor. Players – old and new alike – had the opportunity to explore Aloy's world without any barriers, allowing them all to enjoy every detail this game has to offer! The story continued bringing in plenty of new loveable characters who join our intrepid protagonist in her journey across the land. Our beloved protagonist Aloy continues to gain character growth and develop into an even more memorable character.
Horizon Forbidden West also brings us gorgeous visuals, innovative gameplay mechanics, and an amazing soundtrack on top for good measure. Guerilla Games included a plethora of accessibility options for those players who need assistance, too! All these elements come together masterfully creating what can only be labelled as one epic sequel! – MrsLlante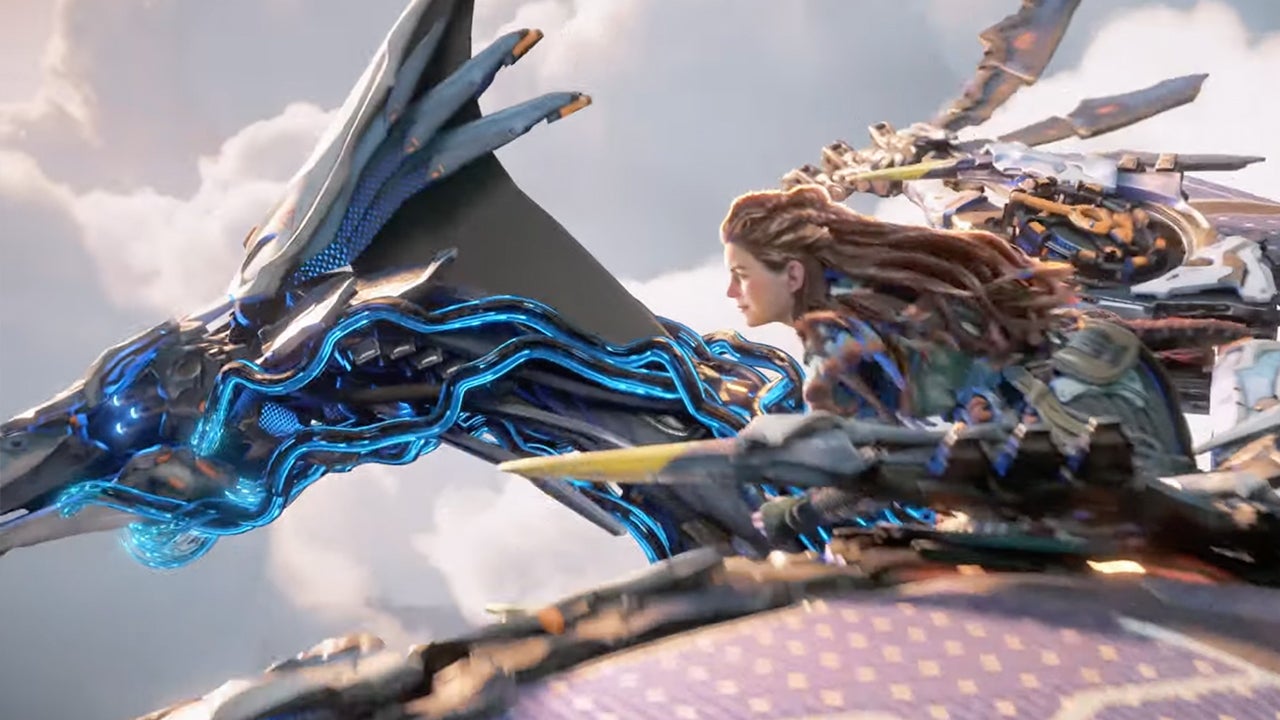 #2 – Elden Ring
Leaving a massive impact upon its release back in February of this year, Elden Ring got people talking and shocked us with its hugely unique world full of amazing surprises in every single corner. An open-world Dark Souls was always interesting in concept, but what we got with Elden Ring blew all expectations away as the developers finely tuned such a fascinating universe and gave players the tools to tackle it in whatever means worked for them.
Using difficulty as a learning tool, the huge range of content available in Elden Ring not only provided opportunities for rich world-building but gave more freedom to the player to move in whatever direction they wanted. Gone are the roadblocks of past Souls games as struggling players can simply circumvent those tricky bosses and tread a different path. Showcasing such intelligent design decisions, immaculate attention to detail, and deeply rewarding exploration. It's hard to consider a 2022 Game of the Year list without giving some serious thought to Elden Ring. – Elliot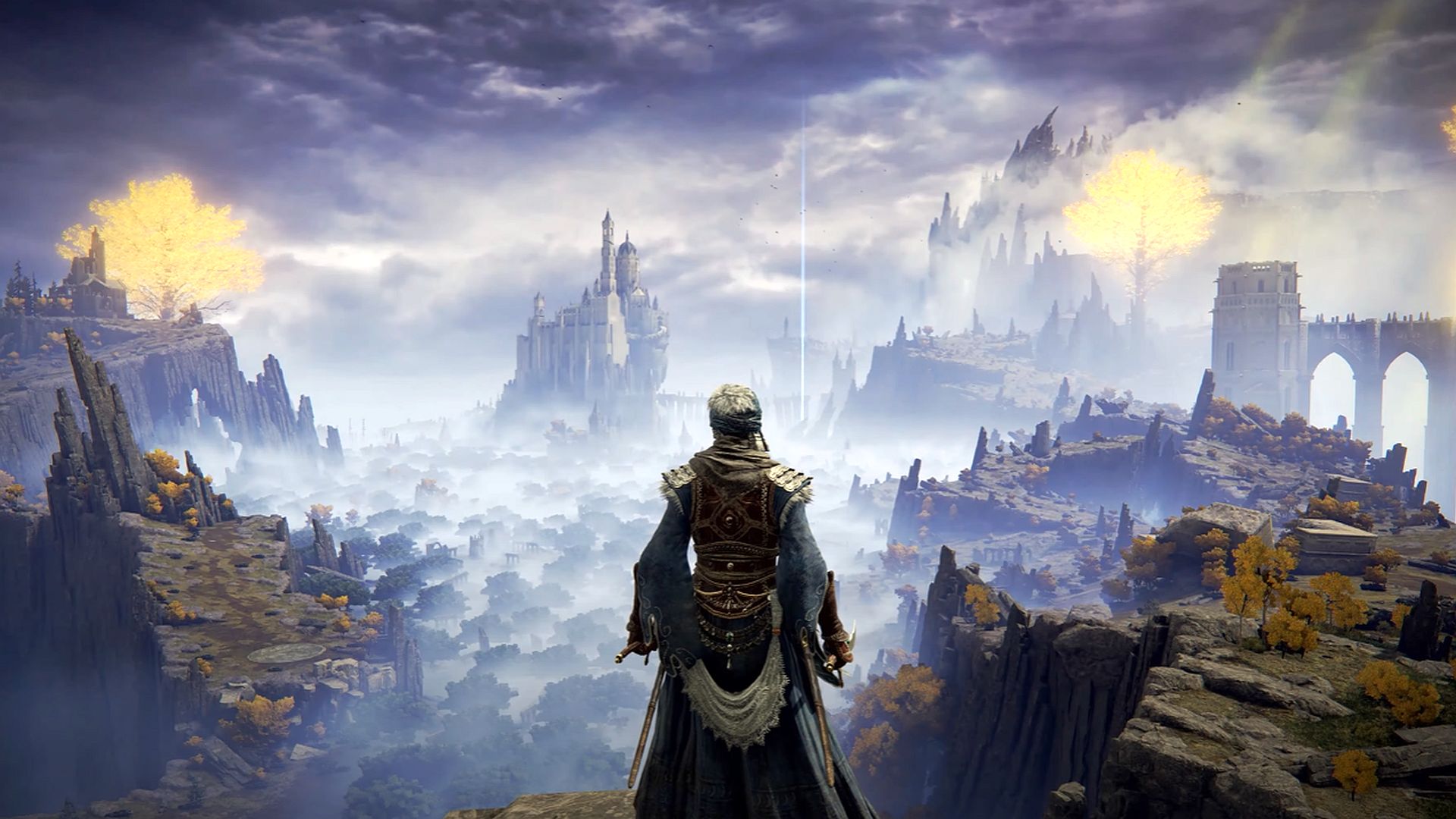 #1 – God of War: Ragnarök
God of War Ragnarök had an incredibly tall task in following up our 2018 Game of the Year, God of War, but somehow this sequel manages to surpass everything that was brilliant in 2018 and includes thoughtful gameplay additions that truly enhance the action-adventure experience. With many dangling narrative threads from the first game, Kratos has many enemies, and his fatherly protection of Atreus is more intense than ever, even though he knows that his son is growing into his own complex person.
With more combat options that extend to more puzzle-solving potential from the jump, it's violently captivating as you're ripping apart enemies with the now trademark singular camera shot taking you to diverse environments full of hidden secrets and satisfying side quests. What sends Ragnarök over the edge though is the way it fleshes out the many other compelling characters in its universe. No longer just a story about father and son, plenty of other brilliant mythological beings get the time to shine, all brought to life by a fantastic cast. God of War Ragnarök is the perfect mix of innovative gameplay and heartfelt narrative that makes it stand out as a triumph in game design. Santa Monica Studio has nailed it once again. – Luke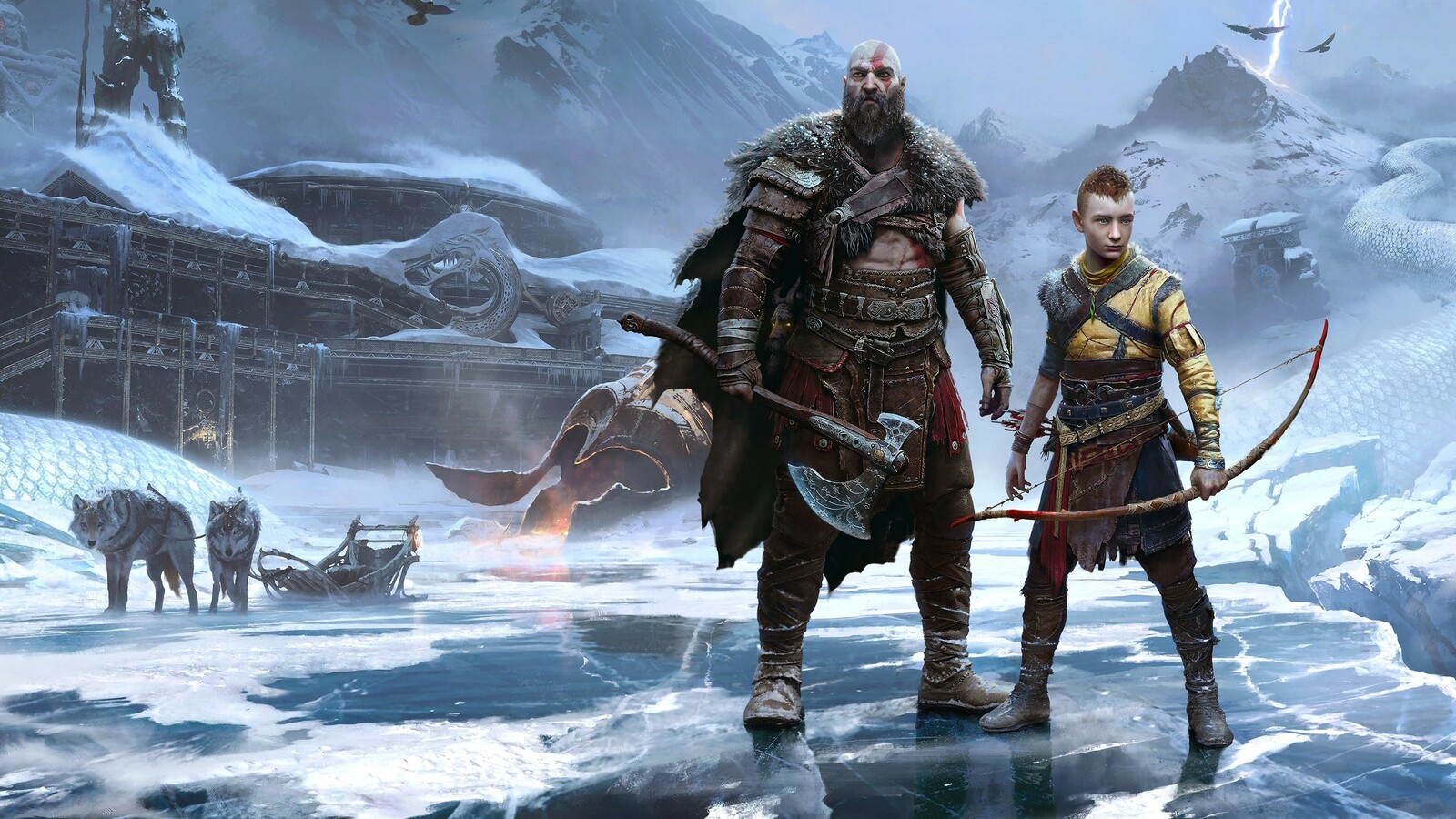 And there you have it, Checkpoint Gaming's Top 10 games of 2022. Do you agree with our choices? What was your favourite game of the year?