Each week there are plenty of new games coming out. Although with so much going on it can be hard to keep track of them all. Thankfully Checkpoint is here to sift through them all and bring you our highlights of the week.
So let's jump in and have a look at what's coming out in gaming this week.
Farlanders
Date: 17/01/2023
Genre: Strategy / Simulation
Platforms: PC
"Lead the charge in establishing a colony on Mars in this turn-based strategy game with a nostalgic look but fresh gameplay. Use specialized tools to terraform the planet, build residential areas for your colonizers, and construct resource-producing factories in an effort to become a self-sustaining society."
RE:CALL
Date: 17/01/2023
Genre: Adventure
Platforms: PC, Xbox Series X, Switch
"In RE:CALL you play through the memories of the character you're controlling. Your actions inside these flashbacks have immediate consequences in the present moment, letting you take advantage of the situation in order to progress the story. Tackle mind-bending puzzles that rely on altering your own memories to shape the future."
Surviving the Abyss
Date: 17/01/2023
Genre: Strategy / Simulation
Platforms: PC
"Earth, 1976. The cold war is in full swing and you have been tasked to construct and direct a deep sea research facility working to perfect human cloning. Survive against the odds in the unforgiving abyss maintaining oxygen, power, food, and much more to keep your crew alive. Discover and mine resources for construction, light your way in the dark, and expand into your surroundings to advance your research.
Capture the diverse, highly-adapted flora and fauna of the deep, but beware: the darkness hides unexpected horrors, with only the light keeping them at bay."
World Championship Boxing Manager 2
Date: 17/01/2023
Genre: Simulation / Sports
Platforms: PC
"The boxing world is at your fingertips in this deeply detailed and outrageously entertaining sports management simulation. Enlist competitive fighters, recruit top-notch staff, and ride the hype train all the way to endorsement city! Watch it all play out in the ring as your fighter takes the throne…or gets KO'd."
BLINNK and the Vacuum of Space
Date: 17/01/2023
Genre: Adventure / Simulation
Platforms: PCVR
"BLINNK and the Vacuum of Space is a VR space adventure for everyone, designed with autistic players in mind. Welcome to deep space station Norpopolis! Mischievous creatures called groobs have escaped after a laboratory accident and are causing chaos all over the station. Using your trusty Vacuumiser 5000, your task is to help BLINNK catch them all and bring them back to the lab to restore order."
Graze Counter GM
Date: 18/01/2023
Genre: Action
Platforms: PC, PS4, PS5, Xbox One, Xbox Series X, Switch
"A refreshing and highly re-playable bullet hell style shooter that WANTS you to play dangerously! Ride the razor's edge of life and death in this high-risk high-reward danger oriented arcade style shooting game."
Persona 3 Portable (port)
Date: 19/01/2023
Genre: Adventure / RPG
Platforms: PC, PS4, Xbox One, Xbox Series X, Switch
"Experience the iconic, critically acclaimed RPG that reinvented the Persona series, Persona 3 Portable, now newly remastered for modern platforms.
Shortly after transferring to Gekkoukan High School, the protagonist encounters the "Dark Hour." Unfamiliar stillness swallows the city, people turn into eerie coffins, and otherworldly monsters called Shadows swarm. When they are attacked by one of these Shadows, and all hope seems lost, the power of the heart, their Persona is awakened. With this newfound power, they pursue the truth of the Dark Hour and face the destiny that awaits them."
Persona 4 Golden (port)
Date: 19/01/2023
Genre: Adventure / RPG
Platforms: PC, PS4, Xbox One, Xbox Series X, Switch
"Inaba—a quiet town in rural Japan sets the scene for budding adolescence in Persona 4 Golden.
A coming of age story that sets the protagonist and his friends on a journey kickstarted by a chain of serial murders. Explore meeting kindred spirits, feelings of belonging, and even confronting the darker sides of one's self."
Colossal Cave
Date: 19/01/2023
Genre: Adventure / Strategy
Platforms: PC, PS5, Xbox Series X, Switch, Quest 2
"Colossal Cave is an exciting point & click adventure into a mysterious cavern – a re-imagining of the celebrated text adventure by Will Crowther & Don Woods. Acclaimed game designer Roberta Williams brings you her vision of the game that inspired her to create her own legendary games."
The Multi-medium
Date: 20/01/2023
Genre: Adventure / Indie
Platforms: PC
"The Multi-Medium is a visually unique 2D puzzle-platformer adventure in which you play as an interdimensional explorer in the multiverse. The world is watching as you embark on a first-of-its-kind expedition to explore parallel universes, but something goes wrong… there is a glitch in the technology and you can't get back home. Lost in the multiverse, you embark on a journey to find your place in each world and in the cosmos."
Fire Emblem Engage
Date: 20/01/2023
Genre: Strategy / RPG
Platforms: Switch
"In a war against the Fell Dragon, four kingdoms worked together with heroes from other worlds to seal away this great evil. One thousand years later, this seal has weakened and the Fell Dragon is about to reawaken. As a Divine Dragon, use rich strategies and robust customisation to meet your destiny – to collect Emblem Rings scattered across the world and bring peace back to the Continent of Elyos. Summon and fight alongside legendary heroes from past Fire Emblem games, like Marth and Celica, and add their power to yours in this new story."
Candle Knight
Date: 20/01/2023
Genre: Action / Adventure
Platforms: PC
"Wield your flame to overcome menacing creatures lurking in the shadows of a ruined castle, use the dynamic difficulty system to your advantage, traverse challenging platforming sections and solve cryptic puzzles inside surreal paintings in this 2.5D action adventure platformer."
Monster Hunter Rise (port)
Date: 20/01/2023
Genre: Action / RPG
Platforms: PS4, PS5, Xbox One, Xbox Series X
"Rise to the challenge and join the hunt! In Monster Hunter Rise, the latest installment in the award-winning and top-selling Monster Hunter series, you'll become a hunter, explore brand new maps and use a variety of weapons to take down fearsome monsters as part of an all-new storyline."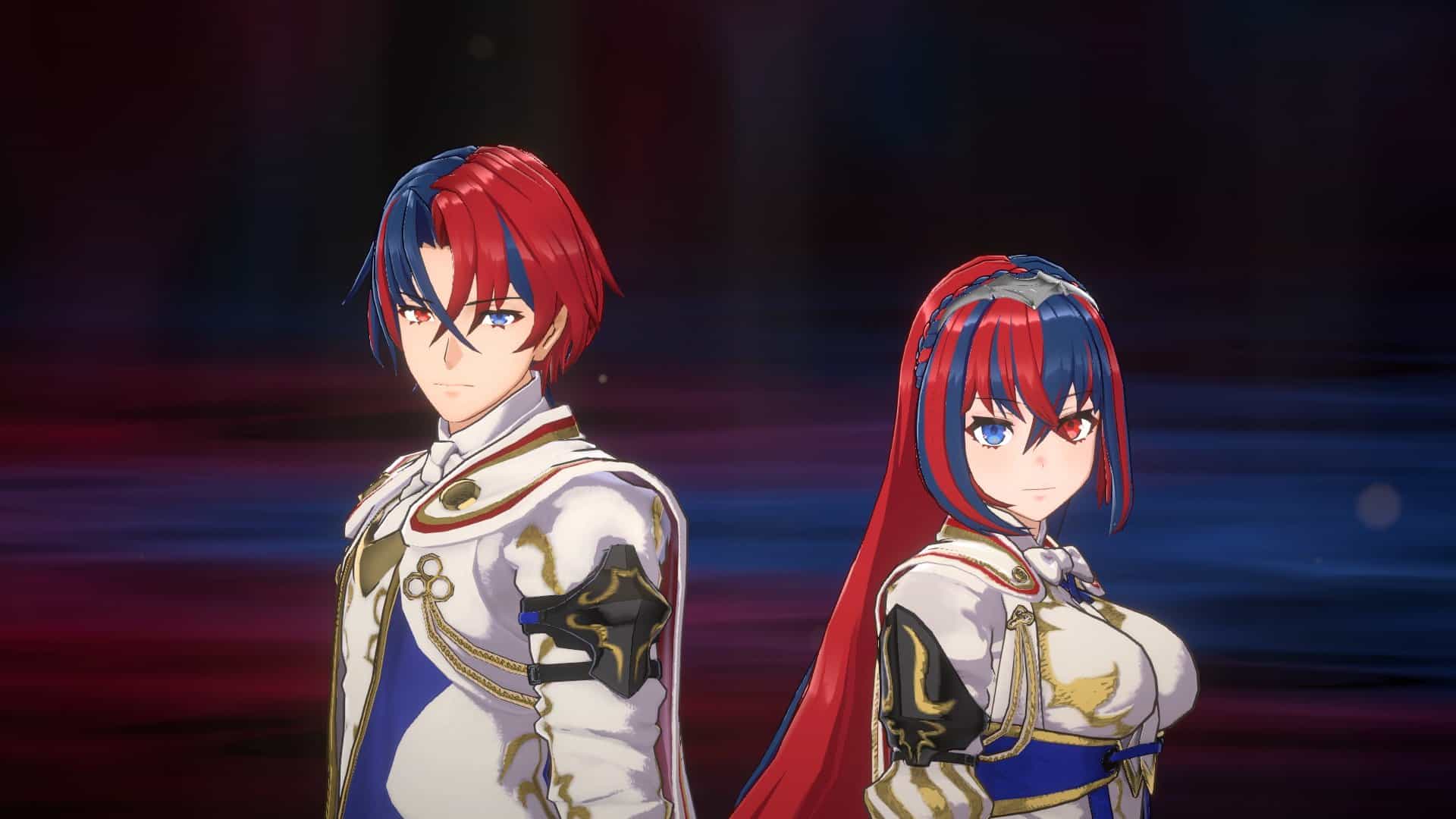 Fire Emblem Engage
One of the exciting mechanics of Fire Emblem Engage is being able to summon previous Fire Emblem heroes to fight along side you. Not only will this be some wonderful nostalgia for long time fans, it may just pique new players interest in the previous games as well. It's a fantastic series to get into, and we cannot wait to start this new adventure.
Be sure to check out last week's Coming Out to see what you may have missed!
What new titles coming out are you most excited for this week? Let us know!