Each week there are plenty of new games coming out. Although with so much going on it can be hard to keep track of them all. Thankfully Checkpoint is here to sift through them all and bring you our highlights of the week.
So let's jump in and have a look at what's coming out in gaming this week.
Risen (Port)
Date: 23/01/2023
Genre: Adventure / RPG
Platforms: PC, PS4, Xbox One, Switch
"The cult RPG that follows the game design direction of the early Gothic games will be finally running smooth and in its full quality on console platforms, while the old PC version will get a gamepad support update.
Delve into the gritty and atmospheric world of Risen, where every action has a consequence. Master the sword, learn the art of staff fighting, or become a powerful mage, forging your path across a land filled with mysterious earthquakes, fearsome monsters, and unimaginable treasures."
Forspoken
Date: 24/01/2023
Genre: Action / Adventure / RPG
Platforms: PC, PS5
"Mysteriously transported from New York City, Frey Holland finds herself trapped in the breathtaking land of Athia. A magical, sentient bracelet is inexplicably wrapped around her arm, and Frey discovers the ability to cast powerful spells and use magic to traverse the sprawling landscapes of Athia. Frey nicknames her new golden companion "Cuff" and sets off to find a way home."
Neptunia: Sisters VS Sisters
Date: 24/01/2023
Genre: Action / RPG
Platforms: PC, PS4, PS5
"Neptunia™: Sisters VS Sisters is an action RPG set in the vibrant world of Gamindustri. Hack 'n' slash your way through hordes of dangerous enemies found in the many dungeons throughout the land while trying to defeat a mysterious, new phenomenon that threatens life itself. Lead the Goddess Candidates, the younger sisters of the 4 Goddesses of Gamindustri, through their first adventure to save the world!"
Warlander
Date: 24/01/2023
Genre: Action / MMO
Platforms: PC
"Harness the almighty powers of god-like Warriors, Clerics, and Mages, with a unique style that mashes a Medieval-inspired setting, Fantastical items and abilities…and…EVEN POWERFUL ROBOTS! Master siege weapons and cataclysmic spells to control the battlefield and destroy the enemy's core!"
Mahokenshi
Date: 24/01/2023
Genre: Strategy / RPG
Platforms: PC
"Begin your journey to become a mighty samurai mage! In a blend of adventure, strategy and deckbuilding gameplay, choose how you will follow the way of the Mahoken. Explore the Celestial Islands, build your deck, battle challenging demons, and protect the land from the forces of corruption."
WHALIEN – Unexpected Guests
Date: 25/01/2023
Genre: Adventure / Indie
Platforms: PC
"Push and Pull your way through this heartfelt adventure! Fin, the mechanical whale you call home, is plagued by mischievous Squiddies. As Ernest Hemingwhale you set out on a Fin-tastic journey to help your friend with his unexpected guests."
OddBallers
Date: 26/01/2023
Genre: Party / Sports
Platforms: PC, PS4, PS5, Xbox One, Xbox Series X, Switch
"Bend your knees and thrust your hips – it's time for an intense dose of hard-hitting dodgeball action! OddBallers is a hilariously charming and totally bonkers multiplayer party game where each round is a new, absurd type of dodgeball."
Pizza Tower
Date: 26/01/2023
Genre: Action / Platformer
Platforms: PC
"Pizza Tower is a fast paced 2D platformer inspired by the Wario Land series, with an emphasis on movement, exploration and score attack. Featuring highly stylized pixel art inspired by the cartoons from the '90s, and a highly energetic soundtrack."
Dread Templar
Date: 26/01/2023
Genre: Action / Indie
Platforms: PC
"Dread Templar is a fast-paced first-person shooter that combines elements from both modern retro shooters and classics from the 90s. You are a Dread Templar seeking his revenge deep in the evil realm. Explore the levels and solve puzzles to find hidden weapons and upgrades. Face hordes of demons and bloodthirsty fiends using ninja equipment, firearms, and infernal weapons that will make YOU the scariest thing in hell. Gain Dread Powers and customize your skills according to your playstyle, as they will help you in your battle against the dark forces."
Power Chord
Date: 26/01/2023
Genre: Strategy / Indie
Platforms: PC
"Power Chord is a rock'n roguelite deck-building game. Assemble Earth's mightiest musicians, battle your way through legions of demons, discover new cards to enhance your instruments of destruction, and take back the city, one dive bar at a time."
Alice Escaped!
Date: 27/01/2023
Genre: Action / Adventure
Platforms: PC, Switch
"Explore the stylish world of Wonderland with Usada and Kotora as they search for a mysterious girl named Alice! A Metroidvania action game with a rich, exhilarating battle system all wrapped up in cuteness!"
Shoulders of Giants
Date: 27/01/2023
Genre: Action / Adventure
Platforms: PC, Xbox One, Xbox Series X
"Simultaneously control a sword-wielding robot and a gunslinging space frog in Shoulders of Giants, an explosively colourful sci-fi roguelike. Play alone, with a friend, or as part of a four-person team, cutting through waves of enemies on a quest to rescue the galaxy!"
Dead Space
Date: 27/01/2023
Genre: Action / Adventure / Horror
Platforms: PC, PS5, Xbox Series X
"The sci-fi survival-horror classic Dead Space™ returns, completely rebuilt from the ground up to offer a deeper, more immersive experience. This remake brings jaw-dropping visual fidelity, suspenseful atmospheric audio, and improvements to gameplay while staying faithful to the original game's thrilling vision."
ATONE: Heart of the Elder Tree
Date: 27/01/2023
Genre: Action / Adventure / RPG
Platforms: PC, PS4, Switch
"ATONE is a Norse mythology-inspired, hand-drawn game that blends interactive storytelling and complex puzzles with a rhythm game combat system. Inherit the role of a young warrior named Estra as she journeys through Midgard to unveil the truth behind her father's death."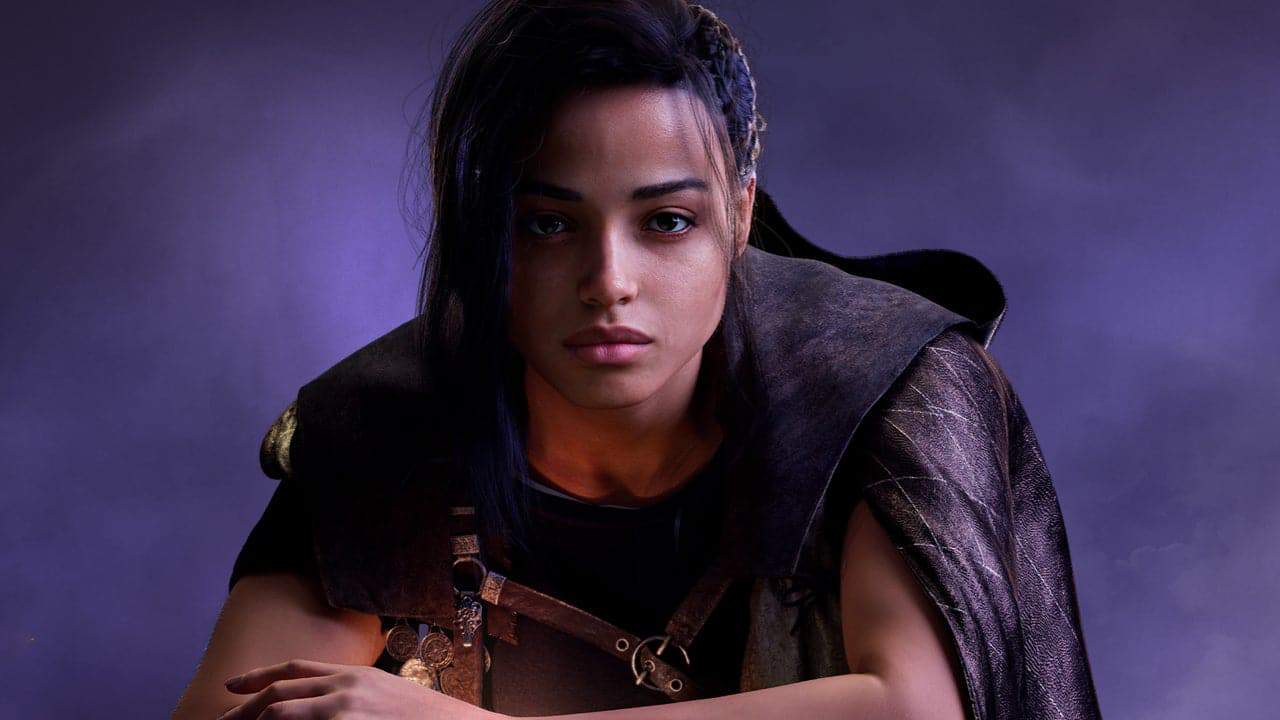 Forspoken
There are mixed opinions on what the finished game will be like already, with some red flags popping up before its release. Undoubtedly Forspoken is visually compelling, we're just keeping our fingers crossed that we see the same though its gameplay experience too.
Be sure to check out last week's Coming Out to see what you may have missed!
What new titles coming out are you most excited for this week? Let us know!