Each week there are plenty of new games coming out. Although with so much going on it can be hard to keep track of them all. Thankfully Checkpoint is here to sift through them all and bring you our highlights of the week.
So let's jump in and have a look at what's coming out in gaming this week.
Deceive Inc.
Date: 21/03/2023
Genre: Action / Strategy
Platforms: PC, PS5, Xbox Series X
"Welcome to DECEIVE INC. , a private corporation with complete monopoly over the international espionage market. You can disguise yourself as anyone you meet in an instant, have access to state-of-the-art gadgets the rest of the world can only dream of and possess skills that would make Hollywood super spies jealous.
But you are not alone. Rival spies are after the same objective and every single one of them is as skilled, cunning and well-equipped as you are.
Blend in, grab the objective and break out. In the end, only one spy can complete the mission and get the paycheck. Company policy."
Tchia
Date: 21/03/2023
Genre: Action / Adventure
Platforms: PC, PS4, PS5
"Join Tchia on her tropical open-world adventure as she sets off to rescue her father from the cruel tyrant, Meavora, ruler of the archipelago. Climb, glide, swim, and sail your boat around beautiful islands as you explore a physics-driven sandbox. Face the fabric soldiers created by Meavora in open encounters where your creativity gives you the edge. Take control of any animal or object you can find, make new friends and jam on your fully playable Ukulele.
A poetic coming-of-age story inspired by New Caledonia."
Have a Nice Death
Date: 22/03/2023
Genre: Action / Indie
Platforms: PC, Switch
"Have a Nice Death is a 2D action roguelike where you play as an overworked Death, whose employees have run rampant, completely throwing off the balance of souls – and his vacation plans. In order to restore order, you'll have to grab your trusty scythe and show your employees who's boss."
Storyteller
Date: 23/03/2023
Genre: Adventure
Platforms: PC, Switch
"With Storyteller you are the one writing the stories! Start with a title, characters and settings and create your own twist on stories familiar and new."
Mr. Saitou
Date: 23/03/2023
Genre: Adventure / RPG
Platforms: PC, Switch
"Return to the world of Rakuen, where a new adventure awaits!
Mr. Saitou is a short game about an average white-collar worker who struggles to find meaning in a life full of constant overtime and social isolation. After an accident lands him in the hospital, Mr. Saitou is spirited away to a strange fantasy world where an unexpected friend takes him on a life-changing adventure."
Atelier Ryza 3: Alchemist of the End & the Secret Key
Date: 24/03/2023
Genre: Adventure / RPG
Platforms: PC, PS4, PS5, Switch
"The story begins when a group of islands called Kark Isles appear near Ryza's—the protagonist's—hometown. Seeing this as a threat to their home, Ryza and her friends investigate the isles and discover ruins with a huge gate. Just as Ryza approaches the gate, a strange voice echoes in her head, telling her to reach the Code of the Universe. What is it that lies beyond the gate, and what does the "Code of the Universe" mean? In hopes of finding a way to save their home, Ryza and her friends set off on a great adventure that revolves around a Key and the roots of alchemy."
Resident Evil 4
Date: 24/03/2023
Genre: Action / Adventure / Horror
Platforms: PC, PS4, PS5, Xbox Series X
"Six years have passed since the biological disaster in Raccoon City.
Agent Leon S. Kennedy, one of the survivors of the incident, has been sent to rescue the president's kidnapped daughter. He tracks her to a secluded European village, where there is something terribly wrong with the locals.
And the curtain rises on this story of daring rescue and grueling horror where life and death, terror and catharsis intersect."
The Crown of Wu
Date: 24/03/2023
Genre: Action / Adventure
Platforms: PC, PS4, PS5
"Get ready to explore a new world inspired by Journey to the West, a traditional Chinese tale about the Monkey King, Sun Wukong. You'll explore the future-past fantasy world as Sun Wukong, fighting alone against enemies and overcoming complex obstacles to retrieve the great Crown stolen by the antagonist Zhu. With Zhu waiting to fight and kill you, will you be able to get back the Crown and save your world from destruction?"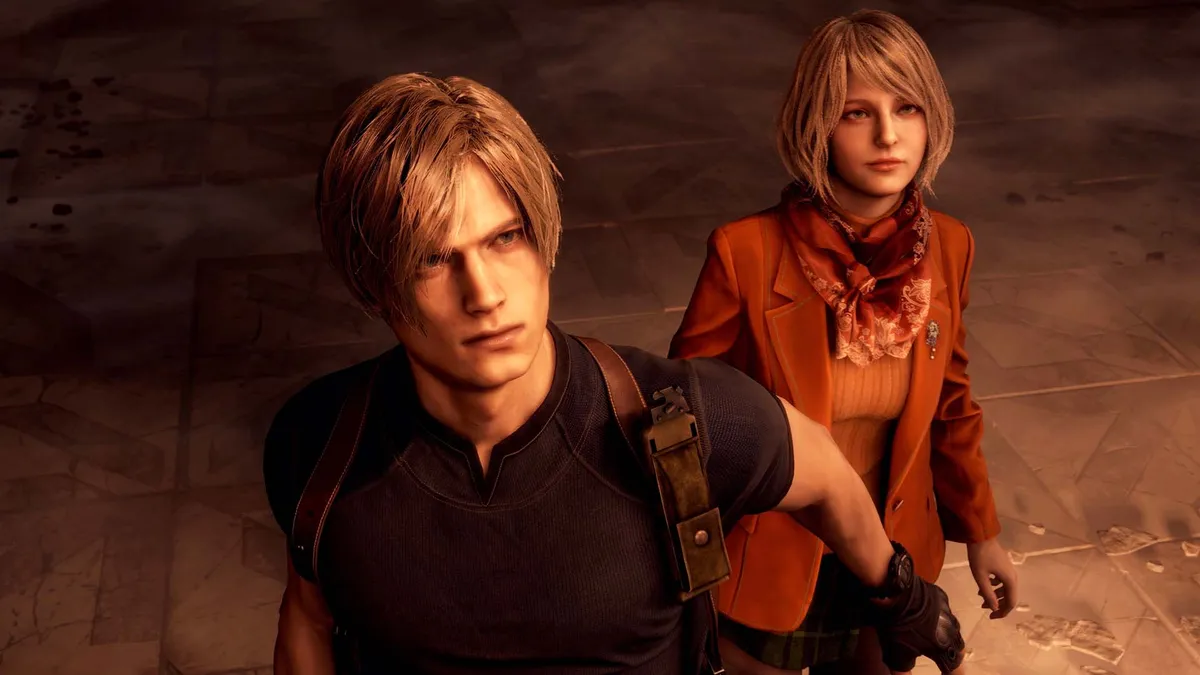 Resident Evil 4
We can't get enough of our horror classics, and Capcom knows this well. How have they revitalized Resident Evil 4, and will it hold up to it's original's flair? Luckily we don't have to wait too long to find out!
Be sure to check out last week's Coming Out to see what you may have missed!
What new titles coming out are you most excited for this week? Let us know!