Each week there are plenty of new games coming out. Although with so much going on it can be hard to keep track of them all. Thankfully Checkpoint is here to sift through them all and bring you our highlights of the week.
So let's jump in and have a look at what's coming out in gaming this week.
9 Years of Shadows
Date: 27/03/2023
Genre: Action / Adventure
Platforms: PC
"A fateful night of sorrow and ancient magic changed the life of a young child forever, and with it, everything else as mankind knew it. For 9 long years, the world has been submerged in the deepest of shadows, robbing every object and living creature of their color, their joy, and most importantly, hope.
Many brave souls have tried to venture inside the corrupting depths of Talos Castle, a long-abandoned orphanage from which the curse stemmed. All have failed, except for one. Armed with little other than her halberd and sheer nerve, Europa's daunting quest is clear: enter the castle, find the source of darkness, and return color to the lands before it is too late."
Crime Boss: Rockay City
Date: 28/03/2023
Genre: Action / Shooter
Platforms: PC
"Rockay City. A thriving metropolis with excitement buzzing from the sandy bay to the towering skyscrapers. But beyond the glamour, there is a fierce turf war raging on…
After the demise of the previous crime boss, there's an open vacancy for a new King of Rockay City – but it isn't just you who is fighting for the throne. Choose your crew based on their skills and expertise, and execute daring missions with the hopes of walking away with the cash, the turf and, ultimately, the crown."
Terra Nil
Date: 28/03/2023
Genre: Strategy / Indie
Platforms: PC, Netflix
"Terra Nil is a game about transforming a barren, lifeless landscape into a thriving, vibrant ecosystem. Turn dead soil into fertile grassland, clean polluted oceans, plant sprawling forests, and create the ideal habitat for animals to call home. Then recycle your buildings and leave no trace that you were there. Reclaim the wasteland."
MLB The Show 23
Date: 28/03/2023
Genre: Simulation / Sports
Platforms: PS4, PS5, Xbox One, Xbox Series X, Switch
"MLB® The Show™ 23 gets you closer than ever to living your Baseball dreams on the diamond. Shock The Game and Own The Show with your favorite players, your favorite rivalries, and all your favorite MLB moments."
Innchanted
Date: 28/03/2023
Genre: Action / Adventure / RPG
Platforms: PC
"Run a Magical Inn with friends!
Yarrul's family Inn has been stolen by an evil wizard landlord! To reclaim your family's legacy, you must team up with friends, manage your inn, brew potions, fish, cook, and fight in a magical solo & co-op inn adventure for 1-4 players. There's something for everyone in this heartfelt & hectic adventure, set in a fantasy universe inspired by Indigenous Australian tales."
The Last of Us Part I (port)
Date: 28/03/2023
Genre: Action / Adventure
Platforms: PC
"Experience the emotional storytelling and unforgettable characters in The Last of Us™, winner of over 200 Game of the Year awards.
In a ravaged civilization, where infected and hardened survivors run rampant, Joel, a weary protagonist, is hired to smuggle 14-year-old Ellie out of a military quarantine zone. However, what starts as a small job soon transforms into a brutal cross-country journey."
Total Tank Generals
Date: 30/03/2023
Genre: Strategy / Simulation
Platforms: PC
"Total Tank Generals needs you! Take command of an army during World War II and lead them to victory. Strategize your way through many scenarios and real historical military campaigns of past generals – such as Patton, Zhukov, and Rommel.
The game welcomes novice strategy players with its user-friendly mechanics, but also offers deep, strategic turn-based gameplay for seasoned veterans or those looking for a challenge!"
Vertigo 2
Date: 30/03/2023
Genre: Action / Adventure
Platforms: PCVR
"Vertigo 2 is a single-player adventure built from the ground up for VR.
Deep underground in the reaches of Quantum Reactor VII, you awake to finish your journey home. You'll have to face bizarre alien flora and fauna leaking from other universes – and deadly android security forces whose job is to purge the reactor of all life. Try to determine who to trust as sinister agents lurk just out of sight."
DREDGE
Date: 30/03/2023
Genre: Adventure / RPG
Platforms: PC, PS4, PS5, Xbox One, Xbox Series X, Switch
"DREDGE is a single-player fishing adventure with a sinister undercurrent. Sell your catch, upgrade your boat, and dredge the depths for long-buried secrets. Explore a mysterious archipelago and discover why some things are best left forgotten."
Saga of Sins
Date: 30/03/2023
Genre: Action / Adventure / RPG
Platforms: PC, PS4, PS5, Xbox Series X, Switch
"Saga of Sins is an unholy action-adventure featuring a mystical storyline and rewarding arcade gameplay! Immerse into a world of stained glass inspired by the Dutch painter Hieronymus Bosch (1450-1516) that is stained by sin."
Ravenbound
Date: 30/03/2023
Genre: Action
Platforms: PC
"Ravenbound is a fast-paced action game that combines the challenge of a roguelite with the choices of open world. Systemic Reaction, a creative division of Avalanche Studios Group, built on their expertise from creating vast open worlds and fast-paced action to merge it into the roguelite experience in a new fantasy world."
Anyaroth: The Queen's Tyranny
Date: 30/03/2023
Genre: Action / Adventure
Platforms: PC, Switch
"A pixel-art platformer adventure game with lots of action and a memorable story.Dive into the depths of planet Anyaroth and free its people from the tyranny of the Queen. Join the Rebellion and fight against the Regime's mind-control system. The anya civilization needs you!"
The Last Worker
Date: 30/03/2023
Genre: Adventure / Indie
Platforms: PC, PS5, Xbox Series X, Switch, PCVR, PSVR2, Quest 2
"The Last Worker is an immersive narrative adventure centered around a lone worker's last stand in an increasingly automated world. Kurt works for the world's largest retailer and is forced to choose between capitalism or activism."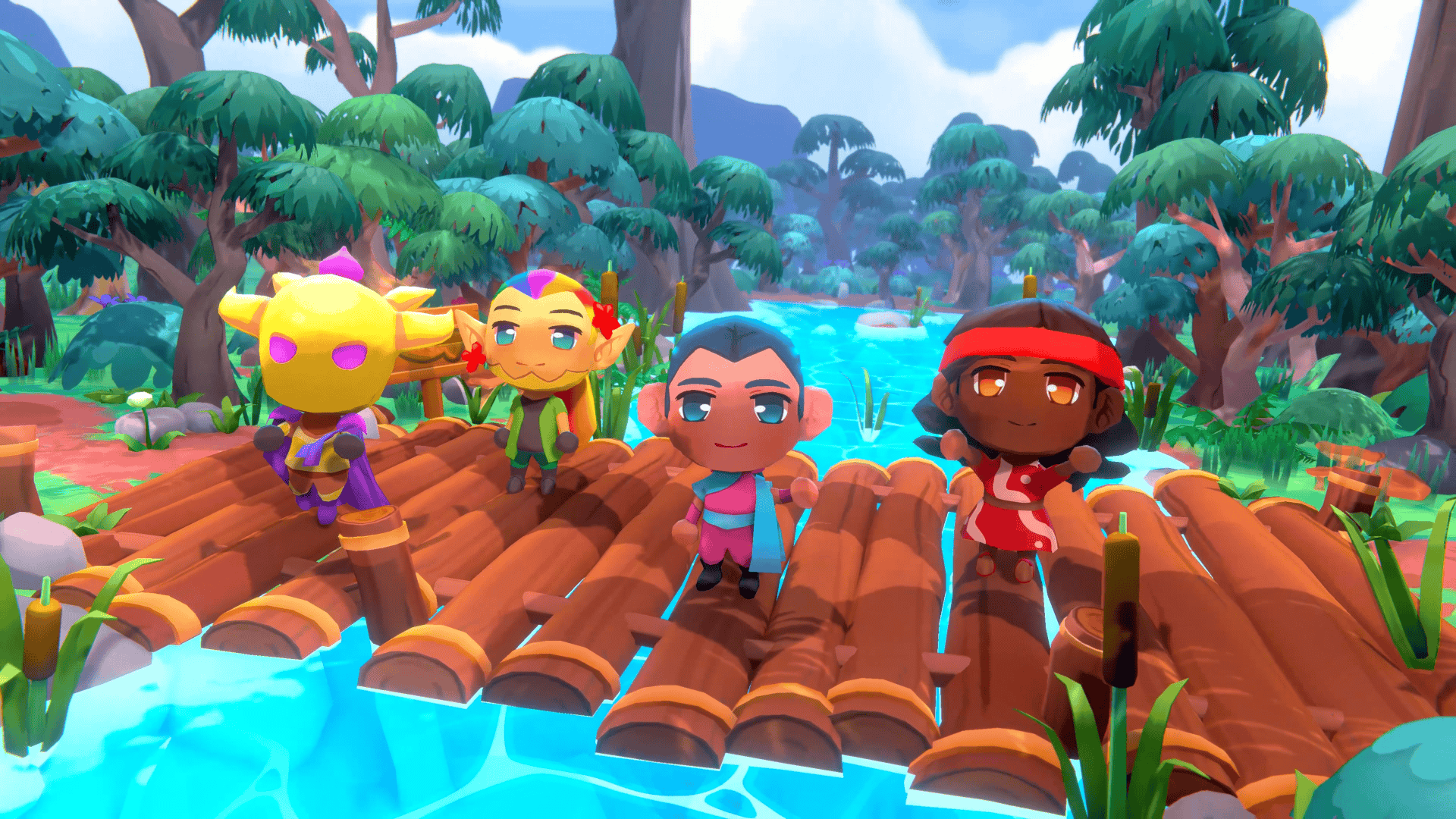 Innchanted
It's a colourful and vibrant looking adventure on the horizon. With similar looking game play to the popular Overcooked games, this should be a fun game to play with friends, with a tinge of Aussie magic thrown in the mix.
Be sure to check out last week's Coming Out to see what you may have missed!
What new titles coming out are you most excited for this week? Let us know!