Sony's PlayStation 4 first launched back in 2013, which almost seems like a lifetime ago in console years, and has seen a tremendous amount of success selling close to 92 million units as of January 2019. Sony now seems poised to reveal details on their hotly anticipated next generation of consoles.
Earlier this week Sony released a small amount of information relating to their upcoming  "unofficially" titled PlayStation 5 console. During an interview with Wired,  Lead Architect for the PS4 Mark Cerny let slip some details regarding the PS5 and gave us an idea of what we can expect from this new console.
Cerny stated that the next console is much more of a "revolution than evolution", and that Sony really wants to offer something exciting and groundbreaking that will help to change the game (pun intended). This is good news considering that this console generation recently had a refresh from both ends with Microsoft's Xbox One X and Sony's PlayStation 4 Pro offering an improvement to graphics fidelity and performance, acting as a mid-life cycle upgrade.
PlayStation's next-generation console will aim to set the bar for console performance and will include a state-of-the-art AMD chip to provide truly next-generation graphics. The CPU will be based on the third generation of AMD's Ryzen line and is set to contain eight cores of the company's new 7nm Zen 2 microarchitecture. The GPU will reportedly be a custom variant of Radeon's Navi family, which is able to offer Ray Tracing capability.
Ray Tracing is a relatively new technique for video games that will allow the travel of light to simulate complex interactions in 3D environments, it does this by mimicking the way light bounces from object to object in any given scene, reflective surfaces and refractions through a liquid in real time. Ray tracing has begun to slowly offer increased graphics for Nvidia RTX GPU users, but to date has never been utilised within a home console.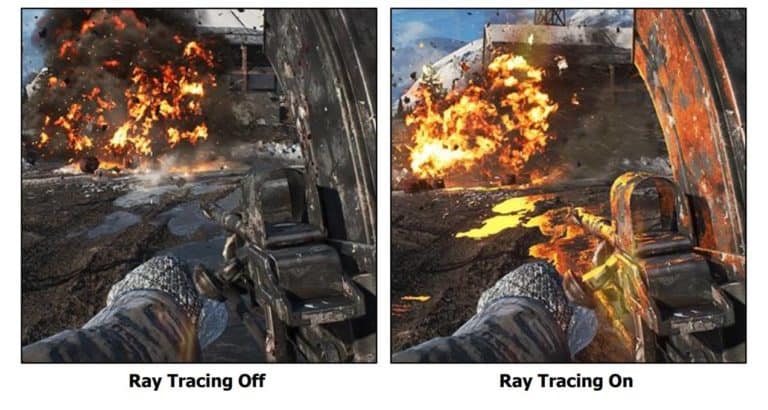 Cerny also goes on to state that another major focus for improvement will be the audio power of the console, an area he sees as requiring a major leap forward to offer gamers a truly immersive experience. This will be possible due to the advanced audio chip that will allow for 3D audio.
One of the last advancements Cerny disclosed was with the hard drive of the console. Consoles these days come with high-speed mechanical hard drives installed, but as any computer user will tell you, Solid-state drives (SSD) are where the real performance and speed come from. Good news then that Sony is reportedly seeking to utilise a high-speed SSD within its PlayStation 5, which in theory will lead to heavily reduced loading times, reduced time for scenes or character movements to load, and allow for overall superior gameplay experience.
Cerny also mentioned that the PS5 will still accept physical media, and will not be a download-only console, and will also be backwards compatible with PS4 games and PSVR due to being based on the existing architecture. Great news for all of us collectors out there who will still be able to play our PS4 games on the new console, no word yet if doing so will offer any improvements to graphics or performance for older titles.
Sony will not be releasing any details relating to games or services offered for a while as Cerny reported that the console will not be shown at E3 this year nor at the annual games show, so who knows when we are likely to see an official reveal, but most industry experts seem to think the console will be aimed for a 2020 launch.
For now, we will have to patiently wait for further news and announcements to be released by Sony. What are your hopes and dreams for the PlayStation 5? Is there anything specific you want Sony to improve on or include? Let us know in the comments below.