Bethesda's free-to-play online card battler based on The Elder Scrolls franchise, The Elder Scrolls: Legends, is ceasing development.
Bethesda has announced that it will not be releasing any new content. This also means that the planned console ports are being shelved indefinitely. The game's servers will still be supported, with monthly rewards and in-game events, however new cards and content packs will no longer be produced.
The news was announced on the game's official Reddit page. Bethesda announced that they have "decided to put any new content development or releases on hold for the foreseeable future". This is a departure from the previously-announced roadmap, which had slated another card set for this year. While the existing The Elder Scrolls: Legends content will continue to be supported, new expansions and content "are no longer under active development".
The Elder Scrolls: Legends was released on PC and mobile platforms back in 2017. Drawing on the lore and setting of The Elder Scrolls setting, players can collect hundreds of different cards and duel NPC and human opponents. Aside from online play and several different game modes, it also includes a single player mode. While ports for the Switch, PS4 and Xbox One were in development for a 2020 release, that no longer seems to be the case. The most recent expansion for the game was "Jaws of Oblivion", which released September 2018.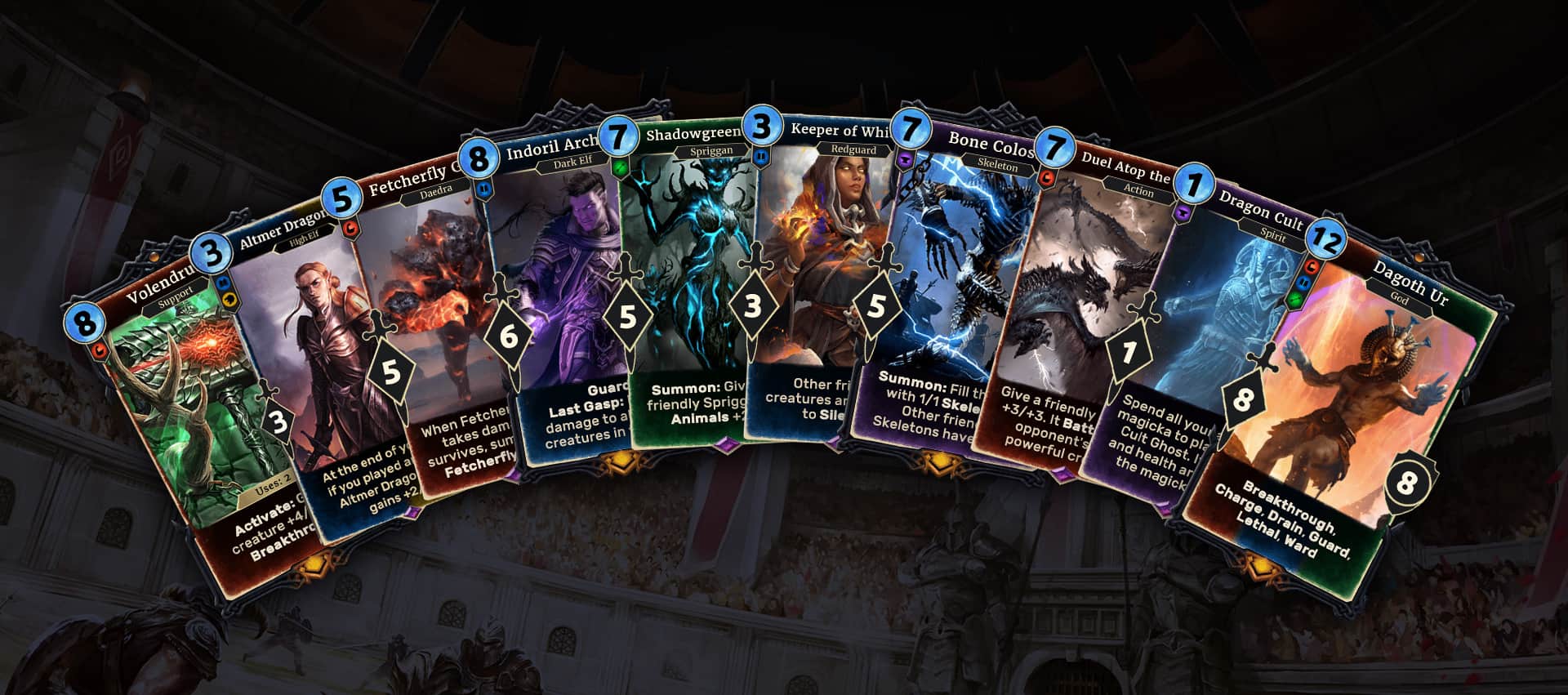 It isn't quite clear what has triggered this sudden end to The Elder Scrolls: Legends, but it may be linked to its somewhat tumultuous development. About a year after release, Bethesda fired the original developers, Dire Wolf Studio, and replaced them with a new team, Sparkypants Studios. While Bethesda didn't say exactly why this change happened, they did announce that they considered the game to have "a lot of untapped potential" in Dire Wolf's hands.
To make peace with The Elder Scrolls: Legends' existing player-base, free cards will be granted upon login. Players can receive "The Tamriel Collection", which includes several three-attribute cards and other goodies. While it isn't a substitute for the new content planned for next year, it is a nice consolation for what has happened.
This isn't a great week for card battler games, with Gwent on console also having its development frozen indefinitely. At least with Gwent, its mobile and PC ports will continue to be supported. While The Elder Scrolls: Legends will continue to function, we aren't going to be seeing any new cards or expansions.