During the second day of Evo Japan 2020, SNK debuted a trailer revealing three fan favourite characters returning to Samurai Shodown in Season Pass 2. These include the arrow-wielding Mina Majikina, the water ninja Sogetsu Kazama, and the crane-maid Iroha. The fourth character is also teased for the second Season Pass. Although not officially unveiled, it is speculated that the fourth character is jungle girl Cham Cham – another popular character – due to the paw prints and green background used.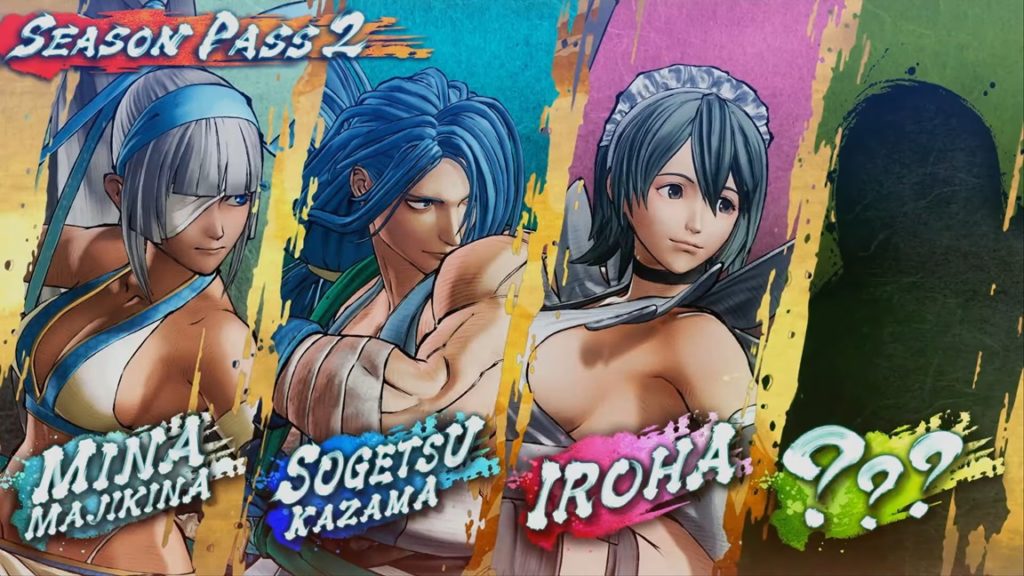 These characters seem to be natural inclusions for the Season Pass. Mina Majikina, Iroha and Cham Cham came first, second and fourth respectively on an official DLC character request poll conducted by Dengeki Online. Sogetsu Kazama's brother and fire counterpart, Kazuki Kazama, was part of the Season Pass 1, so his inclusion is also no surprise.
Samurai Shodown is a reboot of the titular long-running series, known for its tough, high-risk-high-reward gameplay. The series' protagonist, Haohmaru, is also joining SoulCalibur VI's cast in Season Pass 2, with his reveal trailer also being released during Evo Japan 2020. Season Pass 1 of Samurai Shodown concluded last month with the addition of Wan-fu. SNK plans to continue support for the game with Season Pass 2, which will begin with the release of Mina Majikina in February. Check out the trailer below.