The team behind Fortress Melbourne have announced the official opening of their Melbourne Emporium location. Friday 13 March the bar, eSports centre, and gaming haven will open its doors for an action-packed extravaganza.
Fortress Melbourne aims to be Australia's centre for the gaming community. The small yet hard-working team behind the venue call it the "ultimate celebration of gaming culture". 
Melbourne's Home for Gamers opens on Friday 13 March 🎮

Join us on the day for freebies, special guests and most importantly, games!

📧 RSVP + find updates here: https://t.co/y8BNKFHtFz pic.twitter.com/ITC2HpSmX7

— Fortress Melbourne opens 13 March 🎮 (@FortressAus) March 5, 2020
The opening event starts at 10:00 AM on Friday 13 March and will end 03:00 AM the next day. Entry is free and for all ages, so anyone who isn't working (or too sick to work) can line up early to win prizes. First 100 visitors receive a $40 in gift cards, a tote bag, and a limited edition pin. Visitors before 04:00 PM get two full hours of free gaming on the best PC around.
Celebrations will feature the charismatic special guest Stephanie 'Hex' Bendixsen, of prior ABCTV's Good Game fame. The venue is a safety and inclusion zone, so people for all walks of life are very much welcome and encouraged to attend. Diverse gamers, tabletop fans, arcade freaks, and the PC diehards will all come together in harmony.
CEO and Co-Founder Jon Satterley is an experienced in media industries and management professional. He explains that "Fortress Melbourne will be the biggest games and eSports entertainment complex in Australia, arguably the world… the size and scale of what we are building cannot be understated."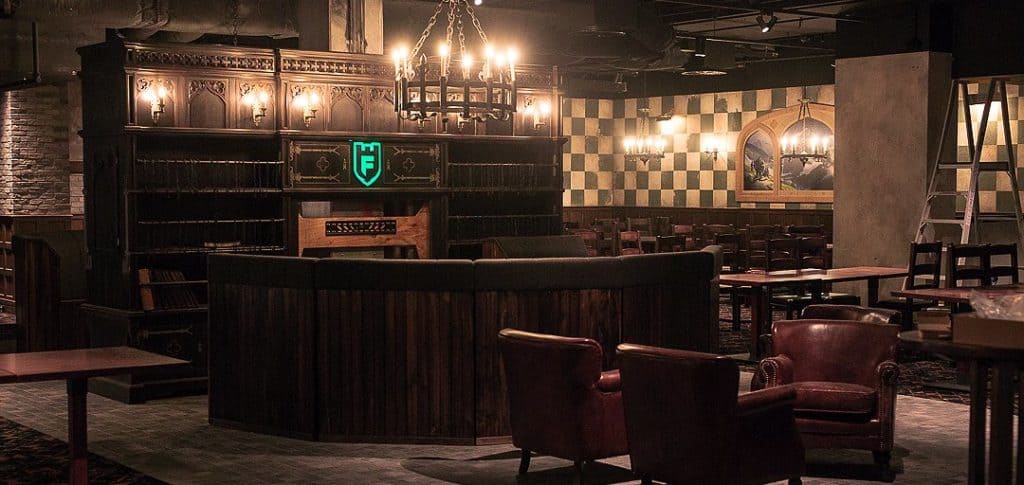 Across three levels, the centre definitely lives up to its expectations. It contains a LAN lounge, a sports bar, and a High Performance Zone for eSports and competitive gaming. It also includes a completely fantasy-themed area called The Tavern, which looks exactly like any inn you encounter in a mythical RPG.
Recently, the team announced their partnership with Alienware and the inclusion of the Alienware Arena. Besides being decked out with top of the line Alienware hardware, the arena includes 200 retractable seated grandstand, high-quality broadcasting studio, commentators booth, and a fully-packed calendar of tournaments with prizes.
We spoke with Satterley on our show and at PAX Australia 2019. Not only is there true heart and passion behind this venue, the effort and cohesion that has gone into it is astounding. This very well may establish Melbourne as a hub for eSports and diverse gaming communities globally, and we are undoubtedly excited to see it evolve.
Following the grand opening spectacular, Fortress Melbourne will be open seven days a week. Walk down after work for a few drinks, make a Saturday night out of it, or plan for your tabletop crew to meet here. This is the centre for gamers and gaming interested people.
If you are attending the opening, keep an eye out for some of the Checkpoint crew. Some of us will be roaming around over the day and love to say hello. We can't guarantee we won't crush you in a round of CSGO or DOTA.
For more local gaming industry and community news, make sure to follow Checkpoint Gaming. Check out our socials, listen to our podcast and radio show, or keep reading on our website.