Action role-playing creature extravaganza Biomutant is still alive and kicking, featuring new gameplay and customisation as part of the Summer of Gaming event.
Creative Director Stefan Ljungqvist takes us through the video preview, demonstrating the vivid environments, large open-world exploration, huge monster battles, and of course, customising our very own personal furry fighter. It's similar to Legend of Zelda: Breath of the Wild, but cuter.
Ljungqvist talks about the various options and physical attribute changes with character creation. With six different tribes/DNA strands as a baseline, players pick a class and then shape their mutant friend to define their own playstyle. For example, a buff creature will not have high intelligence and the opposite for a psych-based class. Their stats will also give them cute little accessories, like a Rambo bandana for the commando-type mutants.
Crafting is also explained in the video. Players can loot materials and craft gear or equipment to match their character and gameplay. They'll refine your playstyle and stats, and be useful specific to areas in the world. Heavier clothing will be necessary for colder areas and lighter, more breathable clothing for hotter environments.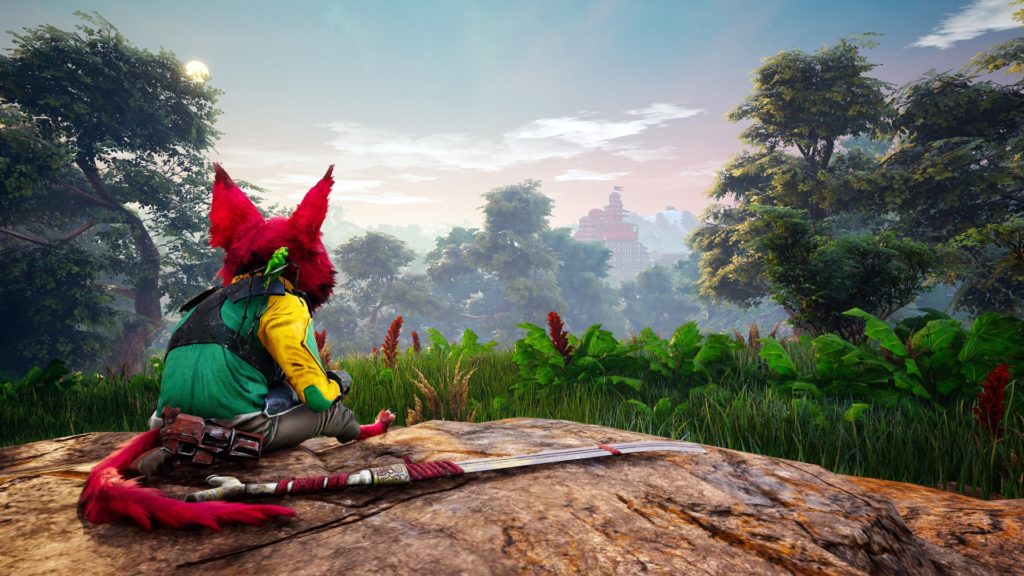 The feature showcases several large creature or boss battles. Ljungqvist calls these massive enemies Worldeaters. One underwater in an interesting looking submarine, another with the head of a worm and the gargantuan body of an ape called Jumbopuff. Players can go down four routes that the story may go, which will put them face-to-face against these epic threats.
The game is being published by THQ and developed by Experiment 101, veterans from Avalanche Studios who worked on Mad Max and Just Cause. Regardless of the long silence, these creators are experts in open-world games with extreme action and fun gameplay. With the newest snippets of gameplay, it's safe to say Biomutant is still looking great. As of right now, no release date is known. However, if you stay tuned to the Checkpoint channels, you'll be first in the know for when and where you can get Biomutant.