In the first episode of Night City Wire, CD Projekt RED's new episodic developer series, exciting new gameplay was revealed as well as some story details about the world of Cyberpunk. In addition to new info being unveiled about the game itself, a brand new Cyberpunk project was announced to be in the works in collaboration with both Netflix and famed anime studio Trigger. Cyberpunk: Edgerunners is a standalone story set within the world of Cyberpunk 2077, taking place in the infamous Night City.
Studio Trigger is best known for their work on popular anime titles such as Kill la Kill, and most recently the amazing film – Promare. This new anime series made in collaboration with CD Projekt RED is seemingly a new venture for the studio. And with Netflix also associated with the project, expectations are high that this new series will not only be of high quality but could also incentivise multiple seasons depending on the show's reception.
With a 2022 release date, the series looks to be a ways off until both anime and gaming fans alike will be able to see the world of Cyberpunk in anime form. Animated adaptations of video games are definitely something we've seen before, as Netflix has previously seen success from some of its video game adapted television shows. Not to mention the other success Netflix has already seen, after producing the highly successful adaptation of The Witcher.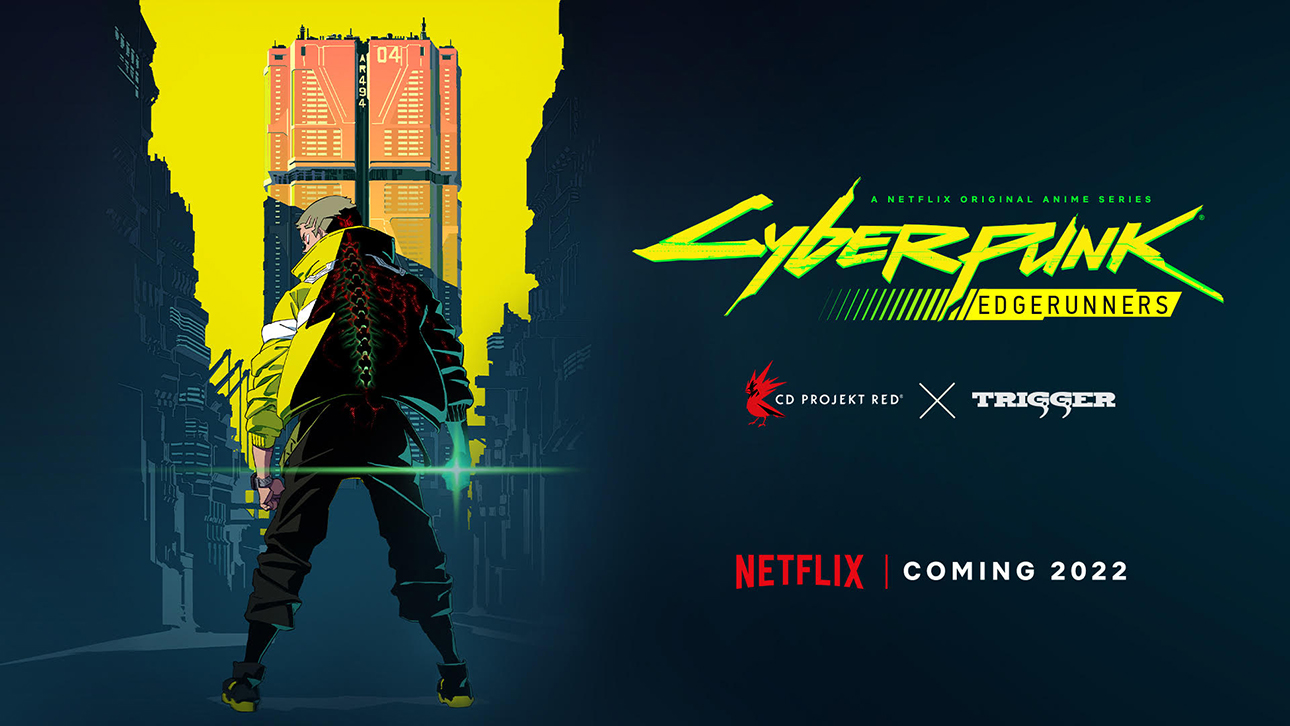 I for one am stupidly excited to see what Edgerunners is all about. Judging by the key art that has been released, it looks to be retaining that now synonymous Cyberpunk yellow colour scheme. Trigger is famous for depicting great action, as well as draw-dropping artistic direction. So it will be interesting to see what kind of series we'll see, and whether or not the story involves balls to the wall action and explosions! I mean its Trigger, so regardless of the subject matter, I won't be shocked if they do decide to go in that direction anyway.