Mega Crit Games' deck-building rogue-like Slay the Spire is heading to your phone very soon. The title began in Early Access, then made its way to consoles when it was fully released early last year. Now it will be heading to IOS and Android in just a few weeks' time.
In Slay the Spire, you explore mysterious dungeons while building up a deck of cards which allow you to attack, defend and use special abilities. Progress is reset upon death, but some permanent progress can be retained across runs. The developers have been steadily tinkering with the game since its launch. The latest major update added a new playable character, The Watcher, to the roster earlier this year.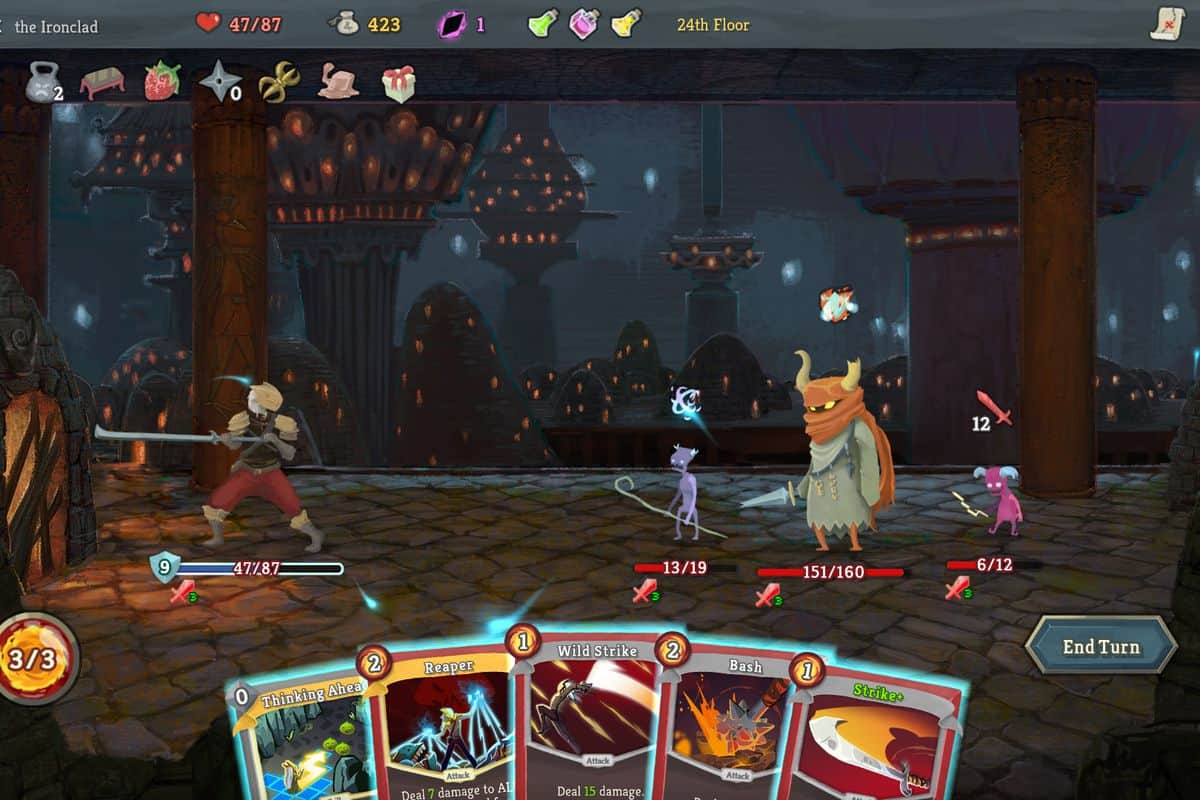 According to the developers, the IOS version will be released first, with the Android port at a later date. It will cost US$10 at launch, and will be "the complete, spire-climbing experience you have already enjoyed on PC". As Slay the Spire is designed for shorter play sessions, it should be a great fit for mobile devices.
There is no announced release date yet, but Mega Crit says that it will be available "this month". More information about the port and other plans for Slay the Spire will be announced at the Guerilla Collective show on the 13th of June. The developers have released screenshots of the IOS port in action. Slay the Spire's card-battling interface seems to translate quite well to touch devices. Fortunately, mobile gamers won't have long to wait to download Slay the Spire on their phones and tablets.