Summer of Pride 2020, the second annual celebration of LGBTQ+ diversity and representation in games, has been confirmed. The event has now begun and up until June 30th will feature Twitch streamers of diverse backgrounds, raising money for LGBTQ+ charities. It's run by competent hands too: Midboss, the developer of the quite inclusive 2064: Read Only Memories, is at the helm.
Along with the event will come some exciting sales from big-name participants. Valve's Steam storefront will have a sale on some of the queer-friendly and positive games that will be streamed during the event. This includes games such as 2064: Read Only Memories, Gone Home and Tacoma. That'll run from the 9th-25th June. Meanwhile, Nintendo have also joined the cause and have a similar sale going on from the 20th-30th June. Definitely keep an eye out for both of those. Last but not least, a curated queer-positive games storefront will launch sometime this month too. It's made by Midboss in collaboration with Chrono.gg.
Summer of Pride 2020 looks to celebrate diversity in games in a big way
Over 60 queer-positive games will be streamed during the month-long event. AAA titles such as The Last of Us: Left Behind and Mass Effect will be there. Filling out the indie front will be Sayonara Wild Hearts, Monster Prom, Always Sometimes Monsters, Fragments of Him and more. Over 70 top diverse streamers from the LGBTQ+ spectrum will tackle these games.  Biqtch Puddin, Spofie, Mischa, iambrandon and DEERE are just some of the talent. In their streams, they'll be raising money for charities such as Trans Lifeline, Trevor Project and GaymerX. You can get the full lineup of games and stream schedules on the website.
Cade Peterson, the CEO of Midboss, had the following to say about the event:
"We want everyone to experience the range of diversity bubbling just below the surface of gaming, whether that's by getting hands-on with the games or watching a beautiful array of diverse streamers find pieces of themselves in the works of queer developers. Spotlighting creators and media with positive LGBTQ+ representation in characters and storylines saves lives by showing queer youths they are not alone."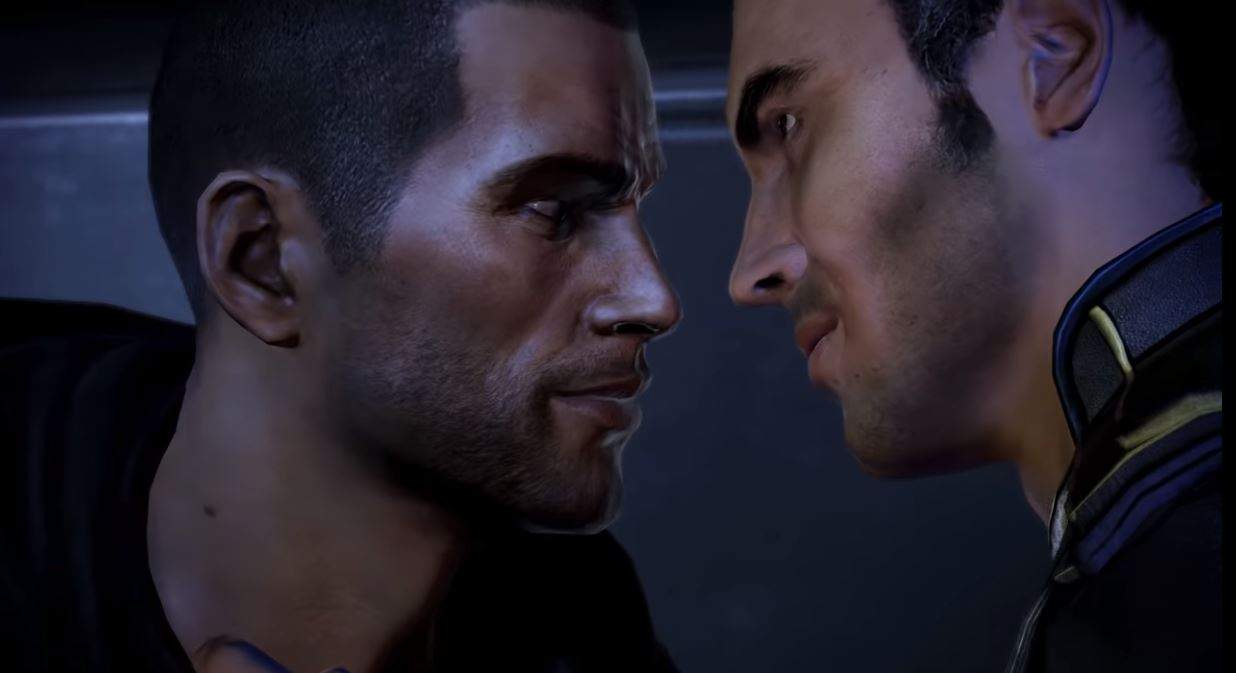 Mass Effect's Shepard and Kaiden (pictured above) is one of the many queer romances in games. The series is confirmed for the Summer of Pride 2020 lineup too!
Last but not least, Midboss' next upcoming game: Read Only Memories: NEURODIVER has been added onto Steam to commemorate the occasion. You can wishlist the game now. Happy Pride month!