Ubisoft Montreal announced today that it will be releasing a brand new battle royale free-to-play game called Hyper Scape. The company is famous for games like the Assassin's Creed, Far Cry and Watch Dogs series. This will be their first foray into the popular battle royale genre.
The game is set in 2054 where the internet has developed into a virtual world called "The Hyper Scape." This is a gateway to a world where you can work, play and interact with others. The game's setting is Neo Arcadia, a virtual city that has nine regions and landmarks.
Gameplay sees up to 99 players that can either play in three-player groups or wait to be matched with others. At the start of each match, players in their personalised landing pods fall from the sky and enter the battle. Players are given four gear slots; two for weapons and two for "Hacks." These hacks are abilities such as invisibility, armor, turning yourself into a bouncing ball of destruction and teleportation.
The main goal, like other battle royale games, is to be the last team/player standing. As the match continues, the map itself will become smaller and smaller with areas of the map disappearing. This is being referred to as the "decay." There is also an object called the Crown. This appears near the end of the game and can emerge anywhere on the map. If you hold on to this Crown for 45 seconds you automatically win the game. Just remember that you'll have every other player vying for the Crown!
The main way that Hyper Scape is different to other battle royales is Ubisoft Montreal's partnership with Twitch. Viewers can vote on what event type they want matches to focus on. If the streamer is being chased around the map, viewers can also vote for, as the offical website states "game-changing effects that impact all players in real-time." This could mean change in gravity, or for the player to be revealed on the map to other players.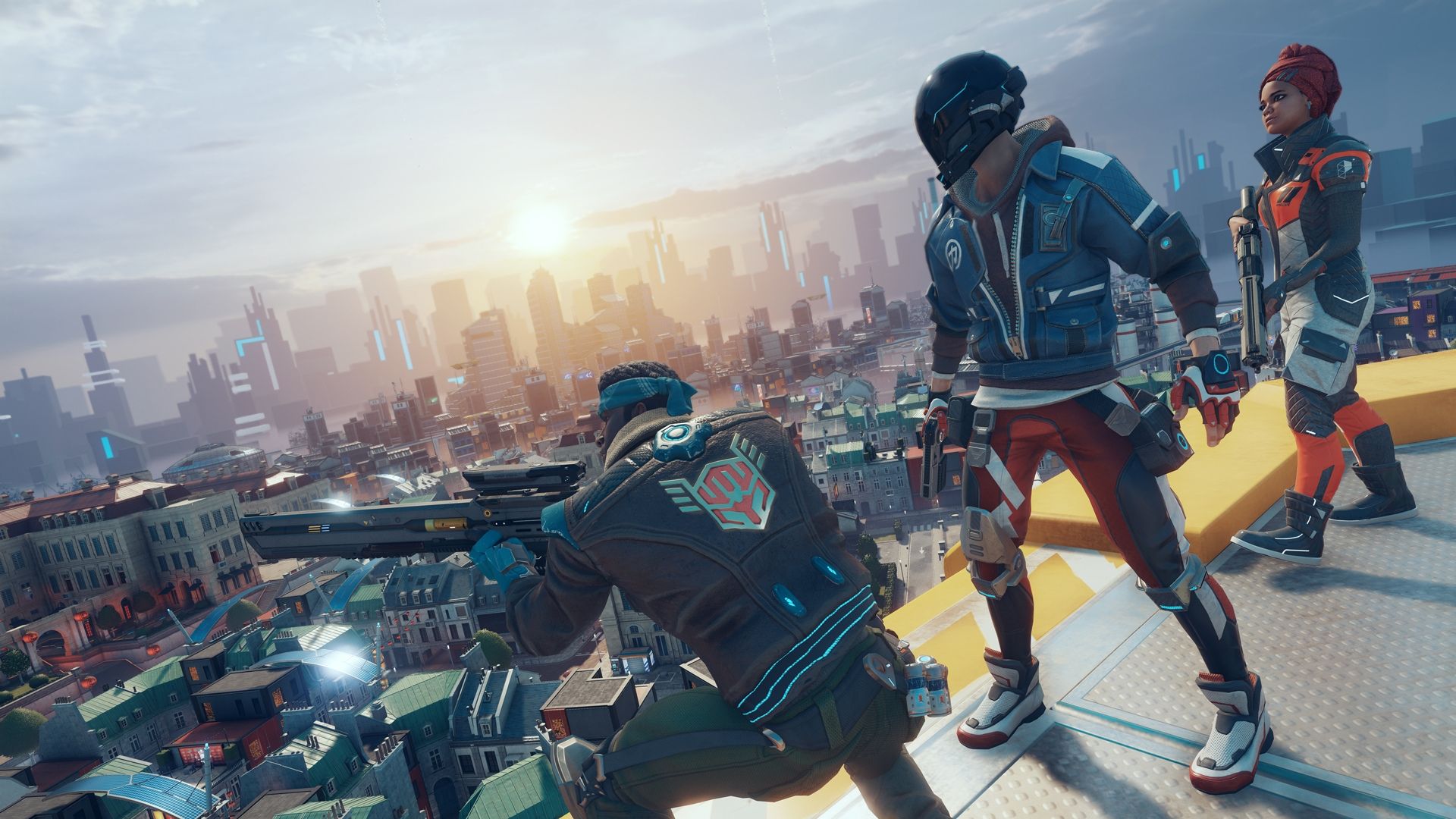 If you're keen to know more, the devs team will be taking to Reddit for an AMA 6am Saturday AEDT. Access to this can be found here. The Hyper Scape beta is available now until the 7th of July on PC but only to North American and European players at this stage (booooo – Ed). PS4 and Xbox One access will be revealed at a later date.
Hopefully Australians will be able to get their hands on the beta sooner rather than later! A solid release date has yet to be revealed but the game will be free-to-play on PC, PS4 and Xbox One sometime in 2020.