Shadow Warrior 2 devs Flying Wild Hog have announced that Lo Wang and Oochi Zilla will be back to kick more butt in Shadow Warrior 3! It has been three years since players have had any new adventures from the duo and Flying Wild Hog have released information on what we can expect on their latest journey.
After Wang and Zilla unwillingly unleash an ancient dragon it is their duty to put the evil spirit back in its eternal prison. To do so they must roam through undiscovered realms to capture the dragon beast and stop the world from total annihilation. Along with their wit and skills, they have a mask of a dead god, a dragon's egg, a bit of magic, and a crap load of weapons to aid them in their fight.
Game director, Kuba Opoń had this to say about the latest installment:
"We are beyond excited to bring Shadow Warrior fans a completely fresh experience, and we can't wait to show off the new features we have in store for them. We want to make sure that our fast-paced gunplay sequences, razor-sharp melee combat, and spectacular free-running movement, will get their adrenaline pumping and senses thumping

But we never forget Flying Wild Hog's roots and we hope that Shadow Warrior 3 will feel like a homecoming for those fans that have been with us since the beginning. And we can't wait to introduce new players to Lo Wang, our quick-witted hero with a tongue as sharp as his katana! Shadow Warrior 3 will see him face a threat so huge it may be too big even for him to handle!"
The teaser trailer shows everything about the series that fans have grown to love. Gore, blood, cheesy comedic moments and also Wang's ability to break the fourth wall.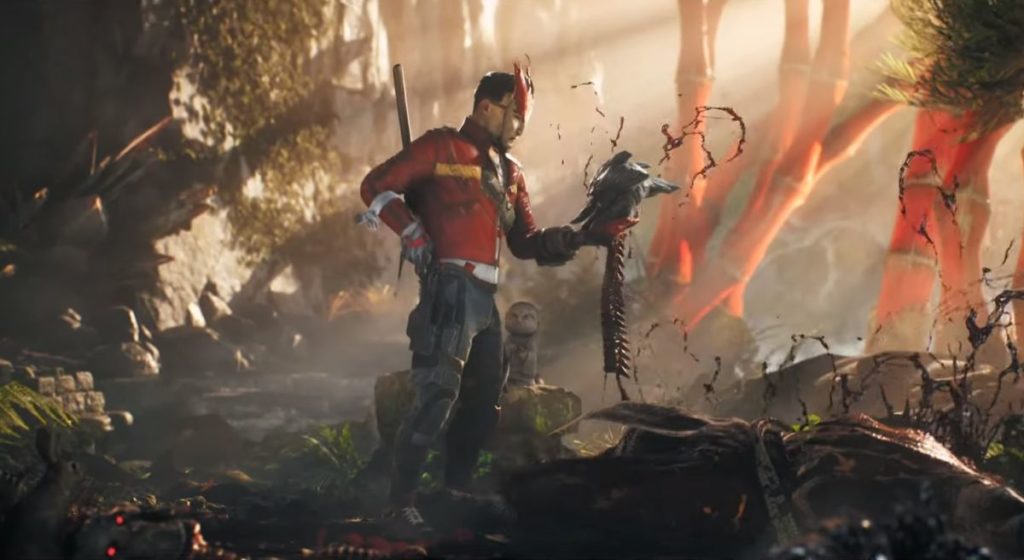 The game is yet to receive an official release date, but it will be arriving some time in 2021. Seeing as the game was released on PC originally and later on PlayStation 4 and Xbox One, it is likely that it will be released again on these platforms. PC players can grab the first two Shadow Warrior games on Steam at 75% off. This is part of the Steam Summer Sale.
A gameplay trailer will be shown during publisher's Devolver Digital's Devolver Direct broadcast via Twitch on the 12th of July, 2020 at 5am AEST. Along with the trailer, there will be previews, interviews and more coming within the following week.