Fall Guys: Ultimate Knockout dropped its newest patch recently, addressing a bunch of issues with the game. One of the more notable fixes involves the notorious Slime Climb level. Team games and and the Jump Showdown level are also mentioned. The patch notes were released on Twitter alongside a hint at future planned updates, and, unsurprisingly, a meme.
We said yesterday that it might take a week – but SURPRISE

We're releasing HOTFIX 2 right now!

Unfortunately, one fix (Spectating team mates first) has been pushed back into the next update, as it wasn't quite ready yet, but we didn't want to delay this whole patch!

LETS GO 👑 pic.twitter.com/8wacznoUwz

— Fall Guys 👑 (@FallGuysGame) August 24, 2020
Getting into the nitty Fall Guys gritty, Slime Climb no longer lets players grab onto obstacles to climb to other parts of the level. This is great news for people like me who constantly find themselves bumping into wall-climbers when they're just trying to jump to the next platform.
PS4 players will now be able to invert their controls, a feature highly demanded by a subset of the PS4 playerbase.
Team games will also no longer trigger if there's an uneven number of players remaining. No more trying to headbutt a giant soccer ball into the opponent's goal when there's 5 of you and 6 of them. Hopefully this will reduce the frequency of Team games, which some people consider weaker than the other game types.
The Jump Showdown level has been altered to prevent an unspecified exploit. Presumably this refers to players being able to grab onto the edge of the level to avoid all obstacles completely. The exploit led to the level being removed a few days ago. Fall Guys' final levels are always exciting, and it's so disheartening to see cheaters win, so this is a great fix.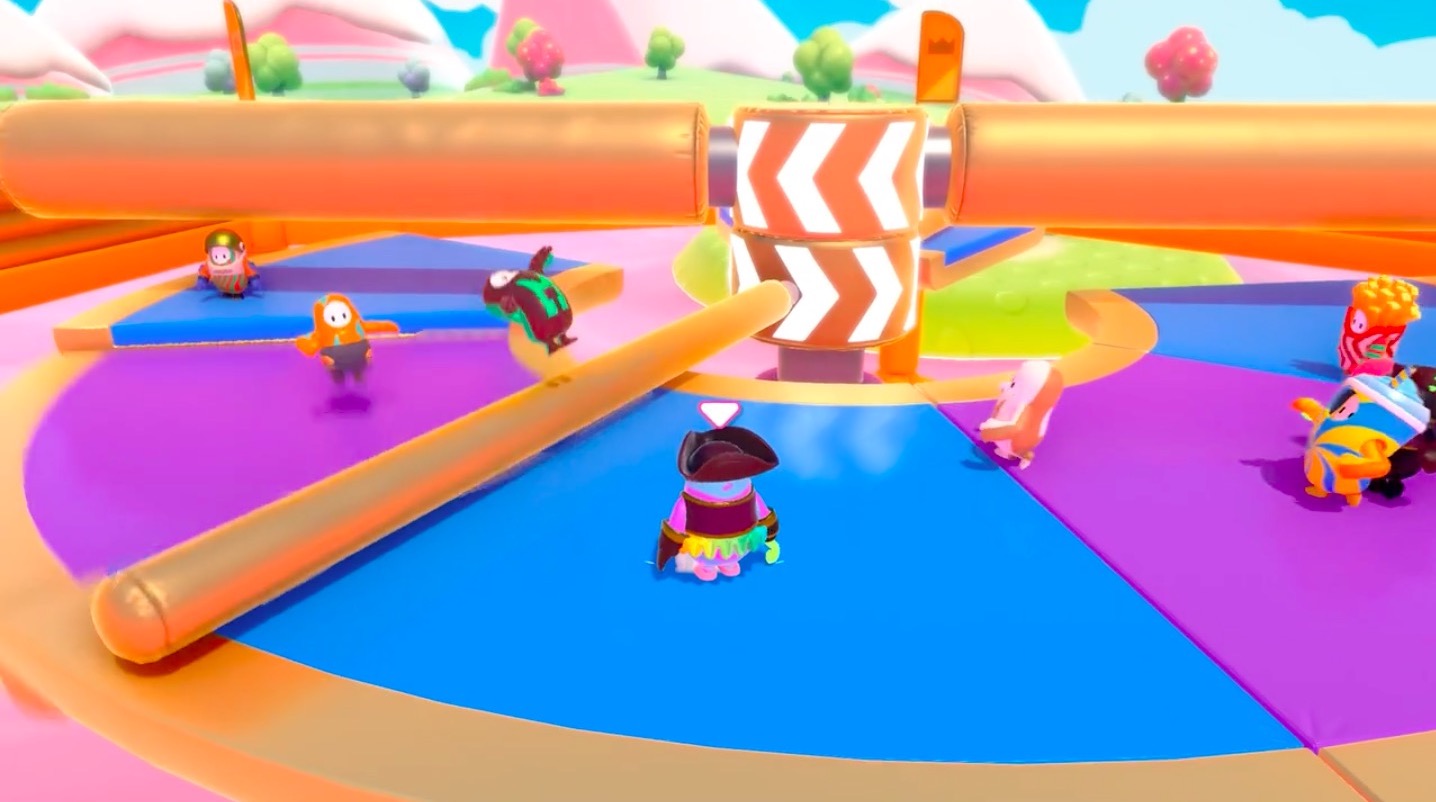 The tweet goes onto mention that the ability to automatically spectate teammates was originally set to be released with this patch, but will be pushed back to the next one.
In a cute troll move, the final patch note claims to remove a speed nerf that's been holding Yellow Team back all this time. This is a reference to Yellow Team's reputation for apparently losing far more than the other teams do in Team Games. Being the internet, this has now become a meme so far-reaching, the developer has agreed to delete the team altogether if they get a million retweets. As of the time this article was written, the retweet count is sitting at around 200,000 so there's a ways to go.
Yooooo

Alex just said he would delete the yellow team if we can get 1 million retweets

1 RT = 1 Millioneth of a delete pic.twitter.com/3D9YqdPi3R

— Fall Guys 👑 (@FallGuysGame) August 18, 2020
Fall Guys has been on a roll (in terms of popularity and also those damned see saws) since its release earlier this month. It's the rare game that is equal parts hilarious and infuriating, and just as fun to watch as it is to play.