Final Fantasy XIV Online players rejoice as the franchise is celebrating its 7th Anniversary in a big way! Square Enix are asking fans to submit their favourite screenshot from the game and "tell the tale behind it." Players can submit via the Anniversary Digital Scrapbook site with the first 1,000 submissions receiving their screenshot turned into a high-quality print with a commemorative border posted to them free of charge! Submissions are opened from now until 7PM AEST on Monday August 24.
Australia and New Zealand are one of three participating territories and the first 1,000 players in each region will have the chance to receive the print. As an added bonus, the top 10 photos, chosen by the "Final Fantasy XIV Online team will be gathered into a celebratory digital gallery, set for release on the anniversary itself on 27th August."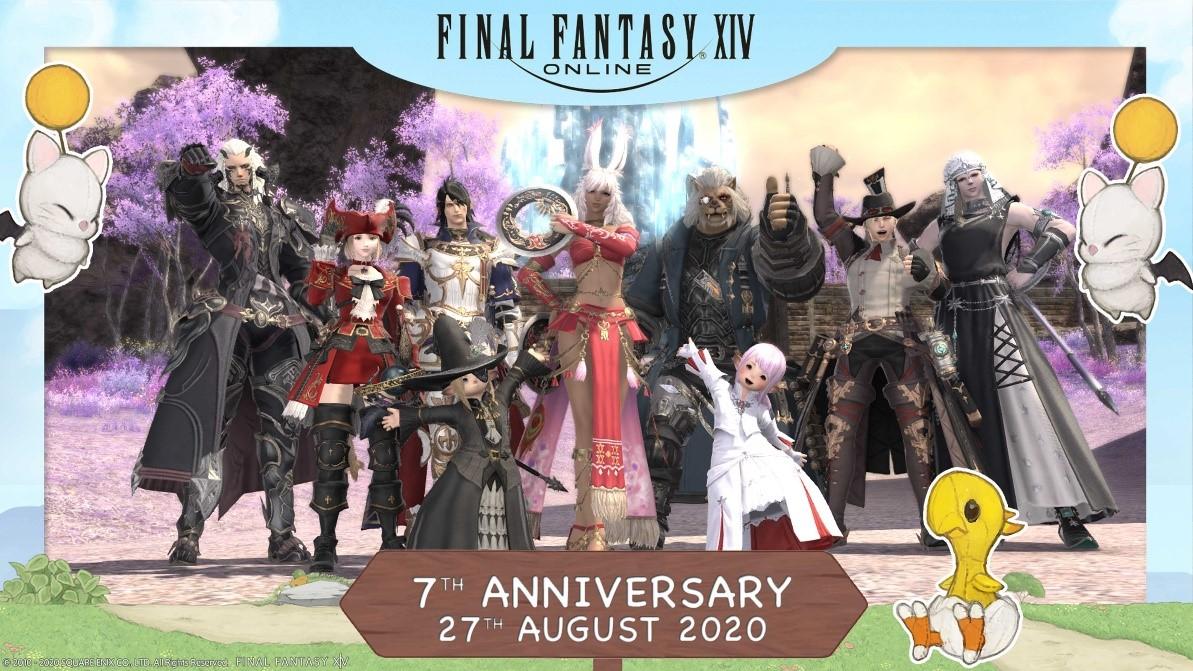 For those who are excited about these celebrations but haven't gotten into the game yet, never fear! You can experience the Free Trial of the Final Fantasy XIV Online saga that includes all content from "A Realm Reborn and the Heavensward expansion as well as an additional playable race (Au Ra), and three additional playable jobs (Dark Knight, Astrologian, and Machinist)" This will introduce new players to hundreds of hours of gameplay and narrative that is equivalent to the amount you'd find in two full Final Fantasy titles.
With the game recently announcing they have 20 million registered players, there's no better time to get into Final Fantasy XIV online and for players of the game to celebrate! Players who wish to contribute and be in the running to win an anniversary print can do so via the Anniversary Digital Scrapbook site. For those who want to get in on the fun but are new to the game, you can register here to start your free trial.