Tarsier Studios has released a new gameplay trailer for Little Nightmares 2 during the Gamescom livestream event. The horror puzzle-platformer is a sequel to 2017's Little Nightmares that lets you play as a little girl named Six who is experiencing a living nightmare. In the game, you play as yellow raincoat wearing Six who only has a lighter at her disposal. She travels around the world of The Maw looking for anything to aid her escape. The player has to help Six escape by using the environment around her to distract enemies. Therefore, the player needs to climb, jump, push, pull and drag objects to escape this disturbing world.
There is a new playable character, Mono, who is the cutie with the paper bag head in the trailer. He finds himself "trapped in a world that has been distorted by the humming transmission of a distant tower." Six will be his guide through this terrifying new world he finds himself in.
The trailer shows a whole bunch of new monsters to keep you on edge (including that woman at the piano whose head rotates around – yikes!) and new puzzles to keep you guessing! The atmosphere won't be surprising for anyone who is familiar with the original. The palette is super dark, everything around you looks big and daunting because you're so small. Every object looks threatening, but can also be used to help you on your journey.  Publishers Bandai Namco have said that Six will only be a computer generated character, so she will not be playable.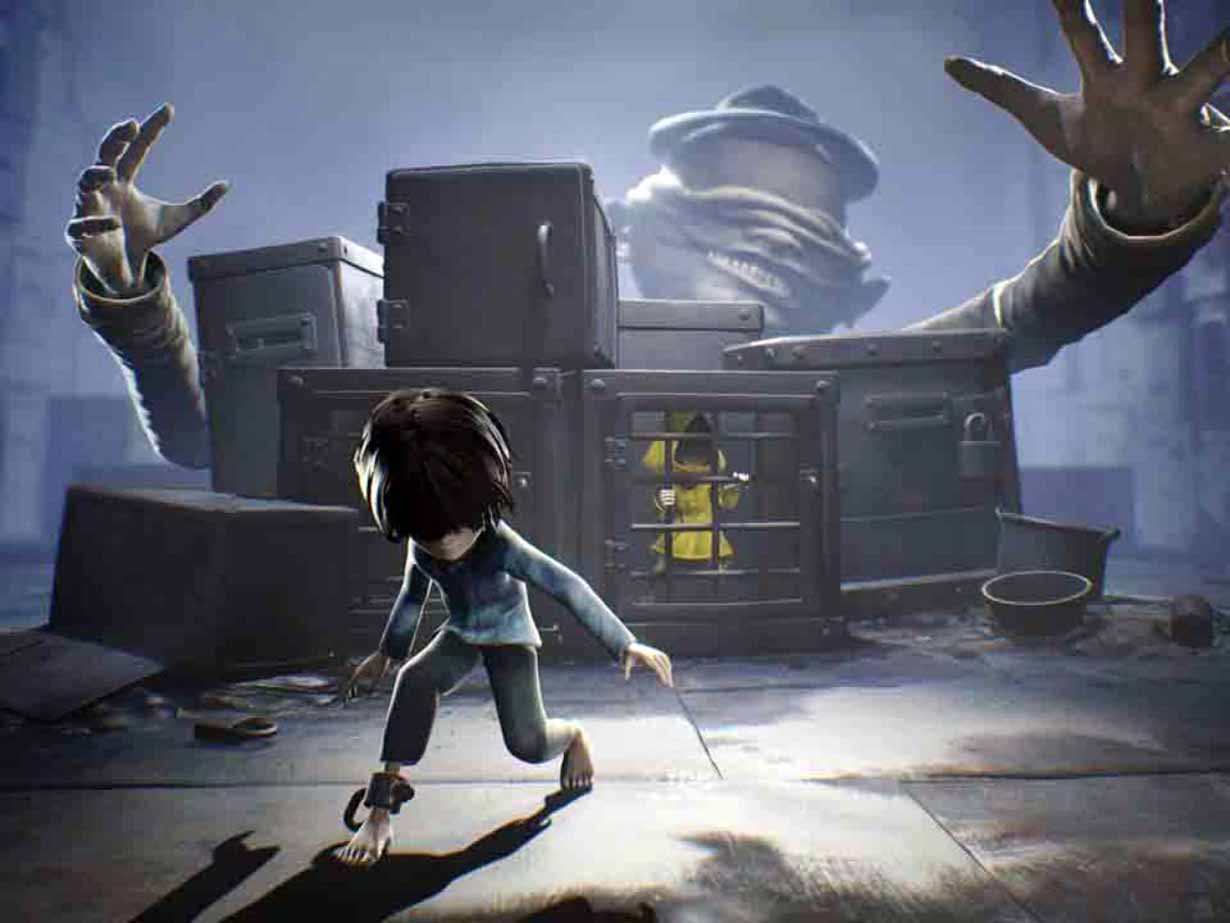 Little Nightmares 2 will be released on the 11th of February 2021 on PC, Xbox One, Nintendo Switch and PS4. It will be released later in 2021 for Xbox Series X, PS5 and Stadia. Tarsier Studios has promised much more will be revealed about this upcoming title very soon, so we will keep you updated!