If you haven't been able to find The Sinking City on certain storefronts, you're not going crazy. The 2019 action survival horror game has been pulled over the last few months on stores such as GOG, the PS Store, Epic and possibly soon the Microsoft Store. So, why? Well, it's been revealed that it's due to a legal dispute. Frogwares, the game's developers, released a statement today. It's four pages long, with Frogwares saying that "the reason (the game was pulled) is a bit complicated, yet at the same time, quite simple. Short version: We were forced to terminate the contract with our licensee for several breaches of our agreement."
Frogware's legal dispute is with publishers Nacon, who they signed a deal with back in 2017 to "sell and commercialise" the game on PC and consoles. Nacon would also give the company payments based on production milestones, with Frogwares still retaining ownership of the game. In their statement, Frogwares has said that Nacon "were hundreds and hundreds of days behind in payments in total." The devs state that these late payments coincide with Nacon purchasing a studio that was working on another Lovecraftian game. They then demanded that Frogwares hand over their source code to help in their development of this game, even though they were not entitled to do so. There was also a tabletop RPG based on the game that was produced without Frogware's knowledge.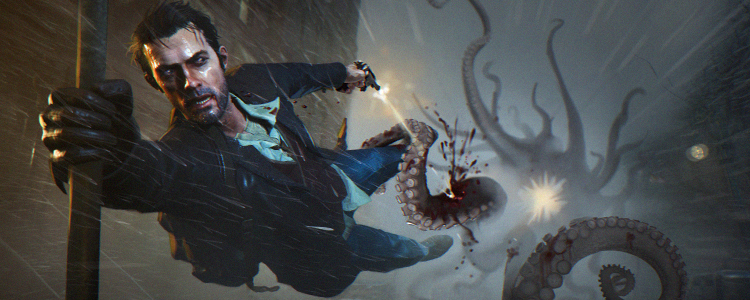 The devs tried to "contact…Nacon for 11 months and resolve these issues, but we have not received any satisfactory response from their representatives," Therefore, they terminated their contract with Nacon in April 2020. They also pulled the game from as many storefronts as possible as Nacon owe them about "1 million Euros."
Nacon will be releasing a statement in response to this legal battle sometime tomorrow. The Sinking City can still be purchased on PC via the Frogwares website. For Nintendo Switch players, you can find the game via the Nintendo Game Store.