Trüberbrook, last year's point and click game that draws from inspiration after inspiration after inspiration, is coming to mobile. That's certainly cool, if you're keen on exploring 1960's Germany mystery all at the comfort of your fingertips.
In the story of Trüberbrook, you'll find yourself playing a charming German-American quantum physicist by the name of Hans. You've (despite not entering), won a competition to the mysterious town of Trüberbrook. Curiousity definitely got the best of our Hans, and you'll soon be wrapped up in the many mysteries and conspiracies the town has to offer.
As alluded to, the game is definitely a game that has a million nods in one. I reviewed this one for Checkpoint last year, and found myself full of Twin Peaks references and an art style that felt very stop motion-esque. Yes, expect to be thrown back into the good days of Wallace and Gromit as you explore the mystery in this adventure. I mean seriously, the design of this game is certainly something else. The areas you'll visit are all fully designed and real models and sets, with the characters digitally animated in. Take a peak at this behind the scenes if you're at all curious.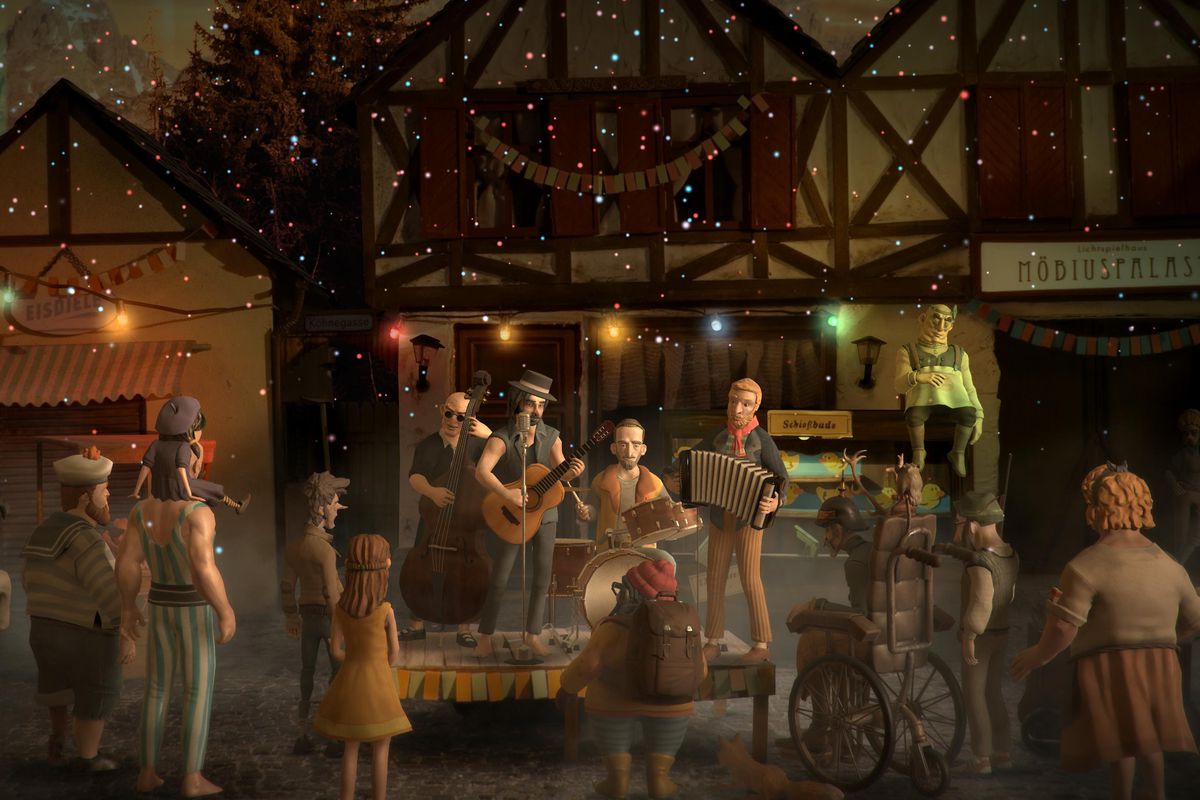 Trüberbrook releases on Android and iOS devices on September 3rd. It's currently priced at $7.99 which really is a sweet little grab for this mystery. Get exploring, folks.